Remember those two subhuman savages who stopped just short of killing a young handicapped man who had befriended one of them while two sisters streamed it live on Facebook and laughed as they did?
One of the two was sentenced last week to eight years in prison. The headline in the Chicago Sun Times that day said the judge gave him a tongue lashing before sentencing him. Here's what the judge said:
"Every time you take an act like this particular terrible act against this young man who couldn't defend himself, you spit on the graves of all these folks that surround you in this courtroom," the judge said.
NOW LOOK INTO THOSE EYES AND TELL ME THERE IS ANY POWER ON EARTH THAT COULD MOVE HIM.
Cold, dead, no soul, no happiness. Just violence and rage. That's what's being bred today. Nothing anyone can do or say will change them.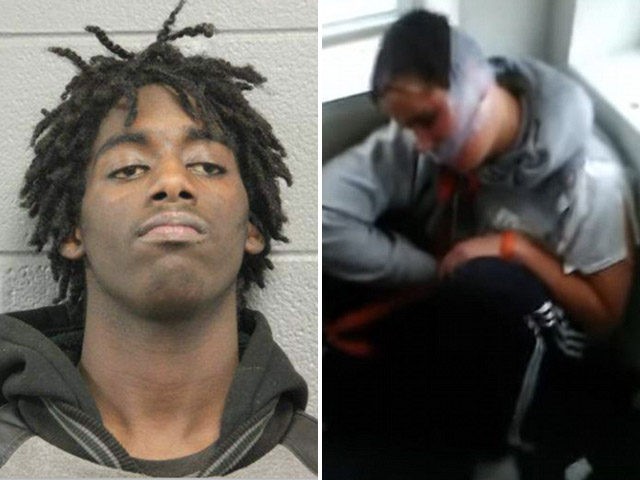 https://www.breitbart.com/big-government/2018/07/06/chicago-man-gets-8-years-for-facebook-live-abduction-beating-of-disabled-teen/