The non-special election stuff.
Obama still doesn't get it – optimism, not whining, grows an economy
IT'S SIMPLE. HE HAS NO CLUE HOW AN ECONOMY WORKS AND COULDN'T CARE LESS. HIS FOCUS WAS ON SHOVING SOCIALISM AND RACIAL HATRED DOWN THE AMERICAN PEOPLE'S THROATS. HE REVELED IN THE MISERY HE CAUSED.
What Obama never understood is that there is a close and important correlation between optimism and growth. Optimistic consumers spend money. Optimistic investors buy stocks. Most important, business leaders who view the future positively will invest in growth.
The optimism unleashed on November 8, 2016, was astonishing. The very next month, consumer confidence soared to a 15-year high, according to the Conference Board, "well ahead of analysts' expectations." To be precise, the index rose to 107.1 from 98.6; economic gurus were forecasting 101.5. It wasn't the "current conditions" survey that popped, but rather the "future" outlook that jumped to the highest level since 2003.
http://www.foxnews.com/opinion/2017/12/10/obama-still-doesn-t-get-it-optimism-not-whining-grows-economy.html


Andrew Cuomo calls for World Trade Center to be lit in red, white, and blue after attempted terrorist attack

THIS USELESS CLOWN AND HIS BROTHER ON FAKE NEWS WOULD BE SELLING ALUMINUM SIDING WERE IT NOT FOR THEIR LAST NAME.
"Tonight, I am directing the World Trade Center spire to be lit in red, white and blue as a symbol of our essential values of freedom and democracy, a bright spire showing the world that those core principles will always shine brightly in New York."
CELEBRATES A FAILED SUICIDE BOMBING WITH A LIGHT SHOW…BRILLIANT
http://www.washingtonexaminer.com/andrew-cuomo-calls-for-world-trade-center-to-be-lit-in-red-white-and-blue-after-attempted-terrorist-attack/article/2643181
Trump Blames NYC Terror Attack On Immigration Policies

Today's attempted mass murder attack in New York City—the second terror attack in New York in the last two months—once again highlights the urgent need for Congress to enact legislative reforms to protect the American people," Trump said in a statement.
The alleged terrorist Akayed Ullah, 27, entered the U.S. in 2011 through extended family chain migration. The terror attack left four, including Ullah, injured.
http://dailycaller.com/2017/12/11/trump-blames-nyc-terror-attack-on-immigration-policies/

Sarah Sanders Gets Into It With CNN Over Fake News Question: 'I'm Not Finished!'
I ALWAYS CONSIDERED THE LATE TONY SNOW AS THE BEST PRESS SECRETARY I EVER SAW. BUT SARAH SANDERS SURE IMPRESSES ME. FOR ALL THE BITCHING IN THE MEDIA ABOUT BULLYING, THEY ARE BY FAR THE RUDEST AND MOST ILL-MANNERED EVER TO CRAP ON THE PROFESSION. SHE GIVES AS GOOD AS AND BETTER THAN SHE GETS. YOU GOTTA LIKE THAT.
"There's a very big difference between making honest mistakes and purposely misleading the American people. Something that happens regularly. You cannot say that it is an honest mistake when you are purposely putting out information that you know to be false or when you're taking information that has not been validated, hasn't been offered with any credibility and continually denied by a number of people including people with direct knowledge of an instance. I am speaking about the number of reports over the last couple weeks. I am stating that there should be a certain level of responsibility in that process."
http://dailycaller.com/2017/12/11/sarah-sanders-gets-into-it-with-cnn-over-fake-news-question-im-not-finished/
Journos Fret Over Sarah Sanders Calling Out Fake News
Journalists lost their minds on Monday when White House Press Secretary Sarah Sanders battled CNN's Jim Acosta over fake news.
"A number of outlets have had to retract and change and rewrite and make editor's note to a number of different stories," Sanders said of the false stories being peddled by the likes of CNN, Bloomberg, and ABC. "There's a very big difference between making honest mistakes and purposely misleading the American people."
http://dailycaller.com/2017/12/11/journos-fret-over-sarah-sanders-calling-out-fake-news-video/
SHE LIVES RENT FREE IN THEIR SKULLS
Brzezinski Blasts Huckabee Sanders for Attacks on Media: 'She Does Not Say Anything That Is Truthful and She Does Not Intend To'
[CtH: Just cuz you're offended, doesn't mean it isn't 100% true.]

Frum and Bernstein Talk About Trump Instead of Media's Mistakes
Dem Rep. Bobby Rush Sued for $1 Million to Collect Unpaid Loan for Church He Founded
Wellness center connected to church has received $17 million in gov't grants

FOR THOSE OF YOU NOT FROM ILLINOIS, BOBBY RUSH IS A FORMER BLACK PANTHER WHO IS JUST A BIG A CROOK AS THE REST OF THEM. A YOUNG COMMUNITY ORGANIZER NAMED BARACK OBAMA RAN AGAINST HIM IN 1990. HE WAS DEFEATED SOUNDLY BECAUSE HE WASN'T BLACK ENOUGH FOR CHICAGO'S SOUTH SIDE.
Democratic representative Bobby Rush is being sued for $1 million after failing to make payments on a loan he received for a church he founded in his home district in Illinois.
A wellness center linked to the church has also collected more than $2.6 million in taxpayer-funded government grants in 2017 and more than $17 million in grants since 2008, according to records.
Now, the loan Rush secured has gone delinquent, and the creditor is seeking to recoup the money through the Cook County court system. A $1.1 million judgment was issued against Rush for $542,000 in unpaid principal, $441,000 in interest, and nearly $50,000 in attorney fees.
http://freebeacon.com/politics/dem-rep-bobby-rush-sued-1-million-collect-unpaid-loan-church-founded/
Jerry Brown: 'I Don't Think President Trump Has a Fear of the Lord'

California Governor Jerry Brown went Biblical on Sunday evening, telling CBS News' 60 Minutes that President Donald Trump does not fear God because he does not believe in climate change.
[CtH: Seriously?  I'm supposed to CARE what Jerry Brown thinks about God?]
THE FACT THIS MADMAN RUNS A STATE IS TERRIFYING.
http://www.breitbart.com/california/2017/12/10/jerry-brown-trump-fear-lord/
Why Lois Lerner believes U.S. taxpayers have 'no legitimate' reason to see her tea party testimony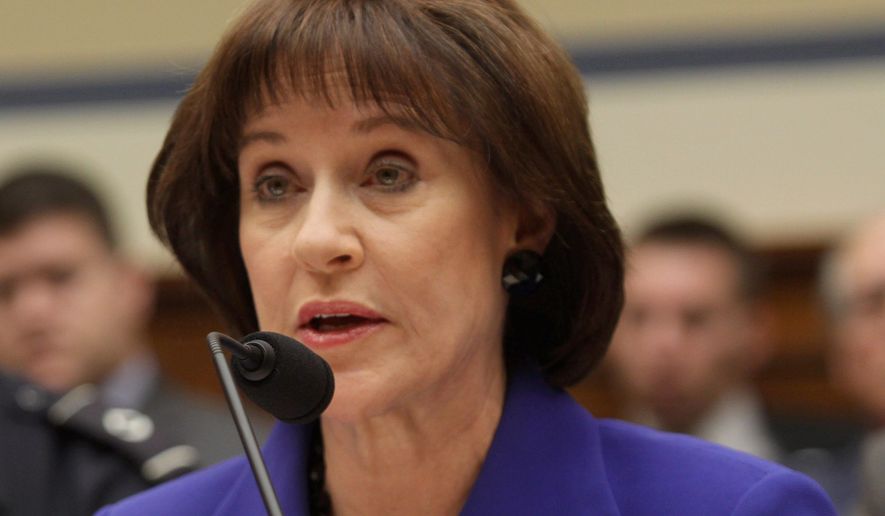 ONE OF MY FERVENT HOPES IS TO ONE DAY SEE THIS ARROGANT CRONE AND THAT SNEERING WEASEL JOHN KOSKINEN FACE FELONY CHARGES.
[CtH: It would be so beautiful to see her marched off in an orange jumpsuit.]
Ms. Lerner and her former chief lieutenant, Holly Paz, have said they faced death threats in the past, and say they fear any more attention to their behavior would spur a new round of harassment.
They said there's "exceedingly low" public interest in having their depositions released, and they said tea party groups are pushing for disclosure out of "spite."
SPITE? IS THAT WHAT YOU CALL COMMITTING CRIMINAL ACTIVITIES?
https://www.washingtontimes.com/news/2017/dec/11/lois-lerner-exceedingly-low-public-interest-in-her/
Dem Senators Call on Trump to Resign 'Immediately'

"I think he should immediately resign, and if he doesn't, we should have the investigation," she said, calling the allegations "credible."
Three of her colleagues, Sens. Cory Booker (D-NJ), Bernie Sanders (I-VT) and Jeff Merkley (D-OR), agree Trump needs to go. His crimes, they argue, are equal to or worse than those that derailed their colleague Al Franken's career.
https://townhall.com/tipsheet/cortneyobrien/2017/12/11/gillibrand-trump-should-resign-immediately-n2421180
The Latest: Trump blasts Gillibrand over resignation call
President Donald Trump is lashing out at Sen. Kirsten Gillibrand, who has called on him to resign over allegations of sexual misconduct.
In a tweet on Tuesday, Trump calls the New York Democrat "lightweight" and "a total flunky for Chuck Schumer," the Senate Democratic leader.
Trump says Gillibrand "would come to my office "begging" for campaign contributions not so long ago (and would do anything for them)."
TRUMP HAD A BEAUTY PAGEANT AND HAD THE MOST BEAUTIFUL WOMEN IN THE WORLD WHO WOULD BE WITH HIM WILLINGLY. WHY WOULD HE WANT THESE SKANKS?
http://www.dailymail.co.uk/wires/ap/article-5171251/The-Latest-Trump-blasts-Gillibrand-resignation-call.html#ixzz513iYxxln
We'll teach you not to wish Jake Tapper a "Merry Christmas"

Horror of horrors, when the interview concluded, Ambassador Haley said, "Merry Christmas" to Tapper. Why is that an issue? Because Jake Tapper is Jewish. Despite the fact that this goes on between people of all faiths (or none) all over the country every day at this time of year, you just knew somebody would jump on it.
At the conclusion of his next interview with Rep. Adam Schiff (D-CA), Tapper demonstrated how to acknowledge someone of the Jewish faith.
"If I don't see you before Tuesday," Tapper told Schiff, "Happy Hanukkah and Happy New Year's as well."
"Same to you, sir," Schiff agreed.
https://hotair.com/archives/2017/12/11/well-teach-not-wish-jake-tapper-merry-christmas/
TRUMP CURSE CONTINUES: Leftie Rocker Rushed to Hospital for Emergency Operation after Snarky Trump Tweet
It's real, folks.
@JohnMayer
Idea: somebody should tell Trump they want to make a 3-D scan of his head for a statue but really it's an MRI.
1:24 AM – Nov 29, 2017
A week later, Mayer was rushed to the hospital for an emergency appendectomy last week.


Palestinians use ambulances to transport and shield rioters
A repeat during anti-Trump riots of what we saw in Gaza 2014, the misuse of medical facilities and transport.
The reaction to Donald Trump's announcement that the U.S. recognizes Jerusalem as the capital of Israel and plans to move the Embassy has not generated nearly the heat and fury as predicted.
https://legalinsurrection.com/2017/12/video-palestinians-use-ambulances-to-transport-and-shield-rioters/