It just came too quick this year. It's one of those rare times when there are 5 Thursdays in November, giving retailers that precious extra week to push their stuff. I hear this year's hot toy is Fingerlings, some sort of interactive monkey that fits on your finger. I saw a sign at WalMart the other day that said a limit of 2 fingerlings a day. I also heard about something called Hatchimals, which are like an egg and some sort of critter is supposed to hatch out of it. All sounds too creepy to me. Thank goodness my youngest grandchild is 10 and just about over most toys. My wife finally got a smart phone earlier this year and the 10 year old showed her how to operate it and downloaded some apps, whatever they are, for her. I hate being an electronic retard in the digital age. Fortunately I can extort labor from my kids when needed by reminding them who taught them how to use a fork and use a potty.
[CtH:  ROFLLL ::snort::]
OK, now for the depressing crap.
Hillary Clinton: Bill 'didn't tweet' about his problems in the White House

DID SHE REALLY SAY THAT? AL GORE HADN'T INVENTED THE INTERWEBS WHILE FORMER PRESIDENT BEN T. PENIS WAS IN THE WHITE HUT.
Hillary Clinton took a jab at President Trump on Saturday, joking that as president, Bill Clinton didn't tweet like Trump does.
"He didn't tweet about it, he went to work about it, and he actually got things done," Hillary noted, which got a loud round of applause. Twitter, of course, didn't exist in the 1990s when Clinton was president. It was founded in 2006.
http://www.washingtonexaminer.com/hillary-clinton-bill-didnt-tweet-about-his-problems-in-the-white-house/article/2641170
Progressives call for replacing Al Franken with Keith Ellison as support for resignation builds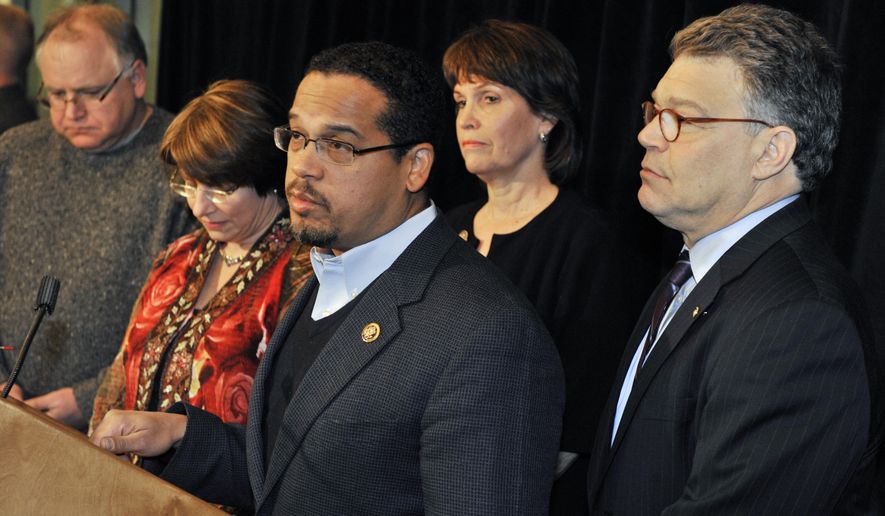 SOME CHOICE…A SMARMY LITTLE PERVERT OR A VICIOUS MUSLIM
Justice Democrats, a group of former Sanders campaign staffers and others prominent leftists, launched a petition Thursday asking Mr. Franken to resign following the release of a photo showing him groping Leeann Tweeden as she slept on a 2006 USO tour.
"Franken must go. We do not tolerate those who abuse their power," said Justice Democrats PAC executive director Saikat Chakrabarti in a statement. "Representative Keith Ellison has a proven track record of integrity and fighting for progressive principles."
https://www.washingtontimes.com/news/2017/nov/18/progressives-call-replacing-al-franken-keith-ellis/
Radio Host Grills Hillary Clinton: Do You Regret Attacking Your Husband's Sex Victims?
Radio host Rita Cosby grilled failed presidential candidate Hillary Clinton over the sexual assault allegations against her husband former President Bill Clinton. The weekend WABC-AM radio host asked Clinton point blank if she regretted the way she treated the accusers.
For decades, both the media and political class protected former President Clinton and his wife from questions such as these. Times have truly changed.

http://www.thegatewaypundit.com/2017/11/radio-host-grills-hillary-clinton-regret-attacking-husbands-sex-victims-audio/
Hillary Clinton Responds To Gillibrand Comments: 'I Don't Know If We Can Rewrite And Revise History'
Glamour Magazine 2017 Award Show Completely Ignores Conservative Women

WHAT THEY DON'T GET IS THAT CONSERVATIVE WOMEN DON'T NEED AWARDS AND ACCOLADES TO VALIDATE WHO THEY ARE.
Award recipients included California Congresswoman Maxine Waters, late night host and comedian Samantha Bee, and all of the organizers of the Women's March.
Waters won the "Lifetime Achievement Award." According to Glamour, this award was well deserved:
"With 37 years of public service under her belt, veteran lawmaker Representative Maxine Waters (D–Calif.) has long wielded her unapologetically laser-sharp tongue—surgical in its precision, devastating in its impact—in service of her progressive politics," Glamour wrote of its decision to honor Waters with its "Lifetime Achievement" award.
https://townhall.com/tipsheet/timothymeads/2017/11/18/glamour-magazine-2017-award-show-completely-ignores-conservative-women-n2411430
Influx Of Puerto Ricans To Orlando Could Change The State's Political Landscape


Already, approximately 168,000 Puerto Ricans have flown into Florida to land in cities like Tampa, Fort Lauderdale, Miami and Orlando in the aftermath of Hurricane Maria. Half of those arrivals usually migrate to Orlando, a city that has seen its Puerto Rican population reach over 1 million since 2000.
The influx of Puerto Ricans could change the political landscape of Florida, a notorious swing state. Most Puerto Ricans tend to vote Democrat and some of the islands' residents have grown upset with comments from President Donald Trump on the state of Puerto Rico's infrastructure and its effect on the United States' budget.
[CtH: Only cuz the MSM reported so dishonestly about Trump re: Puerto Rico. Like that basketball dad, they don't want to know or talk about anything good Trump does.]
http://dailycaller.com/2017/11/18/influx-of-puerto-ricans-to-orlando-could-change-the-states-political-landscape/
Flake on Hot Mic: GOP Will Be "Toast" If it's The Party of Trump, Moore

Coming from the guy who was so far behind in reelection numbers that he announced his retirement last month.
http://www.hapblog.com/2017/11/flake-on-hot-mic-gop-will-be-toast-if.html
Trump To Spend Thanksgiving At Mar-A-Lago


President Donald Trump will spend Thanksgiving with his family at Mar-a-Lago.
Trump is expected to arrive at his Florida home on Tuesday and leave Sunday, according to a Federal Aviation Administration advisory about a "VIP" movement.
The president dubbed Mar-a-Lago "the Southern White House" in February. He has spent 25 days at the property during his presidency, according to an NBC report.
http://dailycaller.com/2017/11/18/trump-to-spend-thanksgiving-at-mar-a-lago/
US civil rights leader Jesse Jackson has Parkinson's disease


SO THE REVEREND IS UP AGAINST SOMETHING HE CAN'T BULLY OR PULL THE RACE CARD ON.
"My family and I began to notice changes about three years ago. For a while, I resisted interrupting my work to visit a doctor," Jackson said in a statement.
"After a battery of tests, my physicians identified the issue as Parkinson's disease, a disease that bested my father."
Jackson said he would make "lifestyle changes," concentrate on physical therapy to slow disease progression, and planned to work on his memoir.
http://www.breitbart.com/news/us-civil-rights-leader-jesse-jackson-has-parkinsons-disease/
Trump Calls Clinton 'Biggest Loser Of All Time,' Says, "Get On With Your Life"