Note the alliteration
O'Keefe Drops 3rd Undercover Bombshell
CNN Producer: "Voters Stupid as 'Sh*t"
Project Veritas dropped a 3rd bombshell undercover video of CNN early Friday morning as part of a series dubbed 'American Pravda'. In this video, CNN Associate Producer, Jimmy Carr trashes American voters by calling them 'stupid as sh*t'. He also trashed Kellyanne Conway saying that "she looks like she got hit with a shovel".


Bonifield went on to say that the CEO of CNN, Jeff Zucker demanded that his news channel get back to the Russia story that is a ratings winner for CNN.
Bonifield laughed off the notion that the media has an ethical responsibility and said 'it's a business' and 'they gotta do what they gotta do to make money'.
The second video was released by Project Veritas on Wednesday. It shows one of CNN's most prominent left-leaning political commentators, Van Jones admitting that the Russia story is a 'Nothing Burger'.
PV Journalist: "Would it be fair to question the, I don't want to be rude here. I'll be careful how I put it, you're apparently some percentage Irish or Scottish. Would it be fair to question the intellect of the American voter?"
Jimmy Carr: "Oh no. They're stupid as sh*t."
Jimmy Carr continued to bash the Trump White House and said that Kellyanne Conway is an 'awful woman' who "looks like she got hit with a shovel".
Jimmy Carr also brought up the fact that their ratings are soaring because they reporting on Russia, ISIS etc.

http://www.thegatewaypundit.com/2017/06/breaking-okeefe-drops-3rd-undercover-bombshell-cnn-producer-voters-stupid-sht-video/
CNN Producer: American Voters Are 'Stupid as S**t' And We All Know Trump Is A 'F**king Crazy' Clown
Carr also takes a swipe at Kellyanne Conway, the Counselor to the President, as the blonde who looks like she got hit with a shovel. He also says that President Trump isn't a Republican, and that he's probably paid for abortions.
https://townhall.com/tipsheet/mattvespa/2017/06/30/cnn-producer-american-voters-are-stupid-as-st-and-we-all-know-trump-is-a-f-n2348956
CNBC Editor: Media Must Remember Readers Are Not 'As Ignorant, as Stupid as We Think They Are'

http://freebeacon.com/politics/cnbc-media-remember-readers-ignorant-stupid-think/
Their false god is the real clown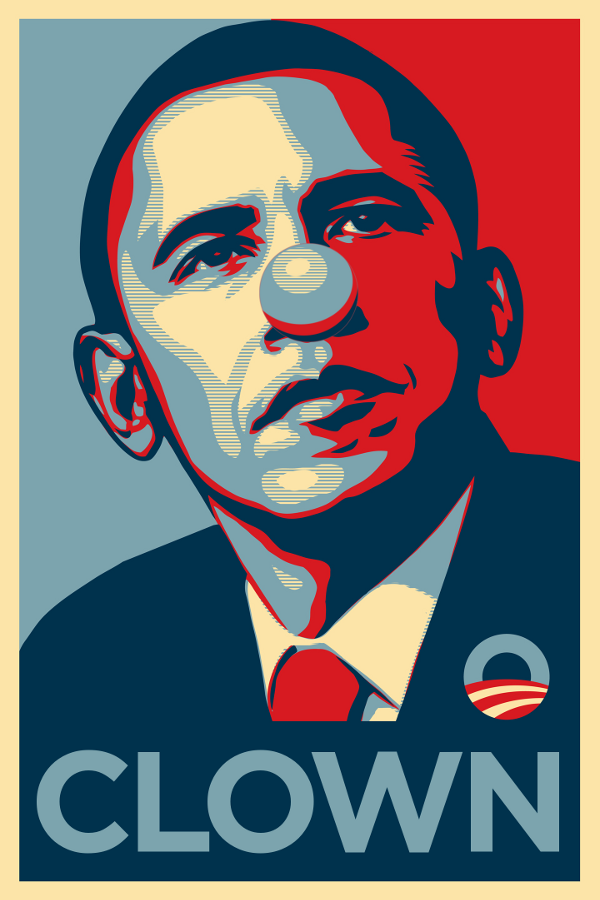 CONSIDER THE CONSEQUENCES HAD TRUMP NOT WON: THIS WOULD COME TO BE A REALITY IN THIS COUNTRY
European Court Of Human Rights Sentences 10-Month-Old Sick Baby To Die, Won't Let Parents Come To US For Possible Life-Saving Treatment


He's a terminally ill 10-month-old baby who has now been sentenced to death by the European Court on Human Rights – an Orwellian organization if ever there has been one – which determined that while his parents wanted to take him to the United States for a long-shot potentially life-saving treatment, they could not. Instead, the Court ruled, the Great Ormond Street Hospital for Children would withdraw all life support, killing Charlie. What was the Court's justification? Charlie had to "die with dignity."
http://www.dailywire.com/news/18103/evil-european-court-human-rights-sentences-10-ben-shapiro
MSNBC fires Greta Van Susteren, replaces her with liberal host


SHE WASN'T CONFRONTATIONAL ENOUGH TO SUIT THE PUNKS
MSNBC said that Van Susteren's nightly 6 p.m. show would be replaced with one hosted by Ari Melber, MSNBC's chief legal correspondent who also hosts his own weekend show, "The Point."
The reliably liberal Melber worked on John Kerry's 2004 presidential campaign and also served as a legislative aide to Sen. Maria Cantwell, D-Wash., before attending law school and moving into media work.
http://www.foxnews.com/entertainment/2017/06/29/msnbc-fires-greta-van-susteren-replaces-her-with-liberal-host.html
Report: Fraud In Obamaphone Program As High As 65 Percent

Whenever a government program is handing out free stuff you can bet there will be massive fraud.
A massive portion of Obamaphone recipients are receiving the benefit after lying on their applications, according to a new 90-page report from the Government Accountability Office (GAO).
An undercover sting operation showed ineligible applications were approved 63 percent of the time, and a review that found that 36 to 65 percent of beneficiaries in various categories had lied in easily-detectable ways but were approved anyway.
The fraud reached unheard-of proportions because the Federal Communications Commission let the task of screening for eligibility fall to phone companies that profit off of enrolling as many people as possible.
http://dailycaller.com/2017/06/29/two-thirds-of-obamaphone-recipients-may-have-lied-about-being-poor/