The quadrennial gathering of every victim class, malcontents, freeloaders, liars, demagogues, and elite class wannabes will come to an end tonight. The grand finale will have Mme. Pantsuit waddling across the stage, smiling, waving to the useful idiots and thinking: 'I'm really going to get away with this.' Last night saw more victims, like one of the mothers who lost a son in the Pulse night club massacre, blaming guns, standing next to recently sainted lib darling Gabby Giffords. Crazy uncle Joe was being himself, mocking Trump for being stupid. This from a man who exhorted a man in a wheelchair to stand up and called on Americans to recall how FDR addressed the nation in the 30's during the Depression as they huddled around the televisions that wouldn't be invented for more than 10 years. The star of the night, as always, was the Magic Negro, cooing about how great the economy was and how the Hildebeast was the most qualified whore to ever run for president. Better even than her rapist partner and his own bony brown ass. All his lies, of course, met with wild cheering from the mindless acolytes who cannot accept reality.
He's with her! President Obama embraces Hillary Clinton as he uses his last Democrat convention speech to hammer Trump, declaring 'the American dream is something no wall can ever contain'
Barack Obama went to bat for Hillary Clinton – and she showed up at the end of his speech to embrace him
He headlined a packed evening along with Vice President Joe Biden and Clinton's running mate Tim Kaine
President said there never been anyone more qualified than Clinton – himself included and her husband Bill
'No matter how daunting the odds; no matter how much people try to knock her down, she never, ever, quits'


HE ONLY REFERRED TO HIMSELF 119 TIMES,WHICH IS BELOW AVERAGE FOR HIM
Wow! Obama to Take October Off to Campaign for Hillary All Month
IT'S NOT LIKE HE HAS A JOB OR ANYTHING


"I'm sure he thinks about that first 100 days the way the rest of us do," Dan Pfeiffer, the president's former senior adviser, said of Mr. Obama. "You wake up every day, and another thing that you and your team worked so hard to do is undone. That would be more painful than the president or any of us can imagine."
Byron York: Has Obama's act worn thin? President paints rosier picture of U.S. than voters see
"While this nation has been tested by war and recession and all manner of challenge — I stand before you again tonight, after almost two terms as your president, to tell you I am even more optimistic about the future of America," Obama said.
"How could I not be — after all we've achieved together?"
FACT CHECK.ORG WAS NOT IMPRESSED WITH HIS BULLCRAP
Day 3 at the Democratic Convention
President Barack Obama claimed that under his administration, "we finally began to wean ourselves off foreign oil," but dependency on imported oil had begun to drop years before he took office.
The president repeated a frequent boast that the U.S. "doubled our production of clean energy" during his tenure. Monthly renewable energy production has gone up 40 percent.
Obama said deficits have "come down" under his administration. That's true, but they are expected to rise again soon under his proposed budget.


THEY HAD TO CRANK UP THE MUSIC TO DROWN OUT THE SANDERNISTAS
EST MUCHO MAS
No, Black Lives Don't Matter To Bill And Hillary, Especially Haitian Lives
Despite what the Mothers of the Movement believe, black lives don't matter to Bill and Hillary Clinton. Just ask the Haitians who've spent years trashing the Clinton's for screwing them over and turning the tragic earthquake that rocked the tiny Caribbean country in 2010 into a lucrative venture for their closest allies.

DNC Speaker Shouts Her Abortion and Democrats Cheer
THE DEMOCRAT PARTY…WHERE DISMEMBERING INNOCENT BABIES IS CELEBRATED
Lib Actress Lena Dunham At DNC: "According To Donald Trump, My Body Is Probably, Like, A 2"
SHE THINKS TOO HIGHLY OF HERSELF


ARE YOU FAMILIAR WITH THE TERM 'COYOTE UGLY?' E-MAIL ME AND I'LL 'SPLAIN IT TO YOU

DNC Turned Lights Out on Bernie Hecklers in Audience to Control Optics
The DNC turned the lights out on the vocal Bernie supporters last night in Philly.
It's how they control the optics.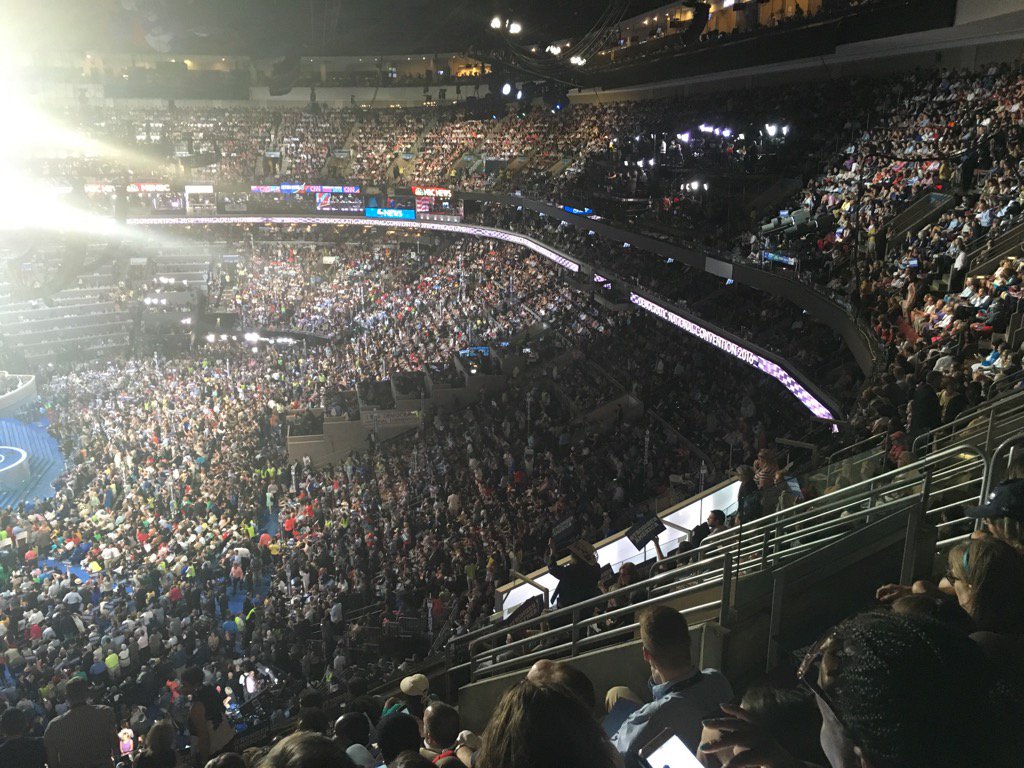 Leftist Protester Catches On Fire from Burning U.S. Flag


THE SAME THING HAPPENED LAST WEEK, PROVING ONCE AGAIN THAT CHILDREN SHOULD NOT PLAY WITH MATCHES.
Protesters at the Democratic National Convention grew even rowdier than on previous nights and a U.S. flag was lit on fire — and a protester attempting to dance on the burning flag ended up on fire