Corey Booker fancied himself as Spartacus when he broke Senate rules (actually he requested and received the information the night before).
Now Sheldon Whitehouse, as miserable an excuse for a human being as could be found, managed to beclown himself by questioning Kavanaugh about flatulence.
Senator Sheldon Whitehouse grilled Brett Kavanaugh about a high school yearbook fart joke. Seriously.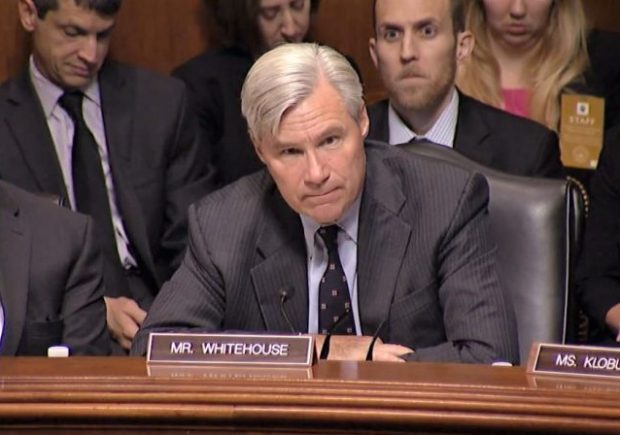 Kavanaugh: "If we want to talk about flatulence at age 16 on a yearbook page, I'm game."