Pete: Just stopped by to wish everyone who passes by a safe and happy Independence Day. Kudos to Chrissy for doing an excellent job.
Gallup: 55 Percent of U.S. Adults Say Country's Best Days Are Ahead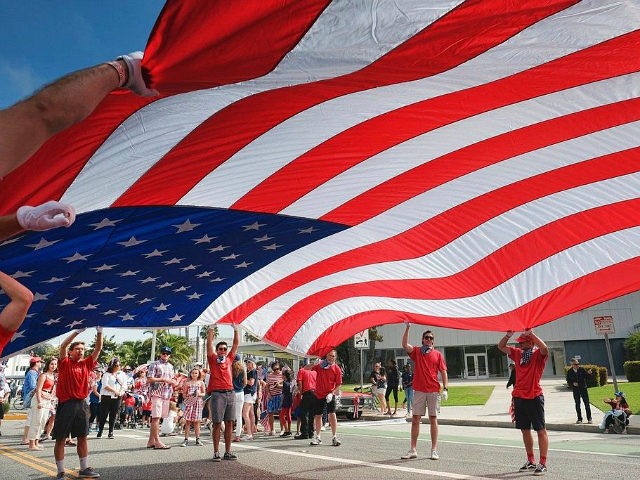 "The latest data, collected in a June 18-24 Gallup poll, come as satisfaction with the direction of the U.S. has reached a 12-year high, with 38% of Americans saying they are satisfied with the way things are going in the country," Gallup reports on its poll.
Cth: Thanks, Pete!  I had some stuff collected for today. Since you got the official PoliNation July 4 post up first, I'll add my stuff here below.  So keep reading, friends. And don't skip the Cop Karaoke video. It's really fun!

This is a real product. LOL  Trumpy Bear is a plush 22″ bear with an attached 28″ by 30″ flag themed blanket. $39.90 plus $6.95 shipping. Expedited shipping available for a $10.00 fee. Trumpy has a zippered neck where the blanket is stored.