Seattle passes a smaller version of the 'Amazon tax'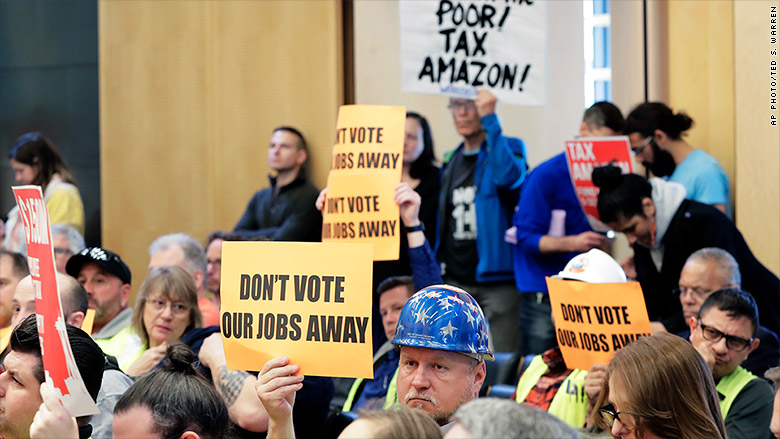 BIG COMPANIES LIKE AMAZON AND STARBUCKS ARE FORCED TO PAY $275 PER EMPLOYEE TO "FIGHT HOMELESSNESS."… LIKE AMERICANS WERE FORCED TO PAY HUNDREDS OF MILLIONS TO THIRD WORLD GARBAGE DUMPS TO "FIGHT CLIMATE CHANGE." LIBERALS CANNOT CUT SPENDING, IT"S NOT IN THEIR DNA… THEY JUST RAISE TAXES.
The newly passed ordinance, which takes effect in January 2019, will impose a "head tax" on the city's highest grossing businesses. The tax will amount to $275 a year per full-time employee in Seattle. It would raise an estimated $44.7 million a year and expire after five years, according to the Council.
[CtH: Am I the only one who is suspicious of the idea that Democrats EVER allow a tax to "expire"?]