House-Passed Gov't Funding Bill Fails In Senate Triggering Gov't Shutdown

The Senate failed to pass a cloture vote on a House-passed continuing resolution late Friday evening, just before government funding levels were set to expire.
Democrats withheld their votes over a lack of an agreement on a legislative fix to the Deferred Action for Childhood Arrivals (DACA) program — the Obama-era initiative that extended temporary legal status to foreign nationals who illegally entered the country as minors — leaving GOP leadership short of the 60 votes needed to send the measure to the president's desk.
http://dailycaller.com/2018/01/19/house-passed-govt-funding-bill-fails-in-senate-hours-ahead-of-shutdown/
Crazy Pelosi Brags About Protecting DREAMERS After Senate Democrats Block Funding in Favor of Illegal Aliens
The House budget resolution failed a cloture vote in the Senate on a largely party line vote, 50 to 49.

Tonight, on the eve of the first anniversary of his inauguration, President Trump earned an 'F' for failure in leadership.
"President Trump and Congressional Republicans' obsession with passing a tax scam to benefit the wealthiest and corporations has blinded them to their responsibilities to the American people. Despite controlling the House, Senate and White House, the Republicans are so incompetent, so negligent that they couldn't get it together to keep government open.
http://www.thegatewaypundit.com/2018/01/crazy-pelosi-brags-protecting-dreamers-senate-democrats-block-funding-favor-illegal-aliens/
Flashback to when Obama weaponized 2013 government shutdown
High profile national monuments and parks were "Barrycaded" so that TV cameras could show veterans and others being turned away.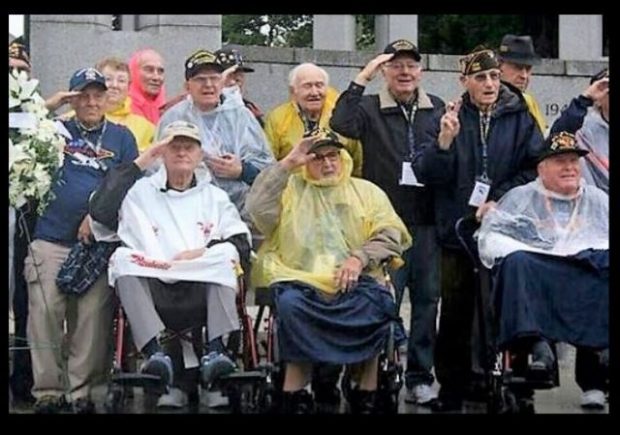 "I've been through some of these before," he said. "The Democrats are opposing a bill that they don't oppose! … They don't oppose anything in the bill, but they are opposing the bill."
"I just want to let everybody know," he said about the potential government shutdown:
"We do not want this, we do not want a shutdown, but if Mr. Schumer insists on it, he is in a position to force this on the American people."
Jim Acosta of CNN embarrassed himself by suggesting Republicans could avoid a shutdown because they control the House, Senate and Presidency. He knew, of course, that 60 votes are needed in the Senate.
https://legalinsurrection.com/2018/01/flashback-to-when-obama-weaponized-2013-government-shutdown/
Sanders Denies Attacking Republicans for Shutdown in 2013, Isn't Corrected by MSNBC
Associated Press, NYT Torpedo Democratic Narrative On Government Shutdown

Democrats have a) have longed called government shutdowns irresponsible, directing their attacks at Republicans; b) they've said that tying immigration to budgetary matters is just an exercise in chaos. Sen. Chuck Schumer (D-NY) said that in 2013 during the debt ceiling negotiations. The latter is the audible here. Democrats want a DACA deal first. It's dealing with greedy, spoiled children when it comes to the Democrats. They're getting everything they want.
https://townhall.com/tipsheet/mattvespa/2018/01/20/associated-press-nyt-torpedo-democratic-narrative-on-government-shutdown-n2437216
McConnell on Senate Floor: This Government Shutdown Was 100 Percent Avoidable
"A government shutdown was 100 percent avoidable. Completely avoidable. Now it is imminent," Senate Majority Leader Mitch McConnell said on the Senate floor following the vote. "Perhaps across the aisle some of our Democratic colleagues are feeling proud of themselves, but what has their filibuster accomplished? . . . The answer is simple: Their very own government shutdown."
http://www.hapblog.com/2018/01/mcconnell-on-senate-floor-this.html
Chuck Schumer 2013 Calls Chuck Schumer 2018 "The Politics Of Idiocy" For Shutting Down Government
The government shut down over Democrats pushing for DACA.