Real pie, fake news? 
White House Press Secretary Sarah Huckabee Sanders shared a maybe too good to be true photo of a pecan pie she says she made for Thanksgiving.  Internet conspiracy theorists jumped in saying it was a stock photo of a pie.
White House correspondent April Ryan egged on the sweet debate calling on Sanders to show her cooking and people eating the said pie.  In the end, Sanders never offered definitive proof of an actual pie, but she offered something rather sweet to get the press pool off her back.

WHY DOES APRIL RYAN STILL HAVE A PRESS CREDENTIAL?
http://www.dailymail.co.uk/news/article-5115965/Piegate-White-House-Press-head-accused-stock-pie-pic.html#ixzz4zbqMhclD
'OF COURSE I MADE THE PIE': Sarah Huckabee Sanders Speaks to Todd Starnes About April Ryan #PieGate Accusations
Ryan went so far as to demand Sanders bake her a pie to prove herself but said she would not eat it, accusing Sanders of wanting to poison White House reporters.
Sanders' father, former Arkansas Governor Mike Huckabee, spoke out about #PieGate earlier Saturday, using his trademark political humor: "Did @PressSec really bake the pie? YES! But Robert Mueller has subpoenaed the pie and @WhiteHouse counsel and @realDonaldTrump are expected to be interrogated as will members of @SarahHuckabee family."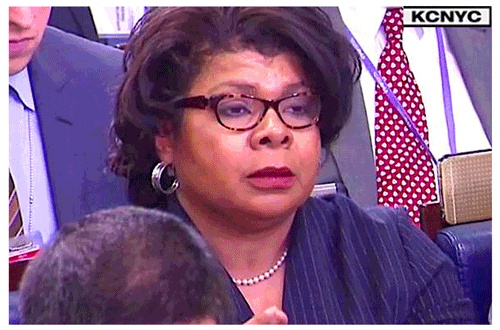 http://www.thegatewaypundit.com/2017/11/course-made-pie-sarah-huckabee-sanders-speaks-todd-starnes-april-ryan-piegate-accusations/
Sarah Sanders' holiday baking sparks 'piegate'
Joy Reid on '#PieGate': 'When You Spend Every Day Lying to the Press,' People Don't Believe You
Joy Reid Goes Bonkers When Republican Raises Franken During Roy Moore Discussion
JUST FOR THE RECORD, APRIL RYAN DIDN'T COOK THANKSGIVING DINNER… SHE HAD IT CATERED.