Most of you missed the show when it went live yesterday because you have jobs and lives and stuff. I didn't catch it all since I have severe sleep apnea and doze off frequently. I did, however, attempt to put a reasonable summation of the various acts that took the stage. It was more of a tragicomedy, with the democrats performing their normal roles as rude, classless assclowns.
Rep. Jordan presses Jeff Sessions to appoint special counsel
Sessions pushed back on calls for Clinton special counsel.  It would take "a factual basis that meets the standard of a special counsel" for the Justice Department to make such an appointment, he said during a heated exchange with Rep. Jim Jordan (R-Ohio) at a Tuesday House Judiciary Committee meeting.
JIM JORDAN WAS INCREDULOUS THAT SESSIONS WOULD WHINE ABOUT NOT HAVING ENOUGH EVIDENCE IN THE URANIUM ONE DEAL TO WARRANT A SPECIAL COUNSEL WHEN ONE WAS APPOINTED TO PERFORM A RUSSIAN DOSSIER WITCH HUNT WITH NO PROOF.
http://thehill.com/policy/national-security/360292-sessions-wed-need-factual-basis-for-second-special-counsel-for
Rep. Gaetz GRILLS AG Jeff Sessions on Appointing a Special Prosecutor to Investigate Hillary Clinton
Trey Gowdy Meets Jeff Sessions 11/14/2017
Sessions: 'Looks Like' Is Not Enough Basis to Appoint a Special Counsel

In a fiery exchange on Tuesday, Rep. Jim Jordan (R-Ohio) asked Attorney General Jeff Sessions, "What's it going to take to actually get a special counsel" to investigate the Trump dossier, the unmasking of American citizens, and James Comey's exoneration of Hillary Clinton, among other concerns.
"It would take a factual basis that meets the standards of the appointment of a special counsel," Sessions said.
https://www.cnsnews.com/news/article/susan-jones/sessions-looks-not-enough-basis-appoint-special-counsel
Rep. Trey Gowdy to AG Jeff Sessions: Congress Will Investigate a Politicized DOJ

Under Attorney General Sessions the Department of Justice has ignored any criminal behavior by Hillary Clinton or the Obama administration while launching a Special Counsel to investigate Donald Trump and Russia — a complete Democrat Party hoax.

http://www.thegatewaypundit.com/2017/11/rep-trey-gowdy-ag-jeff-sessions-congress-will-investigate-politicized-doj-video/
RUSH HAS ALWAYS MAINTAINED THAT LIBERALS ARE ONLY DANGEROUS WHEN THEY'RE IN POWER. WHEN THEY'RE NOT, THEY'RE JUST FUNNY. THE QUESTIONING AND THE FEIGNED ACTS OF HIGH DUDGEON BY THE DEMOCRATS YESTERDAY WERE SOMETHING TO WATCH.
Rep. Jackson Lee Gets Testy With Jeff Sessions
During a House Judiciary Hearing with Sessions, Jackson Lee asked the AG if he stood by his previous testimony in front of the Senate Intelligence Committee. The Democratic lawmaker's awkwardly phrased and roundabout question required Sessions to ask her to repeat it several times.
When Sessions was finally able to answer the question, Jackson Lee angrily cut him off again and refused to let him answer.
http://dailycaller.com/2017/11/14/rep-jackson-lee-gets-testy-with-jeff-sessions-video/
Dem Reads Trump Tweets During Sessions Hearing
THE FOSSILIZED TURD FROM MICHIGAN PROVES HE CAN READ
Sessions testified at an open hearing in front of the House Judiciary Committee on Tuesday, and Conyers decided to base his first line of questioning on the following Trump tweets.
Jeff Sessions NEARLY LAUGHS as Rep. John Conyers Reads Hilarious Trump Tweets
http://dailycaller.com/2017/11/14/dem-reads-trump-tweets-during-sessions-hearing-video/
EVEN THE DEMOCRAT ATTACK CHIHUAHUA GETS IN THE ACT.
Rep. Luis Gutierrez plays 'gotcha' by bringing up Trump dossier, Sessions promptly destroys him
As you may remember, Rep. Gutierrez is the congressman who called Chief of Staff John Kelly–a retired four-star Marine Corps. General and Gold Star father–a "disgrace to the uniform."
Gutierrez smugly tried to play "gotcha" with Sessions, but the Attorney General brushed off the Democrat's attempts to get in a favorable sound clip.
http://www.bizpacreview.com/2017/11/14/rep-luis-gutierrez-plays-gotcha-jeff-sessions-russia-collusion-promptly-gets-destroyed-562895
IN OTHER NEWS:
Senate Will Include Obamacare Mandate Repeal in Tax Bill
GOP will add more tax cuts for the middle class with money raised from eliminating the mandate.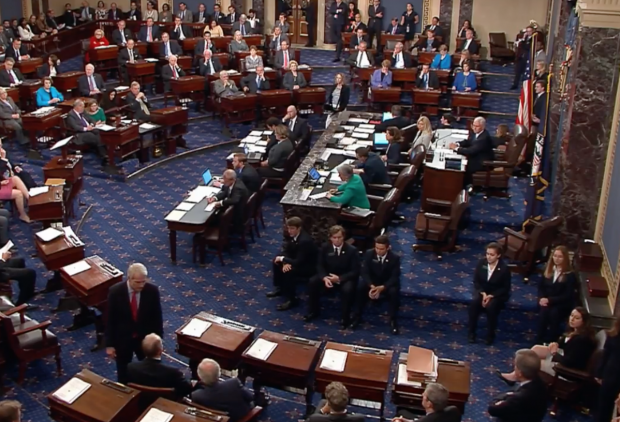 THEY COULD HAVE REPEALED THE MANDATE BEFORE, BUT TIME GROWS SHORT AND WITH 2018 LOOMING, THEY NEEDED SOMETHING TO SHOW THE FOLKS BACK HOME.
"We're optimistic that inserting the individual mandate repeal would be helpful and that's obviously the view of the Senate Finance Committee Republicans as well," McConnell said.
It will raise an estimated $300 billion to $400 billion over the next year that could be used to pay for lowering individual and business tax rates even further.
Sen. John Thune (R-SD), the #3 Republican in the Senate, claims that "there has been a whip count and he is confident Republicans can pass a tax bill that includes a measure to repeal the mandate."
If this is true, that means the other senators who have voted against Obamacare repeal attempts have agreed to vote for the tax bill with the mandate repeal: John McCain (R-AZ), Lisa Murkowski (R-AK), and Susan Collins (R-ME).
https://legalinsurrection.com/2017/11/senate-will-include-obamacare-mandate-repeal-in-tax-bill/
OF COURSE, THERE'S NO PLEASING EVERYBODY.
MO Democrat McCaskill Comes UNGLUED at Hearing – Demands Taxpayers Be Forced to Pay $2,800 Obamacare Tax
"AIR CLAIRE" HAS ENJOYED A 6 YEAR FREE RIDE THANKS TO TODD AKIN IN 2012. HER TIME MAY BE RUNNING SHORT.
The action will allow working class Americans to save $2800 a year – the cost of the annual "tax" penalty for those who do not carry insurance for all 12 months of the year.
McCaskill wants to force working class Americans to pay the $2,800 Obamacare tax!
http://www.thegatewaypundit.com/2017/11/mo-democrat-mccaskill-comes-unglued-hearing-demands-taxpayers-forced-pay-2800-obamacare-tax-video/
Democrats Grill Sessions Over Rejection of AT&T-Time Warne Merger Democrats Urged Him to Reject
The allegation that the merger approval process had been subject to political influence is particularly ironic because it was only five months ago that several Democratic senators penned a letter to Sessions urging the Justice Department to block the merger.
The group of Senators–which was led by Al Franken (D-Minnesota) and included Bernie Sanders, Sherrod Brown, Cory Booker, Elizabeth Warren, Al Franken, and Edward Markey
http://www.breitbart.com/big-government/2017/11/14/democrats-grill-sessions-over-rejection-of-att-time-warner-merger-democrats-urged-him-to-reject/
Jeff Sessions continues to prove he's Trump's biggest mistake

The litany of things he couldn't remember or couldn't discuss seemed calculated to frustrate rather than enlighten. The fact that he thought non-answers to big questions would be good enough reflects how poorly he fits his job.
His faulty judgment has become a calling card, which is why I've argued that appointing Sessions was Trump's biggest personnel mistake; yesterday's performance did nothing to change my view.
https://nypost.com/2017/11/14/jeff-sessions-continues-to-prove-hes-trumps-biggest-mistake/
Distasteful: Matthews Hints Jeff Sessions Being Racist for Attitude Toward Black Dem in Hearing

The baseless and tasteless accusation came in the second of three questions to Jeffries, who was one such member of Congress who participated in the questioning.
The Hardball host then pulled the pin and lobbed the proverbial grenade into the interview: "Did you notice anything sort of ethnic about his attitude in answering your questions, something that rattled him, he seemed disturbed that it was you asking the questions? Did you sense anything there?"
Jeffries replied "not necessarily" and pivoted back to the content of what Sessions told him.
https://www.newsbusters.org/blogs/nb/curtis-houck/2017/11/14/distasteful-matthews-hints-jeff-sessions-being-racist-attitude
CNN Anchors Call Out Dem Rep For Accusing Sessions of Lying and Name Calling
TED LIEU IS A FETID PILE OF RANCID HOG INTESTINES
Limbaugh: 'Search-and-Destroy Mission' Against Roy Moore Is Really About Mitch McConnell Sending Steve Bannon a Message

"Whether Judge Moore did the deed or deeds or not, what's really happening here folks, if you really want to know – it's a multi-faceted search-and-destroy mission here," Limbaugh said. "But what's really driving this – do not doubt me about this. But what's really driving this is Mitch McConnell saying to Steve Bannon, 'Really? You think you're going to get your guys elected? You think you are going to get your guys elected and me kicked out of here? Really? Seriously? OK, watch this.'"
http://www.breitbart.com/video/2017/11/14/limbaugh-search-destroy-mission-roy-moore-really-mitch-mcconnell-sending-steve-bannon-message/
McConnell: If Moore wins, he'll "immediately" face Ethics Committee

I STILL SAY McCONNELL WILL NEVER SEAT HIM.
Senate Majority Leader Mitch McConnell said that if Alabama's Senate candidate Roy Moore wins, he'll face an ethics investigation immediately after he's sworn into office. "It would be a rather unusual beginning," McConnell said, speaking at a Wall Street Journal event.
"I'd like to save the seat, and it's a heck of a dilemma when you've got a completely unacceptable candidate bearing the label of your party within a month of the election," he added.
https://www.axios.com/mcconnell-if-moore-wins-hell-immediately-face-ethics-committee-2509551392.html