Early this morning a friend who is in a private Facebook group with us was talking about the Vice President attending the NFL game in Indianapolis yesterday, since he is the former governor of that state and was there for the dedication of the statue of NFL great Peyton Manning. Before the national anthem, in an obvious 'in your face,' twenty of those overpaid neanderthals took the now-familiar knee. Pence walked out before the game started.
Some troll on FB piped in, whining about how much taxpayer money it cost for him to attend the game and pull this 'publicity stunt.' Never one to deprive myself of an emotional outlet, I let him have it about why liberals are suddenly concerned with the cost of anything and advised him that Trump was president and suggested he get over it. He angrily sent me a request to IM him, obviously so he could spit more of the all too familiar venom they're known for when they have no facts. I declined, since I could have just as intelligent conversation with a potholder without the profanity.
Pence Leaves Colts Game In Disgust After 49ers Kneel During National Anthem


Pence left the Indianapolis Colts game after around 20 players from the San Francisco 49ers knelt during the playing of the "Star Spangled Banner." The vice president, following in the footsteps of President Donald Trump, criticized the players for their disrespect on Twitter.


http://dailycaller.com/2017/10/08/pence-leaves-colts-game-in-disgust-after-49ers-kneel-during-national-anthem/
HE CAME UNDER THE USUAL ASSAULT
Reporters are attacking Vice President Mike Pence for walking out on the Indianapolis Colts-San Francisco 49ers NFL game Sunday afternoon after nearly two dozen visiting 49ers took a knee in protest during the playing of the National Anthem. Pence's principled stand was called a stunt and mocked as 'wag the flag' by reporters.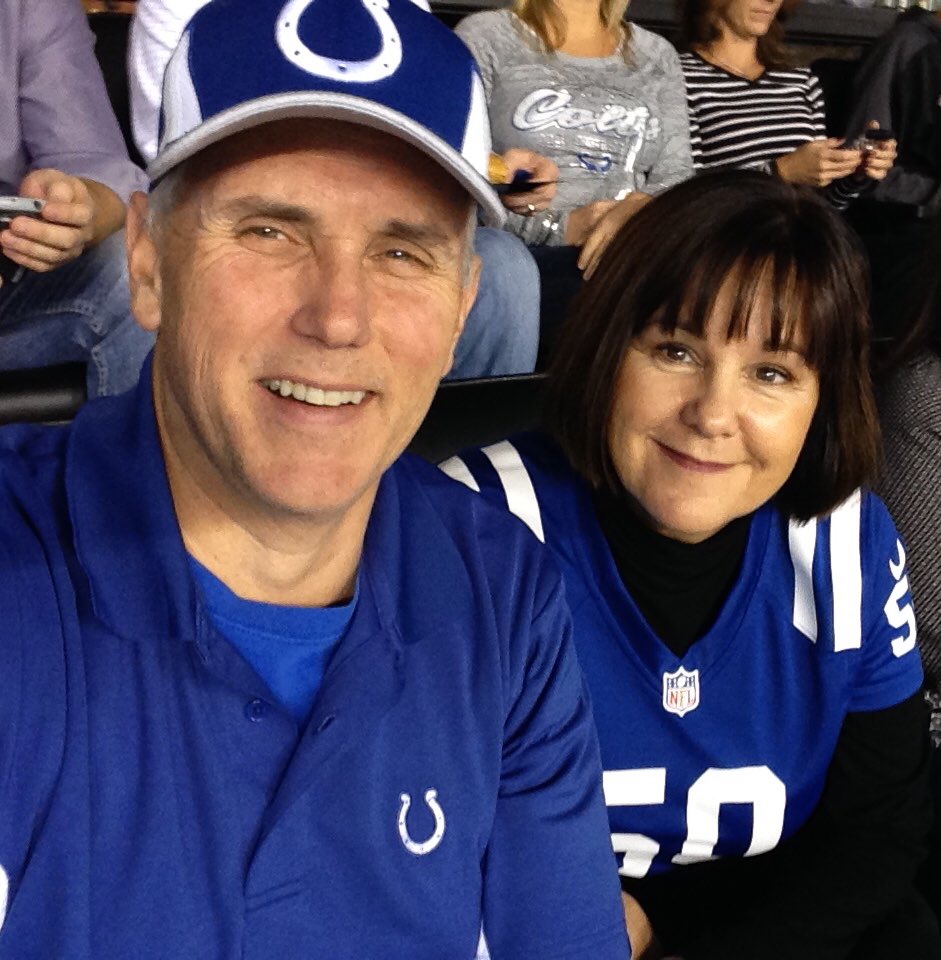 http://www.thegatewaypundit.com/2017/10/wag-flag-reporters-attack-vp-pence-stunt-walking-49ers-national-anthem-protest/
Online Media Ridicule Pence for Leaving NFL Game After Anthem Protests

Vice-president Mike Pence and his wife Karen went to the Indianapolis Colts' football game today to cheer on their favorite team and see the club retire the uniform of former great, quarterback Peyton Manning. But when 23 members of the visiting San Francisco 49ers dishonored America by taking a knee during the national anthem, the VP left. Left-stream media predictably put on an all-out blitz against the VP.
https://www.newsbusters.org/blogs/culture/jay-maxson/2017/10/08/deadspin-calls-vp-pence-fragile-stooge-leaving-nfl-game-after
Dallas Cowboys Owner Will Bench Players Who Disrespect The Flag
Dallas Cowboys owner Jerry Jones will bench players who disrespect the flag.
IT'S CALLED CLOSING THE BARN DOOR AFTER THE HORSE IS GONE.
HE JOINED THEM LAST WEEK

Jones spoke with the media following the Cowboys loss to the Green Bay Packers Sunday, and he made his position crystal clear.
He will not put players on the field who disrespect the American flag.
http://dailycaller.com/2017/10/08/dallas-cowboys-owner-will-bench-players-who-disrespect-the-flag/
Bowe Bergdahl to Plead Guilty to Desertion, Misbehavior Before the Enemy to Avoid Trial

I HEAR FORT LEAVENWORTH IS LOVELY THIS TIME OF YEAR
The decision [to plead guilty] by the 31-year-old Idaho native leaves open whether he will return to captivity for years — this time in a U.S. prison — or receive a lesser sentence that reflects the time the Taliban held him under brutal conditions. He says he had been caged, kept in darkness, beaten and chained to a bed.
Bergdahl is now facing up to five years on the desertion charge and life behind bars for misbehavior before the enemy.
YOU CAN TAKE YOUR MUSLIM PARENTS WITH YOU
http://www.breitbart.com/national-security/2017/10/06/bowe-bergdahl-plead-guilty-desertion-misbehavior-before-enemy/
It's a New York thing! SNL creator Lorne Michaels reveals the show gave Harvey Weinstein a pass because the shamed movie mogul is from his city (but so is Trump)
Lorne Michaels was filmed leaving SNL's after-party in New York at about 4am
•When he was asked why the show avoided the Weinstein controversy, he smiled and responded: 'It's a New York thing'
•The show had earlier been criticized for not mentioning the sexual harassment allegations leveled against Weinstein this week
•An audience member has since revealed the cast did try out a Weinstein joke during a dress rehearsal but it was cut before it went to air
•The joke apparently got a big reaction from the audience
•SNL regularly pokes fun of President Donald Trump who hails from New York
•Social media users were quick to slam the show's hypocrisy in not going after one of Hollywood's biggest players following the allegations

'Why didn't big mouth Michael Che say anything about Harvey Weinstein on SNL 'Weekend Update'? He's got so much opinion about everything else,' Pastor Darrell Scott tweeted.
Another person tweeted: 'That is why the political left is OK w/ abandoning but the celebrity left (SNL late night hosts) isn't.'

http://www.dailymail.co.uk/news/article-4960654/SNL-s-Lorne-Michaels-reveals-didn-t-roast-Weinstein.html