There were so many puns to use in the title it was frightening. I went with one of the cleaner options. You're welcome.
Weiner Gets Hard Time — 21 Months For 'Sexting' Minor

Anthony Weiner, the former congressman and notorious sexual deviant whose aberrant behavior may have helped cost Hillary Clinton the presidency, was sentenced Monday to 21 months in federal prison for exchanging lewd photos with a minor.
A tearful Weiner told U.S. District Judge Denise Cote that the he had found his rock bottom.
Weiner's lawyers hoped he would get off with probation, arguing he needs therapy under medical and psychological supervision.
http://dailycaller.com/2017/09/25/weiner-gets-hard-time-21-months-for-sexting-minor/
McCain: Trump hasn't apologized for POW crack

HE'S MAKING THE WHOLE COUNTRY SUFFER BECAUSE TRUMP WON'T KISS HIS ASS
Arizona Sen. John McCain insists​ ​​his vote against a GOP plan ​to repeal​ ObamaCare ​is not payback for ​Donald Trump ​demeaning​ the former POW's heroism during the Vietnam War​​ when the president remarked, "I like ​people who weren't captured."
http://nypost.com/2017/09/24/mccain-trump-hasnt-apologized-for-pow-crack/
THE LONG-AWAITED ALABAMA PRIMARY IS TOMORROW
Emerson Poll: Judge Roy Moore Holds 10-Point Lead over Luther Strange in Alabama Senate Race

That lead, found in the Emerson College Polling Society poll, is down from 14 points from the last Emerson poll taken at the beginning of the month, as undecided voters appear to be breaking for Strange. But the society believes it unlikely to be enough to carry Strange to victory.
http://www.breitbart.com/big-government/2017/09/24/emerson-poll-judge-roy-moore-holds-ten-point-lead-luther-strange-alabama-senate-race/
IF THE NEXT TWO TRUMP STATEMENTS ARE CONFUSING TO YOU, YOU'RE NOT ALONE
Trump: Dems will win Alabama Senate seat if Moore wins primary

"Ray will have a hard time. If Luther wins, the Democrats will hardly fight. If Ray wins, [Democrats] will pour in $30 million," he said, repeatedly referring to Moore by the wrong name.
When host Rick Burgess pointed out that Moore's name is Roy, Trump responded that it's "not a good sign" if the president doesn't know his name.
http://thehill.com/homenews/campaign/352224-trump-dems-will-win-alabama-senate-seat-if-moore-wins-primary
NEVER MIND WHAT HE JUST SAID
Donald Trump: I'll Be 'Campaigning Like Hell' for Roy Moore If He Beats Luther Strange

But Trump stood by his endorsement of Strange, saying that the McConnell backed candidate was being "unfairly labeled" as "best friends of Mitch McConnell."
"He doesn't even know Mitch, I mean he met him a few months ago when he came to Washington, he got to know him a little bit, but he virtually doesn't even know him," Trump said. "You know politics is a dirty business, you guys might have figured that out by now."
http://www.breitbart.com/big-government/2017/09/25/donald-trump-ill-be-campaigning-like-hell-for-roy-moore-if-he-beats-luther-strange/
Breaking: Gunman Opens Fire on Tennessee Church, Shooter Identified

A gunman opened fire on a church in Antioch, Tennessee Sunday morning, leaving one woman dead and seven others injured, including the gunman.
Police have identified Emmanuel Samson, of Rutherford County, TN as the suspect. Samson is African-American and 25 years old.
Tennessee Church Shooter Stopped by Good Guy with a Gun

Breitbart News reported that the good guy–22–year-old Robert Engle–initially confronted Samson while unarmed and Samson was shot with his own gun during the physicality that followed. The Tennessean reports that after Samson was shot, Engle ran out to his car and retrieved his own firearm, then re-entered the church and held Samson at gunpoint for police.
https://townhall.com/tipsheet/timothymeads/2017/09/24/breaking-gunman-opens-fire-on-tennessee-church-shooter-identfied-n2385880
http://www.breitbart.com/big-government/2017/09/25/tennessee-church-shooter-stopped-good-guy-gun/
Steelers Coach Annoyed That Decorated Army Veteran Left Team to Stand for Anthem

 Villanueva is a decorated ex-Army Ranger who served three tours in Afghanistan, earning a Bronze Star for his valorous service. With an emotional national debate swirling, his team had collectively decided not to enter the field of play until after the anthem was over, a move that head coach Mike Tomlin framed as an effort to side-step the politically-fraught controversy.
BULLSHIT
https://townhall.com/tipsheet/guybenson/2017/09/25/wow-steelers-coach-disappointed-with-army-veteran-for-leaving-team-to-stand-for-anthem-n2385957
Former Army Ranger Alejandro Villanueva Is Only Steelers Player To Stand For National Anthem
VILLANUEVA IS A WEST POINT GRADUATE WHO SERVED THREE TOURS IN AFGHANISTAN AND EARNED THE BRONZE STAR
Sales Of Alejandro Villanueva Jerseys Skyrocket After Being Only Steeler To Stand For National Anthem
THIS IS NO SURPRISE
Alejandro Villanueva Jersey Sales Skyrocket After Steeler Stands For The National Anthem
The jerseys are completely sold out on some sites.

.
NFL fans looking to outfit themselves in honor of the only Pittsburgh Steeler to take the field for the national anthem ahead of yesterday's game against the Chicago Bears better hurry: Alejandro Villanueva jerseys are selling out fast and stock is dwindling.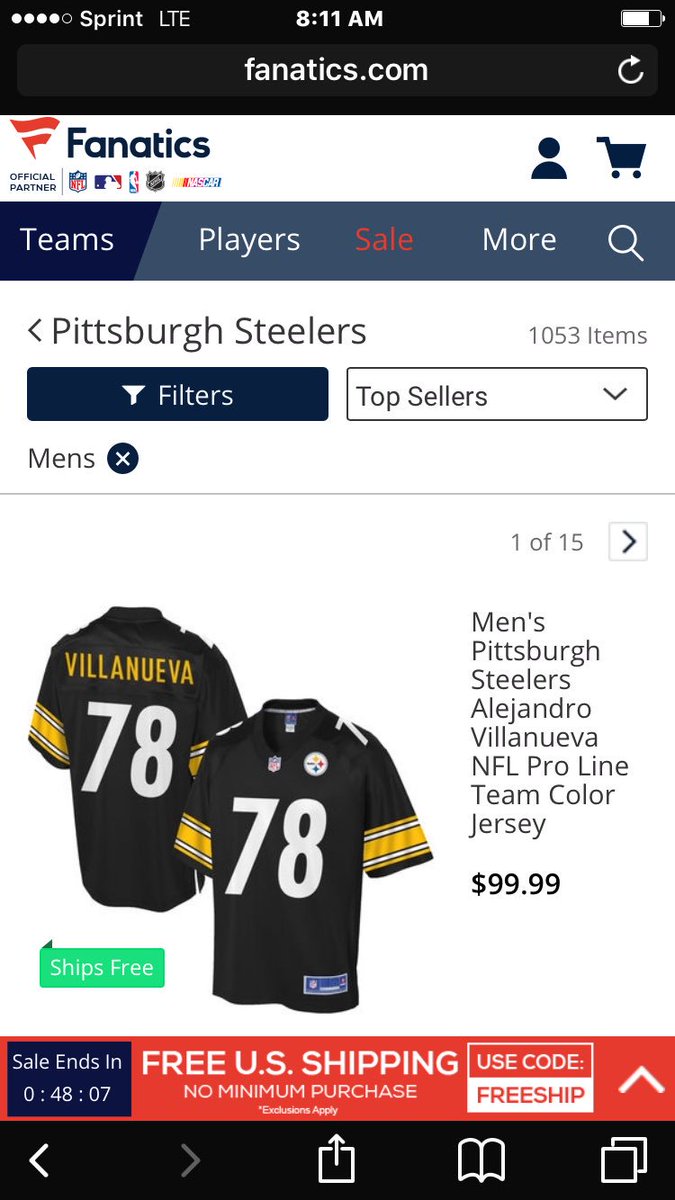 Melania Knocks 'Em Dead In Toronto In Black And White Number


BUT MOOCH WAS THE "FASHION ICON"… OK, FINE
http://amp.dailycaller.com/2017/09/23/photos-melania-knocks-em-dead-in-toronto-in-black-and-white-number/
Democrats Bash Single-Payer Health Care

Dem Senator Deflects Question on Whether Single-Payer Proposal Is Hurting Democrats

WE SUPPORT MOORE!