From the sublime to the ridiculous… minus the sublime part.
More evidence Pelosi is certifiable, drag queens struggling, and various and sundry assorted topics. Organization is not one of my strong suits… but you knew that.
THIS VIDEO IS SEVERAL YEARS OLD BUT I JUST FOUND IT TODAY ON FACEBOOK. IT STARS PAULIE WALNUTS AND DR. MELFI FROM "THE SOPRANOS". IT'S FROM FUNNY OR DIE AND SHOWS WHAT HAPPENS WHEN ITALIANS FROM BENSONHURST TAKE OVER A SPELLING BEE. ALSO STARRING KELLY RIPA. THIS IS HILARIOUS.
The Bensonhurst Spelling Bee with Kelly Ripa

Average Transgender Soldier Unable to Deploy for 238 Days
White House military ban to be based on deployability
The average transgender soldier will spend 238 days recovering from sex change surgeries and unavailable to deploy, according to an Obama administration study.


http://freebeacon.com/national-security/average-transgender-soldier-unable-deploy-238-days/
White House Readies Military Transgender Ban, Removal of Troops

Under the policy, Defense Secretary James Mattis can consider a service member's ability to deploy as the primary legal test for deciding whether to discharge them from the military.
http://www.newsmax.com/Headline/transgender-ban-military-james-mattis/2017/08/23/id/809424/
MTV TRYING TO RECRUIT TRANSGENDER SOLDIERS FOR MTV MUSIC AWARDS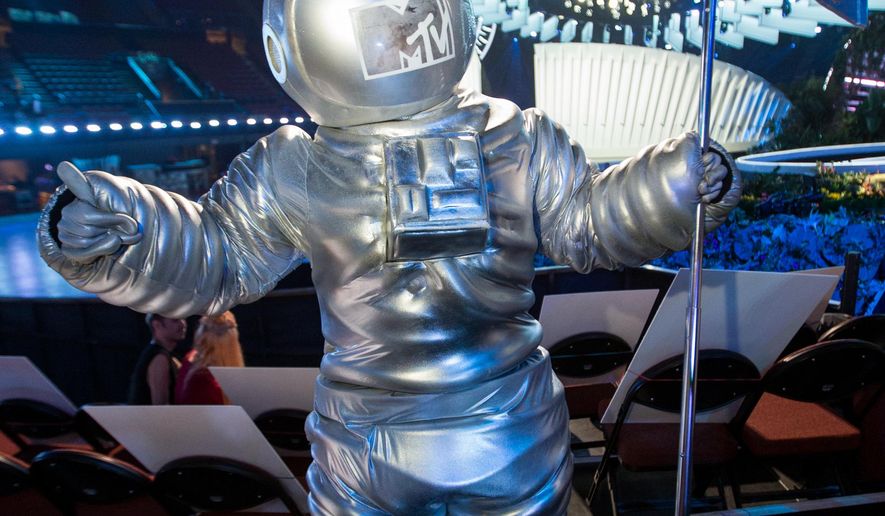 News broke in July that MTV's iconic "Moon Man" would henceforth be referred to as a "Moon Person" as a sign of respect for the transgender community. The network plans to expand on that theme with transgender service members on Aug. 27 in Inglewood, California — if Pentagon officials approve.
http://www.washingtontimes.com/news/2017/aug/24/mtv-trying-to-recruit-transgender-troops-for-video/
I GIVE YOU THE WISE AND WELL-RESPECTED LEADER OF THE DEMOCRAT PARTY
Nancy Pelosi: "The constitution does not say that a person can yell wolf in a crowded theater"

Pelosi demands reporter 'name names' of Democrats who didn't like 'Better Deal'

Pelosi: Democrats have 'won every fight' against Republicans

The Ninth Circuit Just Ruled Coaches Can be Punished For Praying on a Football Field

The 9th Circuit Court of Appeals, arguably the most liberal and misguided federal court in the country, has issued a ruling that justifies the punishment of coaches for praying on public school football fields. The big reason? Because parents and teachers can see them doing so and therefore it's a violation not protected under the U.S. Constitution.
https://townhall.com/tipsheet/katiepavlich/2017/08/24/a-federal-judge-just-criminalized-praying-on-a-football-field-n2372492
Affirmative Action Has Failed. It Never Had a Chance to Succeed
After decades of affirmative action, billions of dollars invested in finding, mentoring, and recruiting minority students, and extraordinary levels of effort and experimentation, black and Hispanic students are "more underrepresented at the nation's top colleges and universities than they were 35 years ago" (emphasis added). White and Asian students, on the other hand, remain overrepresented as a percentage of the population, with Asian students most overrepresented of all.
And when it comes to college admissions, the problem isn't a lack of collegiate demand for qualified minority students but rather a serious deficiency in supply. There are simply not enough students who are ready, willing, and able to do the work.
http://www.nationalreview.com/article/450799/college-affirmative-action-failure-family-dissolutions-greater-role
'Well-oiled' activist ops targeting GOP reps at their homes, hijacking town halls

The targets say the whole operation is part of a one-two punch orchestrated from the top, in which left-wing groups throw their first punch by rounding up activists and training them to be as disruptive as possible during representatives' town halls.
Then, when lawmakers stop holding those events, the groups throw their second punch by protesting at their homes.
"This is a well-oiled, very much activist plan to disrupt the democratic process," Lewis said.
http://www.foxnews.com/politics/2017/08/24/well-oiled-activist-ops-targeting-gop-reps-at-their-homes-hijacking-town-halls.html
Source: Kasich, Hickenlooper consider unity presidential ticket in 2020

Ohio Gov. John Kasich and Colorado Gov. John Hickenlooper have entertained the idea of forming a unity presidential ticket to run for the White House in 2020, a source involved in the discussions tells CNN.
Under this scenario, Kasich, a Republican, and Hickenlooper, a Democrat, would run as independents with Kasich at the top of the ticket, said the source, who cautioned it has only been casually talked about.
http://www.msn.com/en-us/news/politics/source-kasich-hickenlooper-consider-unity-presidential-ticket-in-2020/ar-AAqGWbf?li=BBnb7Kz&ocid=UE12DHP