At the time of my last posting the vote on the "skinny repeal" had not been cast yet. As expected, at least by many of us, it stood absolutely no chance of passing. All it took to defeat it was three reliably-democrat votes by republicans. Good ol' Johnny McC and his his stable of whores, Lisa "Lips' Murkowski and Susie "the Lisp" Collins betrayed the country and relegated it to what will ultimately end up being a single payer system. The government just has to run the private insurers out of business, which it is in the process of doing. My Medicare supplemental insurance carrier sent me a letter today saying my monthly premiums are going up more than 10% in September. Thanks, jackasses.
Obamacare Repeal Collapses as Senate GOP Blocks Health Bill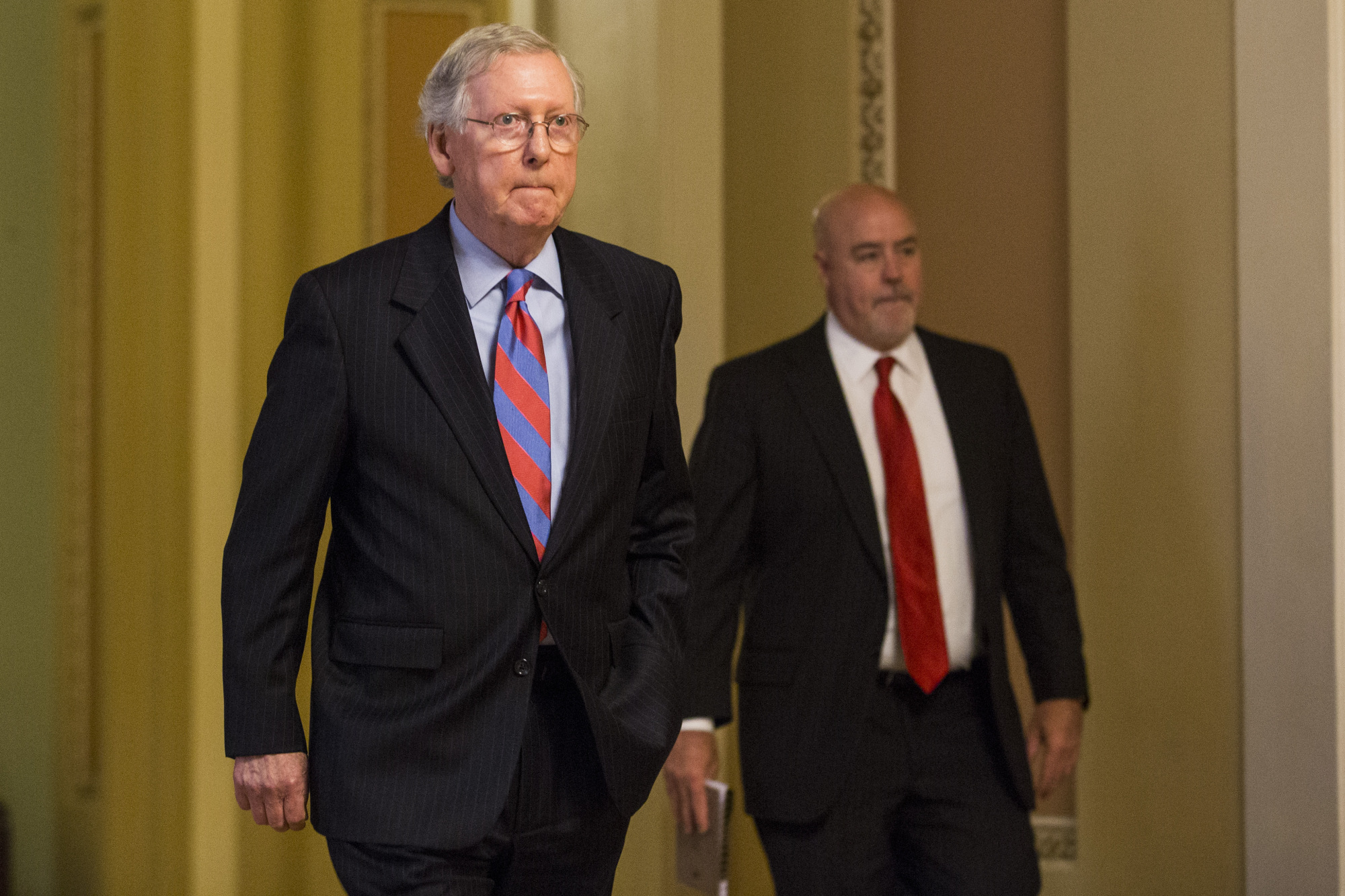 Democrats immediately called for a bipartisan debate on how to fix Obamacare.
"We are not celebrating. We're relieved," Senate Minority Leader Chuck Schumer of New York said after the vote. "Let's turn the page and work together to improve our health care system." He also said Democrats would be willing to help expedite bipartisan legislation and to advance Trump administration nominations.
https://www.bloomberg.com/news/articles/2017-07-28/senate-blocks-gop-health-bill-jeopardizing-obamacare-repeal
Penalty for refusing to get health insurance remains intact

Opponents of President Barack Obama's health care law who wanted to get rid of the penalty people were assessed for not having health insurance will have to wait longer for relief after the Senate early Friday defeated the GOP's scaled-back version of legislation repealing the Affordable Care Act.
One of the main reasons GOP lawmakers had given in their quest to overturn Obamacare was that they want to lower premiums for people who buy individual health insurance policies, particularly constituents who get no help from the law's tax credits. Some states are facing a second year of double-digit hikes.
http://www.msn.com/en-us/news/politics/penalty-for-refusing-to-get-health-insurance-remains-intact/ar-AAoVQGN?li=BBnb7Kz&ocid=UE12DHP
Cryin' Chuck Praises Liar John McCain for Speaking "Truth to Power" and Sticking Americans with O-Care
Senator McCain ran on repealing Obamacare.
He is a liar.
Senator McCain has cancer.
He was given a hero's welcome when he returned.

NOW YOU KNOW WHY THE DEMOCRATS WERE APPLAUDING HIM
John McCain does not have Obamacare.
He has a special exemption for Senators and lawmakers from Obamacare.
He does not have to worry about the Arizona premiums which have doubled since Obamacare was implemented.
Last night Senator McCain, 48 Democrats and two fellow Republicans killed Obamacare repeal.
On Friday Cryin' Chuck Schumer praised John McCain for sticking the American people with Obamacare.
It was a fitting ending to a treasonous career.

Schumer: McCain Ranks as Great as Ted Kennedy

Senate Minority Leader Chuck Schumer (D-N.Y.) today declared Sen. John McCain (R-Ariz.) to have joined the ranks of late Sen. Ted Kennedy (D-Mass.) when it comes to greatness in Congress.
"And the credit goes to a lot of people, but at the top of the list are the three who showed amazing courage to resist the pressure and do what's good for the country. John McCain at the top of the list," Schumer, who hugged McCain after the vote, said. "He and I have been friends for a very long time, ever since the Gang of Eight which we put together.
https://pjmedia.com/news-and-politics/2017/07/28/schumer-mccain-ranks-as-great-as-ted-kennedy/
GUESS WHO HE MET WITH JUST BEFORE THE VOTE:

WANNA SEE McCAIN'S REAL BOSS?