I haven't watched an episode of Law & Order SVU in years. While channel surfing last night, I came across it last night for just about two minutes. The episode was called "Fake News." They were confronting a blogger who said one man's voice is as powerful as anybody else's. They started to claim yeah, but the mainstream media tell the truth. Then I remembered why I quit watching this show. Every damn week was another example of bashing republicans and our values. [CtH: Ditto me.]
They would rather turn in their American Express gold cards than give Trump credit for anything. This is the same bunch that had to twist the truth beyond recognition by completely ignoring the facts about what a dickhead Obama was.
THEY WON'T BOTHER MENTIONING STUFF LIKE THIS:
Foxconn to build $10B plant in Wisconsin employing up to 13,000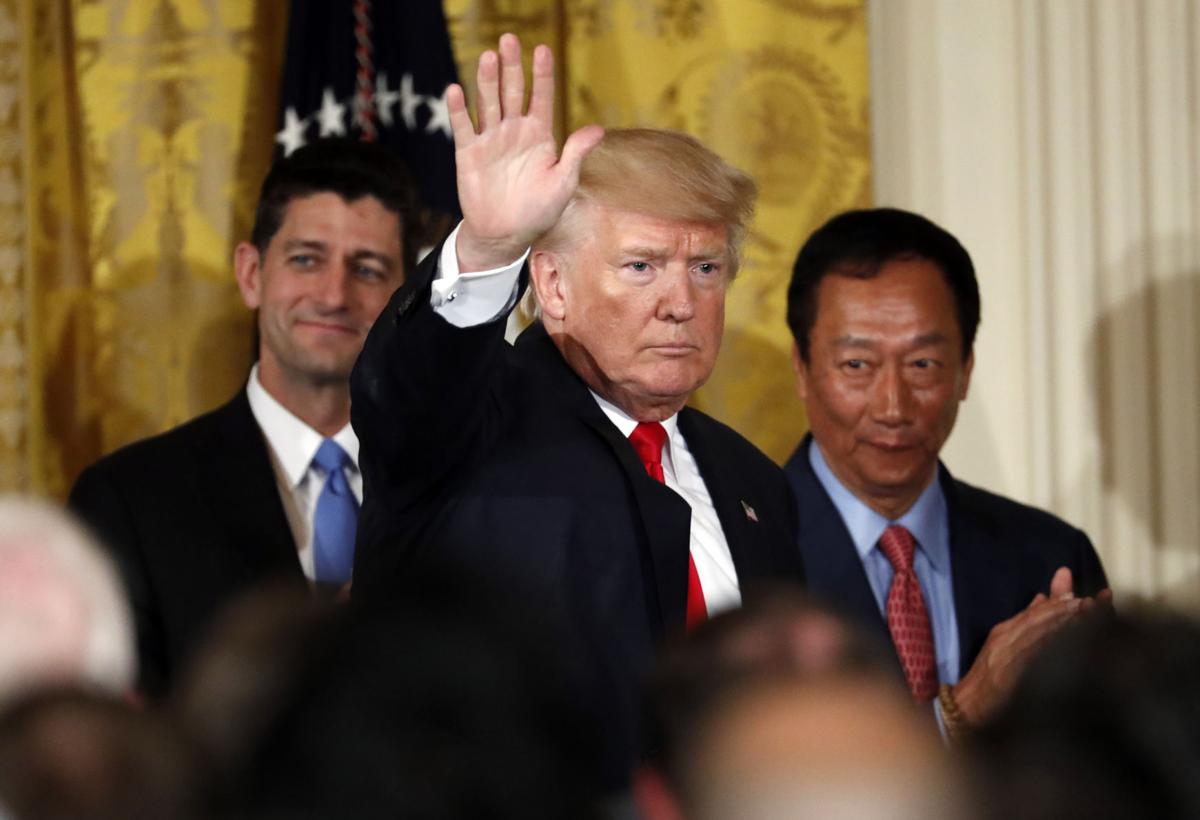 In what's being called the largest economic development project in state history, Taiwanese electronics giant Foxconn plans to build a $10 billion plant in Wisconsin that would create liquid-crystal display panels and employ as many as 13,000 people.
The planned Wisconsin plant is expected to open in 2020 and be part of a 20 million-square-foot campus on at least 1,000 acres — a location Gov. Scott Walker has dubbed "Wisconn Valley."
The state would offer $3 billion in economic incentives, Walker said.
http://host.madison.com/wsj/news/local/govt-and-politics/foxconn-to-build-b-plant-in-wisconsin-employing-thousands/article_27455fff-a812-5cb8-8e4f-42064c944c82.html
WINNING! Walmart Unveils Manufacturing Plan to Create 1.5 MILLION New AMERICAN Jobs
While the media is obsessing over President Trump's tweets and so-called Russia collusion, the U.S. economy is growing stronger and stronger. Today, Walmart announced it is aiming to create a whopping 1.5 million manufacturing jobs in the United States.


Walmart Inc. (WMT) met with government and business leaders in Washington on Wednesday to unveil a plan to spur growth in domestic manufacturing efforts that company executives say will create an estimated 1.5 million new jobs in the United States.
The meeting included a discussion with key individuals on both sides of the aisle about the biggest challenges the U.S. manufacturing sector currently faces. Using an analysis by the Boston Consulting Group and Walmart sourcing data, the company crafted a 10-point plan to "recapture" an estimated $300 billion in imported consumer goods, stoking job growth in the process.
http://www.thegatewaypundit.com/2017/07/winning-walmart-unveils-manufacturing-plan-create-1-5-million-new-american-jobs/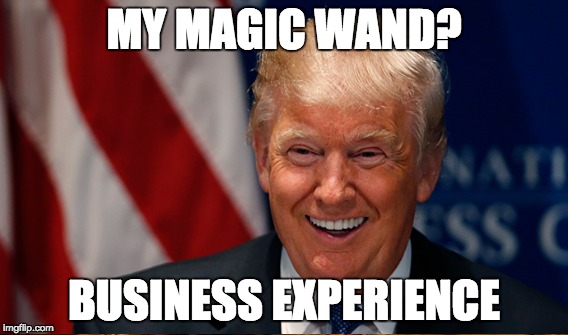 Amazon seeks to fill 50,000 warehouse jobs, including hundreds in Kent


The e-commerce giant says next Wednesday it will welcome applicants at 10 of its warehouses, including the one in Kent, where it plans to hire hundreds. Amazon says it will make "thousands" of job offers on the spot.
The move underscores the continued rapid growth of Amazon's fulfillment operations. The company has invested billions building new facilities to catch up with increasing customer demand for the products sold on its website, and to keep its promises of ever-quicker delivery.
Amazon says that most of the of the jobs available are full time and entail picking, packing and shipping customer orders. Some 10,000 of the opportunities on offer are part-time roles at sorting centers, smaller facilities that sift through packages shipped from Amazon's warehouses and send them to local post offices.
http://www.seattletimes.com/business/amazon/amazon-seeks-to-fill-50000-warehouse-jobs-including-hundreds-in-kent/
How bad has Trump Derangement Syndrome gotten? MSNBC just reached #1 in prime time

And now, with outrage (or fauxrage in many cases) being the top menu item on the TV menu, MSNBC seems to be reaping the rewards. And if this isn't a blip on the radar, it's truly phenomenal. For the first time in the network's entire history, they finished the week number one in total viewership in prime time, not just among the cable news channels, but for all cable networks.
[CtH: This is really depressing!]
http://hotair.com/archives/2017/07/25/bad-trump-derangement-syndrome-gotten-msnbc-just-reached-1-prime-time/
SCREAMING FAR LEFT PROTEST MOB Disrupts US Senate Vote on Obamacare


When the vote was announced far left protesters began screaming loudly, "Kill the Bill, Don't Kill Us!"  It took the Sergeant of Arms and federal officers SEVERAL MINUTES to remove the far left mob.  This was unprecedented.
A long history of violence among U.S. liberals

Recently on HBO's Real Time, Bill Maher had this to say about the attack on Republican legislators: "We would never really think this would happen on the left. We think of the right as the people who pick up guns and do crazy things like this."
And that's just what they think. Liberals are peaceful and conservatives are violent. Even those who take pride in their political incorrectness repeat it. But you don't have to be an American historian to know how little it holds up to the facts.
http://www.philly.com/philly/opinion/commentary/a-long-history-of-violence-among-u-s-liberals-20170725.html
Trump Mocks 'Young' Protester: 'Going Home To Mommy'
During Trump's remarks at the Ohio rally — a state he won during the election — a protester stood up in the crowd with a large Soviet flag, and the crowd began pointing to the protester.
"If you don't point no one's gonna even know he's here," Trump mocked. "Weak voice. Weak voice."
An attendee behind the protester ripped the flag out of his hands and the protester was dragged out of the event by police.
"Boy, he's a young one, he's going back home to mommy," Trump said as the crowd cheered and laughed. "Boy, he's in trouble. He's in trouble."
http://dailycaller.com/2017/07/25/trump-mocks-young-protester-going-home-to-mommy-video/