Granny always said, "If you ain't the lead dog, the view never changes much." So it is with the daily machinations in the nation's capital. Haters gonna hate, cowards gonna cower. Republicans squeal about wanting to change things, then when they're given the power they suddenly revert to the imposters they've always been. Their first, last, and only priority is getting re-elected to their soft, extremely well-paying careers colluding with their faux enemies to maintain the power to run peoples' lives.
Trump is demanding the GOP senators cast a vote on healthcare. John McCain is getting off his sickbed to return to cast a vote (and get a lot of media attention,no doubt).
When you look at things through a non-partisan lens, Trump has never stated a firm position on much of anything. We don't know where he stands on healthcare, immigration, and tax cuts. He'll sign anything the Senate sends him. Trouble is, the media is engaging in a colossal smear operation to keep him distracted from doing much, since he can't resist returning snark for snark.
Dem Rep. Jerrold Nadler Compares Trump's Attacks On The Media To Nazi Germany

https://townhall.com/tipsheet/guybenson/2017/07/24/revealed-vast-majority-of-cbos-lost-coverage-projections-come-from-repeal-of-individual-mandate-n2358719
SPEAKING OF SCHMUCKIE:
Schumer: Democrats have been too namby-pamby, single-payer health care is on the table

Schumer takes shot at Clinton: Our biggest mistake in 2016 was not telling people what we stood for

PEOPLE KNEW FULL WELL WHAT YOU STOOD FOR, ASSHOLE… THAT'S WHY YOU LOST
Al Franken reveals fear of Kid Rock running against Debbie Stabenow
As a celebrity who used his national fame and home state ties to gain a Senate seat, Franken was in no position to denounce celebrity candidates. I found it highly entertaining to watch his face reveal how worried he actually is as his mind formed the words to glide through the answer without incident.
It will require less than a minute and a half of your time to watch and judge for yourself how worried the Dems really are.
BE EVER MINDFUL THIS DICKHEAD LITERALLY STOLE HIS SEAT WITH FRAUDULENT VOTES FOUND IN A CAR TRUNK…. AND HE GOT RE-ELECTED…. BY THE STATE THAT VOTED JESSE "THE BODY" VENTURA GOVERNOR

http://www.americanthinker.com/blog/2017/07/al_franken_reveals_fear_of_kid_rock_running_against_debbie_stabenow.html#ixzz4nqyIFvLD
Washington is 'much worse than anyone ever thought': Trump
"Drain the Swamp should be changed to Drain the Sewer – it's actually much worse than anyone ever thought, and it begins with the Fake News!" the president tweeted.
"After 1 year of investigation with Zero evidence being found, Chuck Schumer just stated that 'Democrats should blame ourselves, not Russia,'" he added in a separate tweet.
http://nypost.com/2017/07/24/washington-is-much-worse-than-anyone-ever-thought-trump/
Democrats New Slogan Spells Out – Better Social Justice Warriors
"Better skills, better jobs, better wages"–
Democrats are unveiling the new slogan this afternoon. They have no history of creating better wages or better jobs but they are going to run with this slogan anyway.
After all, this is the same group that works to destroy coal, oil, gas and energy jobs in America.

http://www.thegatewaypundit.com/2017/07/democrats-new-slogan-spells-better-social-justice-warriors/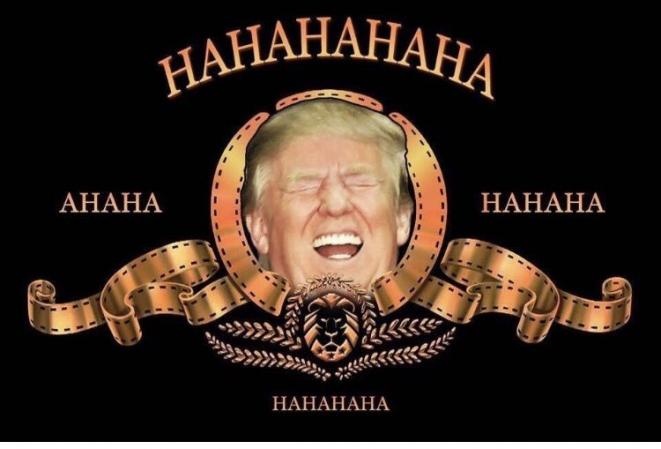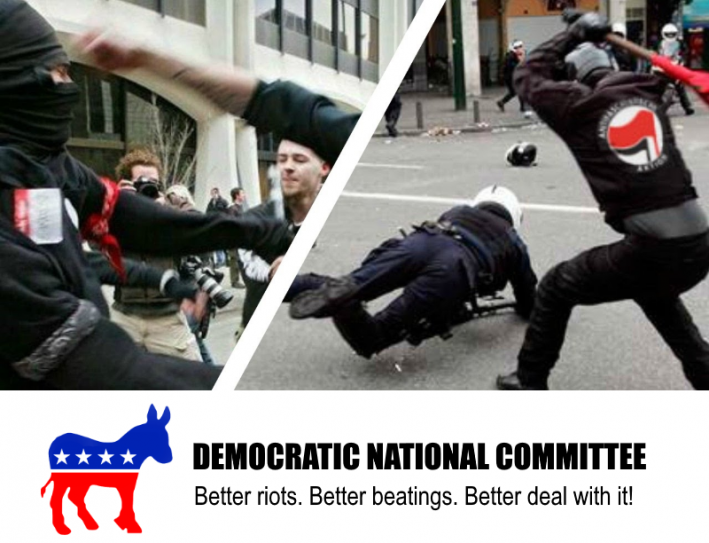 GOP PAC Ad Slams 'Leaderless' And 'Messageless' Dems
One day after the Democratic Party unveiled its "A Better Deal" campaign, a GOP PAC is pointing out the lack of leadership among Democrats.
America Rising PAC released a new video Tuesday morning that shows even Democratic senators and congressmen can't point to a leader of their party or identify their core message.

http://dailycaller.com/2017/07/25/gop-pac-ad-slams-leaderless-and-messageless-dems-video/
Resistance