The extremists from PETA are a special bunch, as naive as they are deranged. They live in a dream world where vegetables feel pain and meat should magically appear, already packaged with no harm done to animals. Just once I wish I could run into some of these ninnies.
The Truth Behind Milk: It's Not Food It's Violence

THESE IDIOTS THINK COWS ARE KILLED FOR THEIR MILK. AS ONE WHO LIVED ON A FARM, I CAN TELL YOU CATTLE ARE NOT "RAPED FOR THEIR MILK," NOR IS ARTIFICIAL INSEMINATION RAPE. THEIR YOUNG ARE TAKEN AWAY FROM THEM AT BIRTH SO THEY CAN PRODUCE MILK THROUGH POST-PARTUM LACTATION. BEEN DOING IT FOR MILLENNIA.
It's not Food, It's Violence

THIS NITWIT IS PROTESTING HOW FOOD IS PRODUCED. SHE LOOKS LIKE SHE ENJOYS THE END RESULT QUITE A BIT.
Most Insane Liberal Ever? Man Yells at Fishermen, Claims Fish Have Same Abilities as Human Children
In a bizarre viral video, an "animal rights activist" in St. Petersburg, Florida, harassed two men fishing and threw their catch back into the water.
"You guys just gonna let this fish die like this? What if this was a human child?" shouted an unidentified man from the group 'Direct Action Everywhere Pinellas'. "They have the same abilities and emotions as a human child! That's fact sir. That's facts from science sir! I'm not harassing you, you're harassing this fish sir!"
The activists brought a 9-year-old boy to first confront the men fishing. The boy asked "Did you know fish feel pain?"

FOR THOSE UNFAMILIAR, THE FISH THEY CAUGHT IS A TILAPIA. THEY ARE DELICIOUS. THEY WERE NOT IN A FISHING BOAT, WHICH OFTEN HAS AN AERATED LIVEWELL TO KEEP FISH ALIVE UNTIL THEY ARE RELEASED OR TAKEN OUT TO BE CLEANED AND EATEN, SINCE JESUS FED THE MULTITUDES WITH TWO OF THEM, ALONG WITH 5 LOAVES.
OUR TRIP TO LAKE GENEVA, WISCONSIN LAST WEEK PRODUCED A MIXED BAG OF BLUEGILLS, PUMPKINSEEDS, ROCK BASS, AND A SMALLMOUTH BASS AND A LARGEMOUTH, WHICH MOST CONSIDER SPORT FISH AND GENERALLY RELEASE UNHARMED. NO, THE HOOK DOESN'T HURT AS LONG AS THEY ARE HOOKED IN THE LIP.
THESE ARE BLUEGILLS… THEY ARE ABUNDANT AND REPRODUCE RAPIDLY. IF THE POPULATION IS NOT CONTROLLED THEY OVERPOPULATE AND THEY END UP STUNTED.
WE EAT THESE:

THIS IS A SMALLMOUTH
WE DON'T EAT THESE:

WE DON'T KEEP LARGEMOUTH BASS EITHER

There is an old saying: "Give a man a fish, feed him for a day; teach a man to fish, and you can be rid of him every weekend."
The toll humans take on fish population pales in comparison to the way nature propagates the species.
Muskie(Muskellunge) are at the top of the freshwater food chain.
They have no natural enemies except man. They are extremely hard to catch and are known as "the fish of 10,000 casts".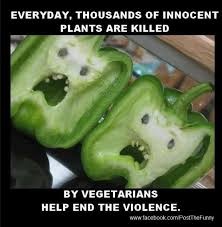 WaPo: Polar Bears 'Hurt By Climate Change' Could Develop A Taste For Human Flesh

I GUESS I BETTER GET A HIGH POWERED RIFLE WITH A 20 POWER SCOPE AND 20 ROUNDMAGAZINE, JUST IN CASE A POLAR BEAR ENDS UP IN MY BACK YARD IN ILLINOIS, LOOKING TO EAT ME.
"Polar bears hurt by climate change are more likely to turn to a new food source — humans" is the rather chilling headline WaPo went with in its article, published Thursday. The Post reported that with higher temperatures, "the more likely polar bears are to interact with humans — and possibly attack and eat them."
http://dailycaller.com/2017/07/14/wapo-polar-bears-hurt-by-climate-change-could-develop-a-taste-for-human-flesh/
FOR MY BUDDY BLUEBIRD AND ALL OTHER CAT LOVERS
15 Reasons: Why Cats Are The Worst

THIS WAS JUST POSTED TODAY
Union Files Grievance Over Goats Mowing On Western Michigan's Campus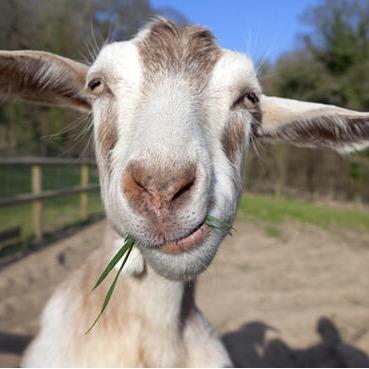 New, hungry workers on Western Michigan University's campus have drawn a union grievance.
After a half-acre trial run in 2016, Western Michigan University hired a team of goats this summer to clear 15 woodland acres on campus.
Goats consume three to five pounds of vegetation per day, according to rental company Munchers on Hooves LLC, and they leave behind natural fertilizer.
http://www.mlive.com/news/kalamazoo/index.ssf/2017/07/goats_mowing_on_western_michig.html