After a much-needed weekend respite we're back, slaving over a hot keyboard. As Sgt. Joe Friday once said of being an LA cop: 'It's an endless, glamor-less, thankless job that's gotta be done.'
Friday was spent on beautiful Lake Geneva with a good friend. Got lots of fish and too much sun. Saturday I had a tire go flat while I was delivering papers. Fortunately, I made it home and Miss Isabel's dad is a mechanic who came over and fixed it.
Saturday night we enjoyed chicken and mashed taters with genuine chicken gravy and fresh green beans with our best friends. Yesterday RJ played his last regular season baseball game. He's already practicing for Freshman football and DW's son came by with pizza last night.
I glanced at the news infrequently, as nothing ever changes much. My queue runneth over with news tidbits and I'll try to cover some of the more notable things.
First, the G20 summit went as most people expected. One news reader on the radio said it was more like "the G 19 and Donald Trump." It doesn't take a genius to assume the sworn enemies of truth, the American media, will savage Trump from pillar to post no matter what he does.
FROM THE NEW YORK SLIMES:
At G-20, world aligns against Trump policies ranging from free trade to climate change


THE UNITED STATES REFUSED TO PLAY ALONG WITH THE CLIMATE CHANGE HOAX AND SURRENDER BILLIONS OF DOLLARS TO THESE POMPOUS PRICKS.
The tensions were a measure of Trump's sharp break with previous U.S. policies. They were also a warning signal of Washington's diminished clout, as the leaders of the other 19 nations gathered in Hamburg mulled whether to fix their signatures to statements that would exclude Trump or to find some sort of compromise. Two European officials said they were leaning toward a united front against Washington.
http://www.msn.com/en-us/news/world/at-g-20-world-aligns-against-trump-policies-ranging-from-free-trade-to-climate-change/ar-BBDWy80?li=BBnb7Kz&ocid=UE12DHP
[CtH:  Angela Merkel looks like she dressed in the dark.]
TRUMP KILLED IT at G20 — But You Wouldn't Know it Unless You Read the Foreign Press.
The New York Times headline made it look like Trump had a bad week.

You have to go to foreign press to learn Trump kicked ass at #G20!  Got what he wanted for America!  Left H8S that!


President Trump won on climate and trade and energy production.
http://www.thegatewaypundit.com/2017/07/trump-killed-g20-wouldnt-know-unless-read-foreign-press/
Trump shuns G20 lapel pin worn by other leaders, struts US flag instead
AS SOON AS THIS HAPPENED THE MEDIA WHORES WERE SCREAMING: OBAMA DID IT FIRST!!
(For the record, former President Barack Obama wore an American flag pin to the G20 summit in 2016.)


The G20 motto reads, "Our task is to shape the interconnected world."
Chancellor Angela Merkel of Germany took issue with Trump walking away from the Paris accord on climate change.
http://www.bizpacreview.com/2017/07/09/trump-shuns-g20-lapel-pin-worn-leaders-struts-us-flag-instead-heres-thanks-hes-getting-511769
LIBERALS COME UNGLUED After Ivanka Briefly Sits in For Her Father at G20 Session
Ivanka Trump briefly filled in for her father at a G20 session and the liberals are throwing a tantrum.  This practice is common among leaders at the G20 but it didn't matter to liberal pundits.


"Ivanka was sitting in the back and then briefly joined the main table when the president had to step out and the president of the World Bank started talking as the topic involved areas such as African development, areas that will benefit from the facility just announced by the World Bank," the official said.
Brian Fallon, a CNN political commentator and former spokesman for Hillary Clinton's presidential campaign, responded to the news with a tweet: "I'm sure Republicans would have taken it in stride if Chelsea Clinton was deputized to perform head of state duties," he wrote.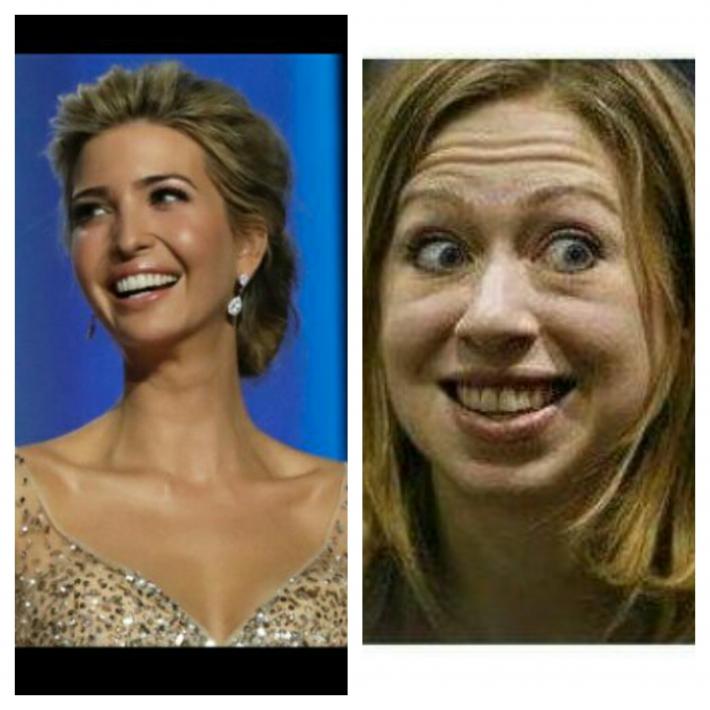 Barack Hussein Obama was the first president to take the chairmanship of the U.N. Security Council which many argued is a violation of section 9 of the Constitution yet the media cheered him on as 'King of the world'.
The liberals also insulted Ivanka Trump by saying she's only a shoe designer or a handbag designer so she has no business being there.

IVANKA: You ceded your nation to fascist thugs and told German women they should stay home if they didn't want to get raped.
http://www.thegatewaypundit.com/2017/07/liberals-come-unhinged-ivanka-briefly-sits-father-g20-session/
Trump defends the West — and the Left screams foul

Imagine that President Trump gave a speech praising a strong Europe.
Imagine that he called forthrightly on Russia to stop its aggression in Ukraine and join the community of responsible nations.
Imagine that he embraced the mutual-defense commitment, so-called Article 5, of NATO.
He said that large economies and fearsome weapons aren't enough for our survival; we need "strong families and strong values," and "bonds of history, culture and memory."
It argued that we must demonstrate civilizational self-confidence, the will to defend our values.
Finally, it unapologetically invoked "the West," which, Trump noted, writes symphonies, rewards brilliance, values freedom and human dignity and has created a truly great community of nations.
All of this strikes the ears of Trump's progressive critics the wrong way. They believe that nations are best constrained by multinational or supra-national institutions like the EU. They think that all the non-material things that lend our lives meaning — God, family, national loyalty — are atavistic, overrated or best not spoken of too much.
http://nypost.com/2017/07/07/trump-defends-the-west-and-the-left-screams-foul/
CNN Reporter Says Trump Address In Poland Was A "White America" Speech
Because OF COURSE, all those Republicans of Color are just a bunch of stinkin' race traitors!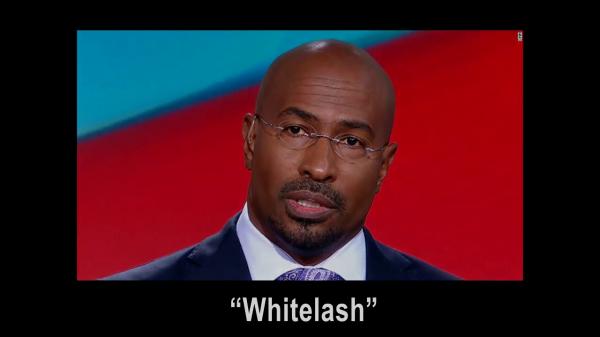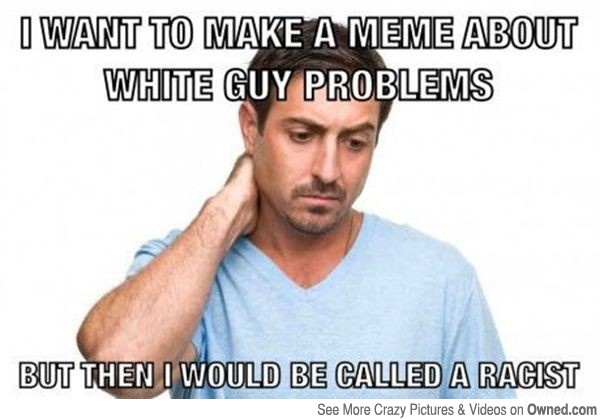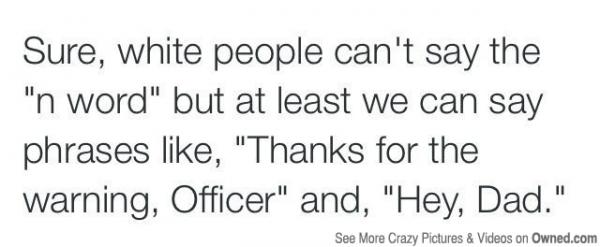 The G19 got schooled.

Hamburg (AFP) – US President Donald Trump won key concessions on climate and trade Saturday from world leaders at the most fractious G20 summit to date, in exchange for preserving the unity of the club of major industrialised and emerging economies.
In a final statement agreed by all 20 economies, 19 members including Russia, China and the European Union acknowledged Trump's decision to go his own way on taking the US out of the 2015 Paris climate accord.
https://www.weaselzippers.us/347840-trump-wins-key-climate-trade-concessions-at-stormy-g20/