During the Obama years we were represented by a Muslim who constantly denigrated our way of life and seemed embarrassed to have to speak for the nation of racists he had taken command of.  The media fawned over the guy; the other real dictators in the world knew he was a worthless chump who could be taken for billions of taxpayer dollars. There was nothing we could do but cringe as this hapless clown made a fool of himself spouting empty words that nobody believed.
What a difference a year makes. President Trump and his stunning First Lady made a stop in Poland this morning on the way to Germany, fast becoming Muslim Merryland, thanks to Angela Merkel. The media sneered, still suffering butthurt from having outed a 15-year-old who made a video they didn't like and having it blow up in their faces. As I watched it live this morning (about 4:00 a.m.), I thought about how fortunate we are, in this time when the murderous munchkin in North Korea is threatening a nuclear strike, that we have a leader with the balls to face him with the power to annihilate the country in a matter of minutes.
There are a few salient points he made in his speech, which I have tried to condense her, without much luck.  As always, I try to make the best use of your time by being brief.

Trump calls Poland exemplary ally against Russian 'destabilizing behavior'
"We've discussed our mutual commitment to safeguarding the values at the heart of our alliance: freedom, sovereignty and the rule of law," he said in a joint press conference after meeting Polish President Andrzej Duda. "We are working with Poland in response to Russia's actions and destabilizing behavior. And we are grateful for the example Poland has set … by being one of the few nations that actually meets its (NATO's) financial obligations."
http://www.msn.com/en-us/news/world/in-poland-trump-calls-out-russias-destabilizing-behavior/ar-BBDPugd?ocid=UE12DHP

Trump warns North Korea of 'severe' consequences
The president said he has a range of options on how to deal with North Korean President Kim Jong Un but would rather not make them public.
"But I have some pretty severe things that we're thinking about," Trump said during a joint press conference Thursday with Polish President Andrzej Duda.
http://nypost.com/2017/07/06/trump-considering-some-pretty-severe-things-in-response-to-north-korea-missile-launch/
Trump on North Korea: Have severe things we're thinking about


Trump swipes at EU: USA has made 'most terrible' deals in history & warns 'IT WILL CHANGE'
He said: "We look forward to making the economic ties between United States and Poland stronger through our trading relationship – a balanced and reciprocal one.
"We want a reciprocal relationship. we don't have too many of them.
"I have said before, the US has made some of the worst trade deals ever in history.
"That's gonna change, that's gonna change."
http://www.express.co.uk/news/world/825410/Donald-Trump-US-trade-deals-most-terrible-in-history-economy-globalisation-Poland
Trump Renews Pledges in Warsaw After Obama's Broken Promises to Prague
Trump's affirmation of U.S. ties to the young democracies of Eastern Europe aims to restore relationships damaged by President Barack Obama, who spoke to the Czech people in Prague in 2009, only to turn his back on them — and on Poland — by abandoning missile defense later that year.
It is important to remember just how profound President Obama's betrayal was. He promised the people of Prague:
So let me be clear: Iran's nuclear and ballistic missile activity poses a real threat, not just to the United States, but to Iran's neighbors and our allies. The Czech Republic and Poland have been courageous in agreeing to host a defense against these missiles. As long as the threat from Iran persists, we will go forward with a missile defense system that is cost-effective and proven.
Obama did exactly the reverse of what he said he would do: he abandoned missile defense in Europe long before he reached a deal with Iran. That decision set the stage for an Iran deal that was considerably weaker than promised.
Worse, Obama informed the Czech prime minister of his decision on missile defense after midnight, and told the Polish prime minister on September 17, 2009, which was the 70th anniversary of the Nazi invasion of Poland.
http://www.breitbart.com/big-government/2017/07/06/trump-warsaw-poland-obama-prague-promises/

Trump in Poland: 'The West Will Never, Ever be Broken'
"Just as Poland cannot be broken, I declare today for the world to hear that the West will never, ever be broken," Trump said. "Our values will prevail, our people will thrive and our civilization will triumph."
"In the Polish people, we see the soul of Europe — your nation is great because your spirit is great and your spirit is strong," Trump said, calling Poland the "geographic heart of Europe."
http://legalinsurrection.com/2017/07/trump-in-poland-the-west-will-never-ever-be-broken/
CtH: We hosted a Polish exchange student many years ago. She now has a Ph.D. in Economics and we are Facebook friends.  When I posted this on my Timeline, she responded, "It was a GREAT speech."
President Trump Salutes People of Poland: "One Million Poles Sang Three Simple Words 'We Want God!'"
And when the day came on June 2nd, 1979, and 1 million Poles gathered around victory square for their very first mass with their Polish pope, that day every communist in Warsaw must have known that their oppressive system which soon come crashing down. (Applause) They must have known it at the exact moment during Pope John Paul II's sermon when a million Polish men, women, and children, suddenly raised their voices in the single prayer. A million Polish people did not ask for wealth. They did not ask for privilege. Instead, 1 million Poles saying three simple words: 'We want God.'"
http://www.thegatewaypundit.com/2017/07/president-trump-salutes-people-poland-one-million-poles-sang-want-god-video/
HAH! Poles SHUT DOWN NBC Hack After She Tries to Sneak in Third Question
When NBC White House Correspondent Hallie Jackson tried to pin President Trump down on the reported Russian hacks during the election, he wouldn't bite. She tried to slip in a third question on Obama, so the Poles stepped in:
"Dear Lady… it was two questions. Thank you very much. "
And with that President Trump and President Duda left the stage.
Hah-Hah!
http://www.thegatewaypundit.com/2017/07/hah-nbc-hack-shut-poland-trying-get-third-question-trump-dear-lady/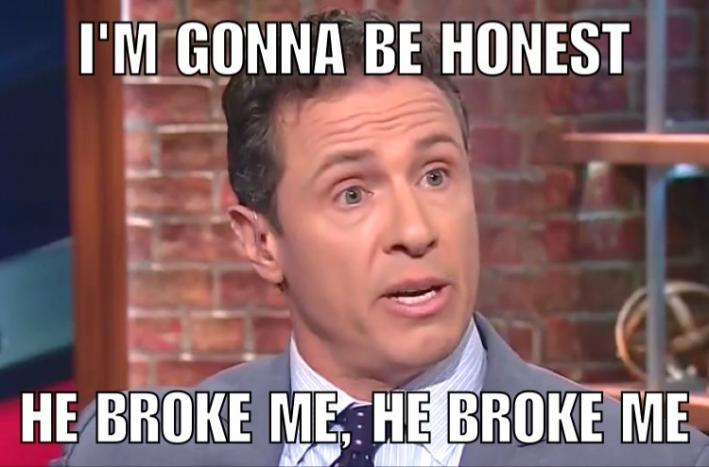 Trump Says Countries Other Than Russia Could Have Interfered in Election, Rips Obama's Response