In case you haven't heard yet,CNN,the 'most trusted name in news' was so incensed by the trump bodyslam video they found the Reddit user claiming responsibility for it and threatened to out him if he didn't apologize.It took less than 24 hours.Consider:they've searched desperately for 8 months for any kind of evidence of collusion between Trump and Russia…nothing.Still,Obama hack Robert Meuller has assembled an all star team of political assassins to find anything to charge him with.
CNN Hunts Down Guy Who Made Trump Slamming CNN Logo GIF, Gets Him To Apologize Or Be Doxxed
2 minute rant – CNN Threatens to Dox a private citizen and the internet is furious – #CNNBlackmail

How CNN found the Reddit user behind the Trump wrestling GIF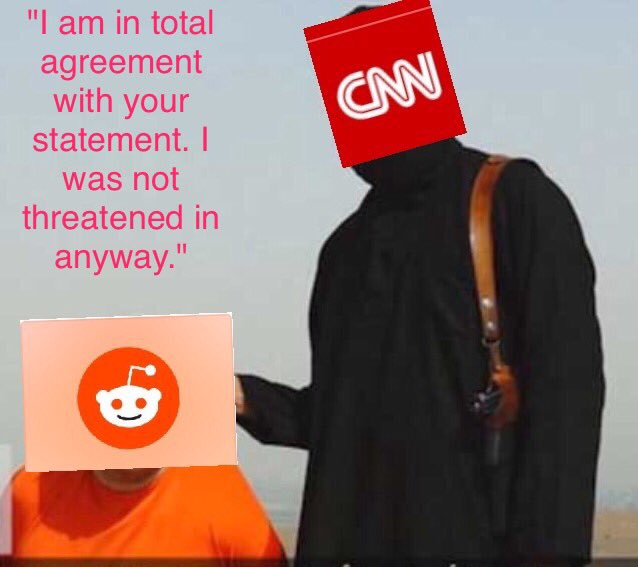 The apology came after CNN's KFile identified the man behind "HanA**holeSolo." Using identifying information that "HanA**holeSolo" posted on Reddit, KFile was able to determine key biographical details, to find the man's name using a Facebook search and ultimately corroborate details he had made available on Reddit.
On Monday, KFile attempted to contact the man by email and phone but he did not respond. On Tuesday, "HanA**holeSolo" posted his apology on the subreddit /The_Donald and deleted all of his other posts.
http://www.cnn.com/2017/07/04/politics/kfile-reddit-user-trump-tweet/index.html
How CNN threatened to dox the WWE Trump meme creator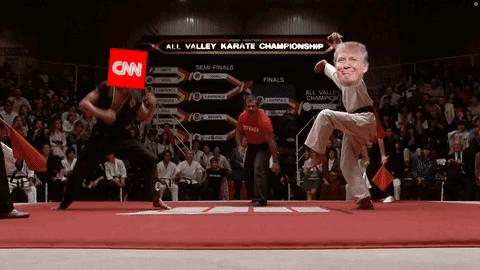 CNN Blackmails Source of Donald Trump Wrestling Video


CNN is not publishing "HanA**holeSolo's" name because he is a private citizen who has issued an extensive statement of apology, showed his remorse by saying he has taken down all his offending posts, and because he said he is not going to repeat this ugly behavior on social media again. In addition, he said his statement could serve as an example to others not to do the same.
CNN reserves the right to publish his identity should any of that change.
Critics pounced on CNN's decision: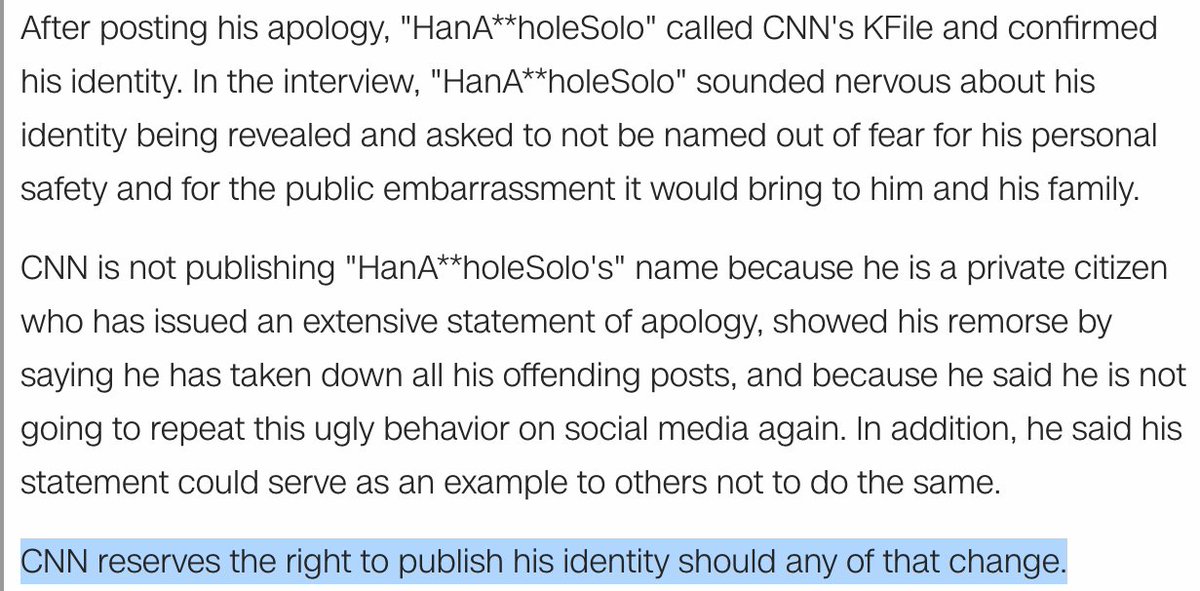 http://www.breitbart.com/big-journalism/2017/07/04/cnn-blackmails-source-donald-trump-wrestling-video/