The difference between humans and wild animals is the capacity for reasoned thought. Apparently the left has largely lost that ability. The dichotomy between political parties today could not be more stark. I work with a piece of human sludge, a high school dropout. He's rude, loud, pushy, and cannot finish a sentence without dropping the "F" bomb at least once. He makes sure everyone knows what he's thinking and doesn't want to hear what anyone else thinks. Fittingly he came in today and was not unhappy with yesterday's attempted assassination. "F*** the republicans!"
This is the enemy we face. It is no longer possible to have a differing opinion from these domestic terrorists without personal risk. It is not beyond the realm of possibility that those of us who are the constant victims of the socialist assaults from all quarters will one day rise up and say "enough is enough." There are 66 million people who voted for Trump who watch what transpires every day and are willing to fight back. Until then the wild animals will seek out the weak to prey on, egged on by a complicit media who profit from the Soros-funded chaos.
Wash Times: First Shots Of Second American Civil War Have Been Fired
Since the election of 2016, the left has gone crazy. Their version of the Tea Party is called "Resistance" and the spearhead of that is a loosely formed terrorist group called "Antifa." Antifa is short for Anti-Fascist. The irony of their name is not lost on those who actually know history, as their tactics are straight from the fascist playbook.
In the last few months, these groups have repeatedly disrupted peaceful pro-Trump rallies. They have called for and used violence against people who support the president, disagree with them and even against members of the media who will report things Antifa doesn't want reported.
http://www.washingtontimes.com/news/2017/jun/14/resist-movement-violence-threaten-united-states/
BERNIE SANDERS CONDEMNED YESTERDAYS SHOOTING BY ONE OF HIS ACOLYTES. HE THINKS WE HAVE FORGOTTEN THIS.
Sanders Fundraised in 2011 by Falsely Blaming Sarah Palin for Tucson Shooting
"Congresswoman Giffords publicly expressed concerns when Sarah Palin, on her website, placed her district in the cross-hairs of a rifle—and identified her by name below the image—as an encouragement to Palin supporters to eliminate her from Congress," the Vermont senator wrote.
Sanders was hardly alone in blaming Palin at the time; the New York Times, the Atlantic, the New York Daily News, and Gawker all pointed to the map with the crosshairs.
http://freebeacon.com/politics/sanders-fundraised-2011-blaming-sarah-palin-tucson-shooting/
Unhinged Rhetoric About 'Nazis' and Trump Derangement Syndrome Lead to Bloodshed
Well, it finally happened. We've been saying for months now that the breathless false narrative created by the media about Trump supporters was going to lead unstable people to do bad things. We've seen it in Berkeley, where masked Antifa thugs attacked "Nazis" (or anyone in a Trump hat). Then there was Kathy Griffin's disgusting mock beheading of President Trump, where she put the Left's violent fantasies on display, followed up very shortly with Shakespeare in the Park featuring the stabbing assassination of Donald Trump to wild applause and standing ovations. These people are sick in the head.
https://pjmedia.com/lifestyle/2017/06/14/unhinged-rhetoric-about-nazis-and-trump-derangement-syndrome-lead-to-bloodshed/
NYT Uses GOP Shooting To Falsely Attack Sarah Palin With Debunked Conspiracy Theory
"In 2011, when Jared Lee Loughner opened fire in a supermarket parking lot, grievously wounding Representative Gabby Giffords and killing six people, including a 9-year-old girl, the link to political incitement was clear."
They added later: "Though there's no sign of incitement as direct as in the Giffords attack, liberals should of course hold themselves to the same standard of decency that they ask of the right."
http://dailycaller.com/2017/06/14/nyt-uses-gop-shooting-to-falsely-attack-sarah-palin-with-debunked-conspiracy-theory/
Republican receives threat after shooting, warning "one down, 216 to go…"

The lawmaker, Rep. Claudia Tenney, R-New York, received an email with the subject line: "One down, 216 to go…," according to a screenshot of the email provided by Tenney's office.

The body of the email read: "Do you NOT expect this? When you take away ordinary peoples very lives in order to pay off the wealthiest among us, your own lives are forfeit. Certainly, your souls and morality were lost long before. Good riddance." A threat was sent to Rep. Claudia Tenney, R-New York on June 14, 2017 after the shooting in Alexandria.
On Tenney's official Facebook page, someone recently also posted a threatening comment aimed at her son, an active duty U.S. Marine currently deployed to the Middle East. The Memorial Day post said, "Waiting on your son to come back bagged," according to a screenshot provided by Tenney's office.
http://www.msn.com/en-us/news/us/republican-receives-threat-after-shooting-warning-one-down-216-to-go/ar-BBCGnte?li=BBmkt5R&ocid=spartanntp
So Much for Civility: Matthews Smears Trump and 'Weaselly' Cabinet After Shooting
"Good evening. I'm Chris Matthews in Washington. Donald Trump and his ties with Moscow remain the big story here even on a day struck by violence," he announced as he started his show.
Matthews was quite giddy as he read from a Washington Post article that claimed an anonymous source told them that Special Counsel Robert Mueller was now investigating Trump for obstruction of Justice. He then demonstrated how amazingly tone deaf he was by callously declaring that Mueller had Trump "in the crosshairs."
A few minutes later, Mathews went on a diatribe about how much the President was used to controlling everything in his life, including poking at Trump's marriage:
MATTHEWS: And they're not weasels, these guys. These are men—particularly they are men in this case who have proud careers behind them, and they'd like to have proud legacies. They're not like the weaselly people running around that table with him in that cabinet room the other day.
http://www.newsbusters.org/blogs/nb/nicholas-fondacaro/2017/06/14/so-much-civility-matthews-smears-trump-and-weaselly-cabinet
HE RESERVES HIS SYMPATHY FOR THE CRIMINAL
Flashback: Loretta Lynch Calls For 'Blood and Death' in the Streets
As TGP reported back in March, former US Attorney General Loretta Lynch released a disturbing video calling for marching, blood and even death.
Lynch worked for President Obama and is most known for not investigating the Clinton Foundation and for meeting former President Bill Clinton on an airport tarmac in June 2016 while his wife, Hillary Clinton, was being investigated for illegal email abuses while she was Obama's Secretary of State
http://www.thegatewaypundit.com/2017/06/flashback-loretta-lynch-calls-blood-death-streets-video/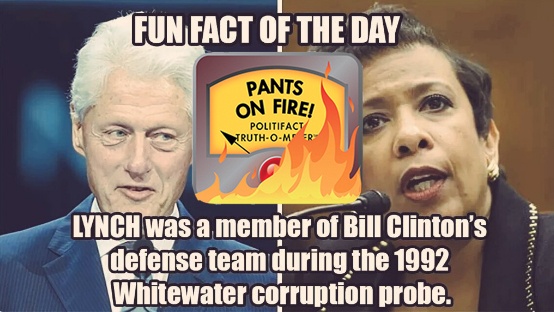 HuffPo Pulls Article Calling For 'Ultimate Punishment' Of Trump
Fuller's piece contained rhetoric and imagery that seems tasteless, particularly after Wednesday's events. Fuller boldly declares in the title that "Trump must be prosecuted — if convicted in a court of law — executed." Fuller doesn't stop there, however, as he insists that "impeachment isn't enough" to "drain the swamp," and to do so means doling out the "ultimate punishment [execution]" in order to fully restore the moral compass of the U.S.
http://dailycaller.com/2017/06/14/huffpo-pulls-article-calling-for-ultimate-punishment-of-trump/
Huffington Post Contributor: What's Worse? Cancelling Obamacare Or Shooting A Racist Lawmaker In The Hip? 
Vice Chair Of Democratic Socialists On Today's Shooting: Are We Obliged To Comment On This?
Requisite, inaccurate gun control pitch: