Unless you've been in Siberia and just got back this morning, you're aware that the Jim Comey Show is on today. The networks are desperate to get something, anything, on Trump. After 10 months and counting, they refuse to accept there's no "there" there. One network is pre-empting "All My Children" and the others are doing cut-ins. I remember when there were only 3 stations and Granny would be livid when they interrupted 'her stories' because the president was addressing the nation.
There are threads with the latest popping all over, so it makes no sense to post much until after all is said and done.
Here are two short clips of democrats hoping to get the goods on the president they loathe more than cancer:
Comey: No, Trump Didn't Tell Me To Stop The Investigation
WATCH: James Comey Testify Loretta Lynch Told Him To Refer To Clinton Email Probe As "Matter Not Investigation"
THE OBAMA ADMINISTRATION COMMITTED CRIMES DAILY AS PART OF NORMAL OPERATIONS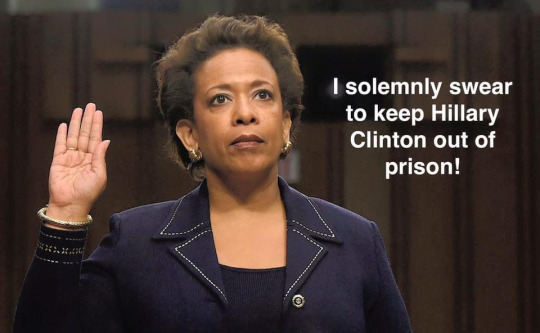 Comey Never Kept Detailed Memos on His Conversations With Obama Like He Did With Trump
Why didn't Comey document his conversations with Obama? Comey continues to prove to the public that President Trump's decision to fire him was the right thing to do.  Comey is beyond corrupt.
It's no surprise that a lawsuit was filed against Comey late Monday night by Dennis Montgomery alleging he provided overwhelming evidence to the FBI of illegal spying on Americans and they covered it up.
http://www.thegatewaypundit.com/2017/06/comey-never-kept-detailed-memos-conversations-obama-like-trump/
Comey Took Notes of Every Trump Meeting But Did Not Record Hillary's 3 Hour Interrogation
The lack of a sworn oath does not remove the possibility of criminal penalties against Clinton if she lied to the FBI, though he said he had "no basis to conclude" that she was untruthful.
"Still a crime to lie to us," Comey told the House Oversight Committee.
FBI policy is not to record interviews as part of its investigations.
Yet the revelations will nonetheless raise questions among Republicans, who have been skeptical of the FBI's investigation and have demanded to see the transcript of the former Secretary of State's interview in downtown Washington on Saturday.
http://www.thegatewaypundit.com/2017/06/comey-took-notes-every-trump-meeting-not-record-hillarys-3-hour-interrogation/
Following Comey Testimony, Trump Tells Conservatives 'We Are Under Siege'
The entrenched interests and failed bitter voices in Washington will do everything in their power to stop us from this righteous cause," Trump continued on to say. "To stop all of you. They will lie, they will obstruct, they will spread their hatred and prejudice, but we will not back down from doing what is right."
http://dailycaller.com/2017/06/08/following-comey-testimony-trump-tells-conservatives-we-are-under-siege/