In the latest assault on the President by the enemy that is sworn to destroy him, word leaked just in time for the 6:00 news that Donald Trump may have shared classified information during the latest meeting with Russian officials. In their normal style, akin to swatting flies with a bazooka, all the usual suspects have turned a leak by "unnamed sources" into yet another constitutional crisis.
From the oh-so-reliable Washington Post:
Trump revealed highly classified information to Russian foreign minister and ambassador

President Trump revealed highly classified information to the Russian foreign minister and ambassador in a White House meeting last week, according to current and former U.S. officials, who said Trump's disclosures jeopardized a critical source of intelligence on the Islamic State.
"FORMER OFFICIALS" (READ: OBAMA OPERATIVES) STILL IN GOVERNMENT
http://www.msn.com/en-us/news/politics/trump-revealed-highly-classified-information-to-russian-foreign-minister-and-ambassador/ar-BBBaWuJ?li=BBnb7Kz&ocid=UE12DHP
Are We Watching an Attempted Coup: Out in the Open and in Slow Motion?
Some in the Intelligence Community Have Turned on the WH,
Democrats and the Media Their Useful Idiots
Citing anonymous officials, the Post claims that Trump revealed to Russian Foreign Minister Sergei Lavrov and Ambassador Sergey Kislyak unspecified yet high-value information provided by a unidentified partner in the fight against the Islamic State, potentially jeopardizing operations against ISIS and compromising U.S. intelligence sources. The president reportedly revealed information surrounding an ISIS plot.
White House National Security Adviser H.R. McMaster, the only identified source in WaPo's report, denies that the president leaked information the U.S. government deemed classified. McMaster, who participated in the meeting, told the Post.

Trump Revealed Highly Classified Information To Russian Foreign Minister And Ambassador

Note the reporters were quoting "current and former [Obama] officials. Besides Trump, Lavrov and Kislyak, the only other officials present during the meeting were NSA head H.R. McMaster, Secretary of State Rex Tillerson and Deputy National Security Adviser for Strategy Dina Powell. All three have adamantly declared the story false.
FROM THE EARL:
Fakest Fake News Yet From The Washington ComPost

They open with a statement from McMasters that says 'nothing happened' other than normal routine discussion. The ComPost then swings over to a convenient ex-Obama staffer who proceeds to outline all the issues that may occur IF Trump had said anything on classified intel…and then gloms the two together as "officials" who concur. It's Bullshit. The rest is the usual WAPOO mattress stuffing of every little thing the president has done that made them cry – and the comments below are blooming with calls for the guillotine and similar liberal dreams.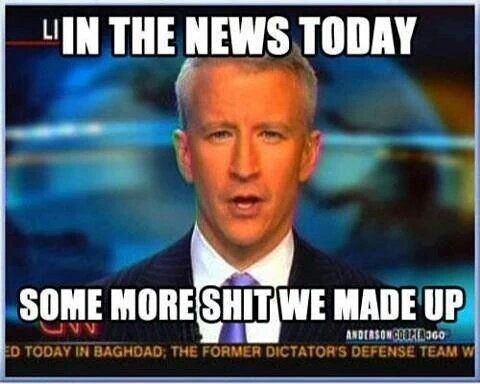 WHO THE HELL IS PAUL RYAN TO QUESTION POTUS?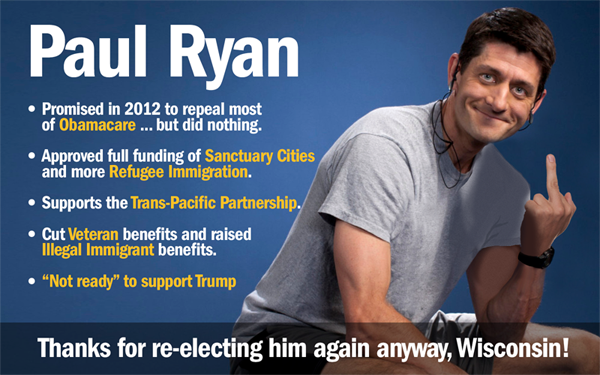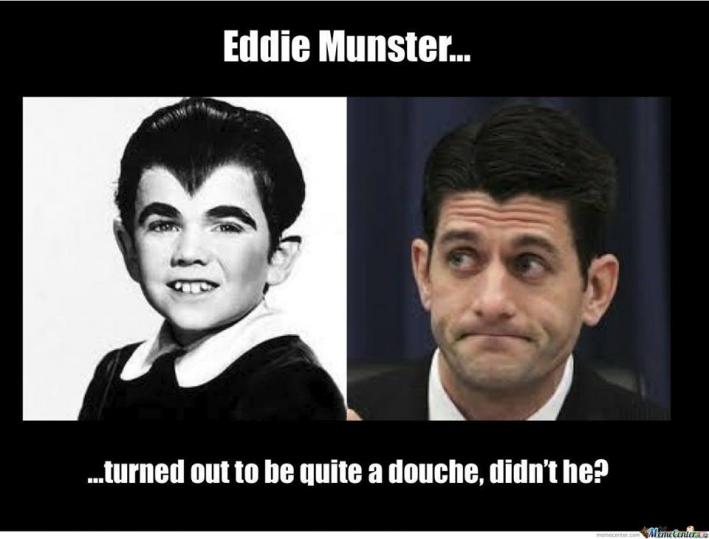 Did Washington Post Just Publish Its 4th Major #FakeNews Story in Last Week?
The Washington Post has had a very busy week. The DC paper has published screaming headline after headline that turn out to be complete trash. Even the National Enquirer would be red-faced after at this point.
It's as if the WaPo will print anything for clicks. They've become a click-bait site. What a disgrace.
Here are the four completely inaccurate reports published by the Trump-bashing Washington Post this past week:
1.) The Washington Post was completely off in their fake news reports last week Comey asking for more funds to investigate Trump before he was fired.
2.) The Washington Post was wrong about Deputy Attorney General Rosenstein threatening to resign
3.) The Washington Post claimed Sean Spicer was "hiding in the bushes."
4.) The Washington Post accuses President Trump of releasing top secret information to the Russians during his meeting in the White House last week.
http://www.thegatewaypundit.com/2017/05/washington-post-just-publish-4th-major-fakenews-story-last-week/