Following in a centuries-old tradition the French people meekly surrendered without the enemy within firing a shot. Emmanuel Macron captured 65% of the vote to defeat Marine Le Pen, the populist candidate who rejected the EU hierarchy in favor of self-rule and wanted to stop the flood of Muslim maggots that have so infested the country they will be the dominant force in short order. Macron tallied 20 million votes to LePen's 11 million, with 12 million abstaining from voting at all. If your children are studying French in school, they'd be better served learning Arabic.
Paris Main Mosque Says Macron Election Gives Hope To French Muslims

Paris' main Mosque said on Sunday that the election of centrist Emmanuel Macron as France's next president over far-right leader Marine Le Pen was a sign of reconciliation between French religions.
"It is a clear sign of hope to French Muslims that they can live in harmony and respect of French values", La Grande Mosquée de Paris said in a statement.
http://www.reuters.com/article/us-france-election-muslims-idUSKBN1830WS?il=0
Macron wins French presidency, to European allies' relief

Emmanuel Macron was elected French president on Sunday with a business-friendly vision of European integration, defeating Marine Le Pen, a far-right nationalist who threatened to take France out of the European Union.
The centrist's emphatic victory, which also smashed the dominance of France's mainstream parties, will bring huge relief to European allies who had feared another populist upheaval to follow Britain's vote to quit the EU and Donald Trump's election as U.S. president.
http://www.reuters.com/article/us-france-election-idUSKBN1840GT
With Le Pen defeat, Europe's far-right surge stalls

The anti-E.U. French leader Marine Le Pen's larger-than-expected defeat Sunday in her nation's presidential election was a crushing reality check for the far-right forces who seek to overthrow Europe: Despite the victories for Brexit and Donald Trump, they are likely to be shut out of power for years.
http://www.msn.com/en-us/news/world/with-le-pen-defeat-europe%e2%80%99s-far-right-surge-stalls/ar-BBARavg?li=BBnb7Kz&ocid=UE12DHP
DID YOU NOTICE THE COMMON DENOMINATOR THERE? EVERY NEWS OUTLET LABELED LEPEN AS "FAR-RIGHT" WHILE MACRON WAS THE CENTRIST.
The truth is Macron is nothing more than a puppet with Europe's worst enemy, Angela Merkel, leading them happily down the path to their own destruction at the hands of 7th century savages who must be amazed how easy it's been to infiltrate and normalize their murdering, raping habits.
After 6 Deadly Islamic Attacks and 130 Deaths in 3 Years – Paris Votes 90% for Macron
PARIS SEALS THEIR FATE WHILE THE REST OF THE COUNTRY CRINGES. LIKE 90% OF CHICAGO GOING DEMOCRAT AND EVERY OTHER COUNTY IN THE STATE VOTING REPUBLICAN… THIS IS A REALITY I LIVE WITH.


On Sunday Paris voters chose the moderate status-quo candidate Emmanuel Macron over the fierce defender of France Marine Le Pen.
Macron won 90% of the vote in Paris.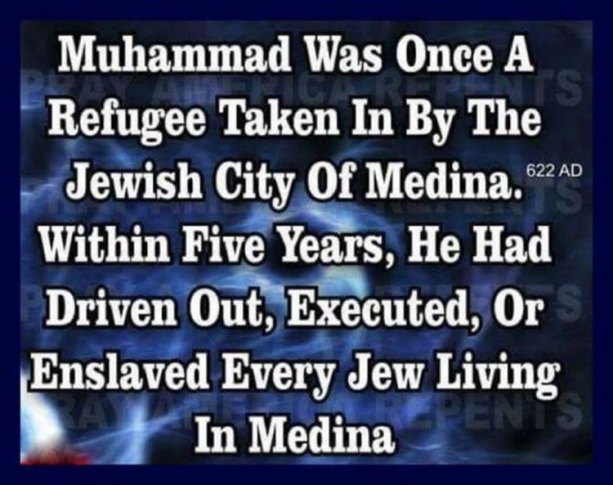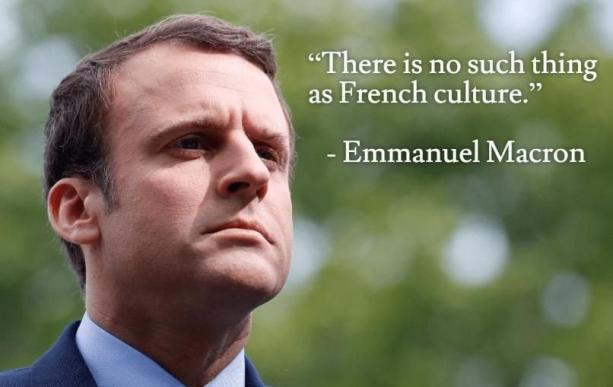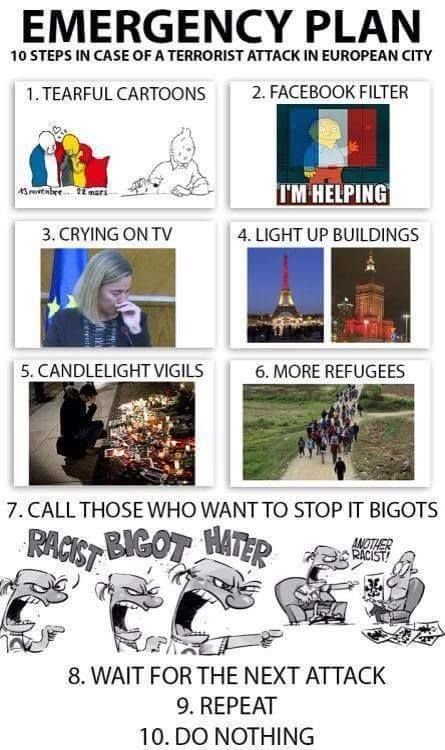 http://www.thegatewaypundit.com/2017/05/6-deadly-islamic-attacks-238-deaths-3-years-paris-votes-90-macron-update2/
KATIE HOPKINS: Macron may have won by a landslide but in the resigned Paris I visited last night it didn't feel like many people were celebrating a triumph for the globalists


MACRON, 39, MARRIED HIS DRAMA TEACHER, BRIGETTE, 64.

SHEEP LED TO SLAUGHTER HAVING NO IDEA WHAT THEY'VE DONE
I have never known such superficiality. This politics is skin deep. Scratch the surface and this lot would bleed if they thought it would get them attention.
I reflected on the mass protests in Venezuela, the ferocity of the Arab Spring, the defiance of the Umbrella Movement in Hong Kong. And wished these people shared such passion.
The division between Paris and the rest of France is as searing as London and the rest of the UK. And the West coast liberals versus real America.
The rest of France voted very differently to Paris. They live with the daily reality of the decisions made by wealthy politicians.
Macron's biggest rivals are a right-wing woman with a solid core of 11 million ardent supporters and over 16 million people who believe in democracy but would rather not vote at all than give Macron a mandate to lead.
The perfect puppet on stage, has Merkel as his master. And the brand of EM – Emmanuel Macron / En Marche is an illusion, just like the crowd conjured up to dance for the watching world.
http://www.dailymail.co.uk/news/article-4484314/KATIE-HOPKINS-Paris-didn-t-feel-like-globalist-victory.html#ixzz4gUxjsxnt
READ ON, DEAR FRIENDS… MORE MINDLESS CRAP AWAITS