Everything you always wanted to know (or didn't) about the current activities the the democrats' favorite loser.
Gingrich: Hillary's New Claims Are 'Like Watching a Car Wreck in Slow Motion'

Former Speaker of the House Newt Gingrich (R-Ga.) said watching Hillary Clinton explain her election loss to President Trump was "like watching a car wreck in slow motion."
Clinton spoke with CNN's Christiane Amanpour today and initially said she took "full responsibility" for the loss.
But, later in the discussion, Clinton said FBI Director Jim Comey's October letter and "Russian WikiLeaks" were aggravating factors in her loss.
Clinton: I Was On My Way to Victory Until Comey Letter Came Out

Andrea Mitchell Hits Clinton for Election Excuses: What About 'Failing to Have a Better Message?'

CNN: Clinton Hasn't Taken Responsibility for Her 2016 Loss

Clinton: It 'Would Have Been a Really Big Deal' If I'd Won

Hillary Begs Trump: Please Tweet About Me!…

Clinton also said that she'd prefer that Trump tweet about her instead of foreign affairs.
"I'm happy to be the diversion," she said. "We've got lots of other things to worry about. He should worry less about the election — and my winning the popular vote — than doing some other things that would be important for the country."
THREE WORDS: GET OVER IT
http://thehill.com/homenews/news/hillary-clinton-donald-trump-presidential-election-popular-vote
Hillary: I Am Now 'Part Of The Resistance'
"I can't be anything other than who I am," the former secretary of state said leading up to her "resistance" revelation.
http://dailycaller.com/2017/05/02/hillary-i-am-now-part-of-the-resistance-video/#ixzz4g1mwBg00
Hillary Falsely Claims Debate Moderators Didn't Ask Her About Creating More Jobs

Former Secretary of State Hillary Clinton asserted that none of the debate moderators asked her how she was going to create more jobs when in reality that was the very first question asked to her during the first presidential debate.
Clinton made the statement Tuesday afternoon during her first one-on-one interview with a national news outlet since her failed 2016 presidential bid, speaking to CNN's Christiane Amanpour in New York.
http://dailycaller.com/2017/05/02/hillary-says-debate-moderators-didnt-ask-her-about-creating-more-jobs-video/
Hillary Clinton Invokes Dystopian Future Where Women Have No Rights In Planned Parenthood Speech

"In 'The Handmaid's Tale,' women's rights are gradually, slowly, stripped away," Clinton continued, during a 17-minute speech that led to two standing ovations. "As one character says, 'We didn't look up from our phones until it was too late.' It's not too late for us. We have to encourage the millions of women and men to keep fighting."
Clinton, who has made a series of public appearances in recent weeks, once again brought up winning the popular vote — with roughly 66 million ballots — in the election. She spoke about the causes that still mattered to her, as well as her travels abroad, where she witnessed botched illegal abortions.

Hillary Clinton Praises 'Handmaid's Tale' in Planned Parenthood Speech: 'It's Not Too Late for Us'
FLYNN: Hillary Clinton's Election Postmortem Shows Why They Don't Let Corpses Perform Their Own Autopsies

On Tuesday Hillary Clinton attempted to explain why she lost on an earlier Tuesday. Instead, she just showed why she is a loser.
You see, that mix of Nurse Ratched's personality, Mr. Burnes' vigor, and Baron Munchausen's honesty really makes for a winning combination. If only J. Edgar Hoover's successor refrained from scaring people about emails she deleted and foreigners didn't reveal how she cheated in primary presidential debates, then she'd be flying on Donald Trump's plane now.
http://www.breitbart.com/big-government/2017/05/03/flynn-hillary-clintons-election-postmortem-shows-dont-let-corpses-perform-autopsies/
Clinton Whines: Putin Interfered In Election To Hurt Me…

Hillary Clinton, the 2016 Democratic nominee for president, accused Donald Trump's campaign of coordinating "with the goals of" Russian President Vladimir Putin during the presidential election.
In an onstage interview Tuesday with CNN's Christiane Amanpour, Clinton said of Putin: "Well, he certainly interfered in our election and it was clear he interfered to hurt me and helped my opponent."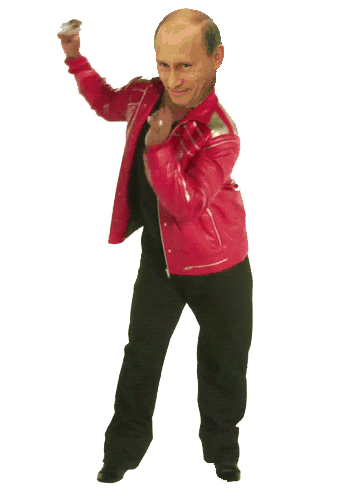 http://www.washingtonexaminer.com/clinton-says-trump-campaign-coordinated-with-the-goals-of-putin/article/2621899
American people believe the Bosnian sniper target as much as they believe her serial molesting spouse.