The democrats are in a tough spot. They have to come up with arguments against a man of such wisdom and character that he is almost unassailable. But assail him they will, because their voting base are a bunch of rabid, hate-filled ignoramuses created by a media who make sport out of ruining the lives of anyone who doesn't take them seriously. Harry Reid, the miserable sludge who obstructed any republican efforts to govern, pulled the 'nuclear option' to get hundreds of O's far left judicial nominees confirmed. He stopped just short of SCOTUS appointments. He has come to regret that, as the GOP are willing to use it to get Trump's people confirmed. Gorsuch, a strict constitutionalist, is replacing the late Antonin Scalia. The real frenzy will not begin until the president is tasked to replace one of the leftist judges, like Breyer or Ginsburg. That would tip the balance on the court in favor of the Founding Fathers and away from ruling by personal opinion.
Get Ready To Rumble! Gorsuch Hearings Set To Begin


The Senate Judiciary Committee will begin the grueling public vetting process of Donald Trump's nominee to the Supreme Court, Judge Neil Gorsuch, tomorrow.
In a bid to place hurdles in the way of Gorsuch's confirmation by the Republican-controlled Senate, Democrats on committee have said they will probe him on several fronts based mainly on his record as a federal appeals court judge and a Justice Department appointee under former President George W. Bush.
Texas Senator Ted Cruz said Sunday on the Face the Nation that Democrats can try to block Gorsuch, but they will not be able to tank his appointment.


NARAL-Pro Choice, Planned Parenthood and a coalition of 50 other liberal groups sent Democratic lawmakers a letter in advance of this week's confirmation hearings telling them to buck up.
'Democrats have failed to demonstrate a strong, unified resistance to this nominee despite the fact that he is an ultra-conservative jurist who will undermine our basic freedoms and threaten the independence of the federal judiciary,' the letter stated. 'We need you to do better.'
Dem Senators want to take Gorsuch down to satisfy base, but unlikely to succeed
Barring something extraordinary, Gorsuch will be confirmed for the Scalia Seat.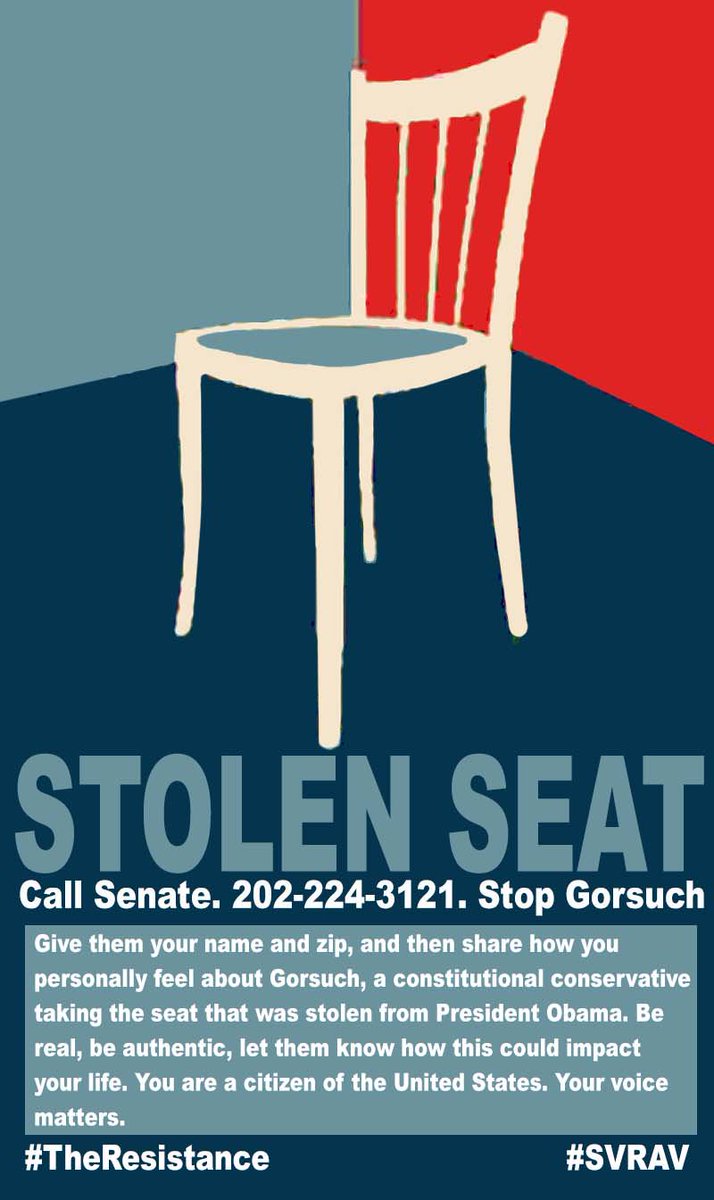 Vanity Fair eventually cuts to the chase, noting one teensy-weensy problem: "In the long run, the Democrats have no power to block Gorsuch, except in the unlikely event that a solid majority of Americans comes to view anyone but Garland in Scalia's seat as an affront to the Constitution."
Gorsuch Confirmation Presents Democrats With 2 Difficult Paths


When it comes to the Supreme Court nomination of Judge Neil M. Gorsuch, Senate Democrats appear to have two options: Get out of the way or get run over.
Senate Republicans' enthusiastic backing of President Trump's nominee ensures majority support even before the confirmation hearing begins Monday. But the Republicans also hope that enough Democrats are won over by Judge Gorsuch — or recognize the inevitability of his confirmation — that they join in efforts to head off an explosive showdown over a filibuster.
Supreme Court nominee Gorsuch an 'extremist,' Feinstein's office says
Feinstein's office criticized him for his hostility to the Supreme Court's doctrine of deferring to government agencies' interpretations of unclear federal laws. He has called the doctrine a violation of the constitutional separation of powers.


The release said he could also further weaken the tottering government regulations of political campaign financing. In a 2014 opinion, he called the act of contributing to campaigns "a basic constitutional freedom" entitled to the highest level of constitutional protection.