Daily Archives:
February 28, 2017
Tonight is President Trump's first formal address to a joint session of Congress.
Rosie O'Donnell to Lead Anti-Trump Protest Outside White House

CHAIN HER TO THE BUFFET TABLE… PROBLEM SOLVED
The rally — dubbed "A Resistance Address: Defending American Values in a Time of Moral Crisis" — is set to begin Tuesday at 6 p.m. Eastern.
O'Donnell's decade-long public feud with Trump reached a new low after the election when the former View host shared a video on social media that questioned whether or not Trump's youngest son, Barron, was autistic. While O'Donnell eventually apologized to Melania Trump for attacking her 10-year-old, the 54-year comedienne ratcheted up her criticism of Trump's administration.
Democrats Prepare to Troll President Trump During Major Speech to Congress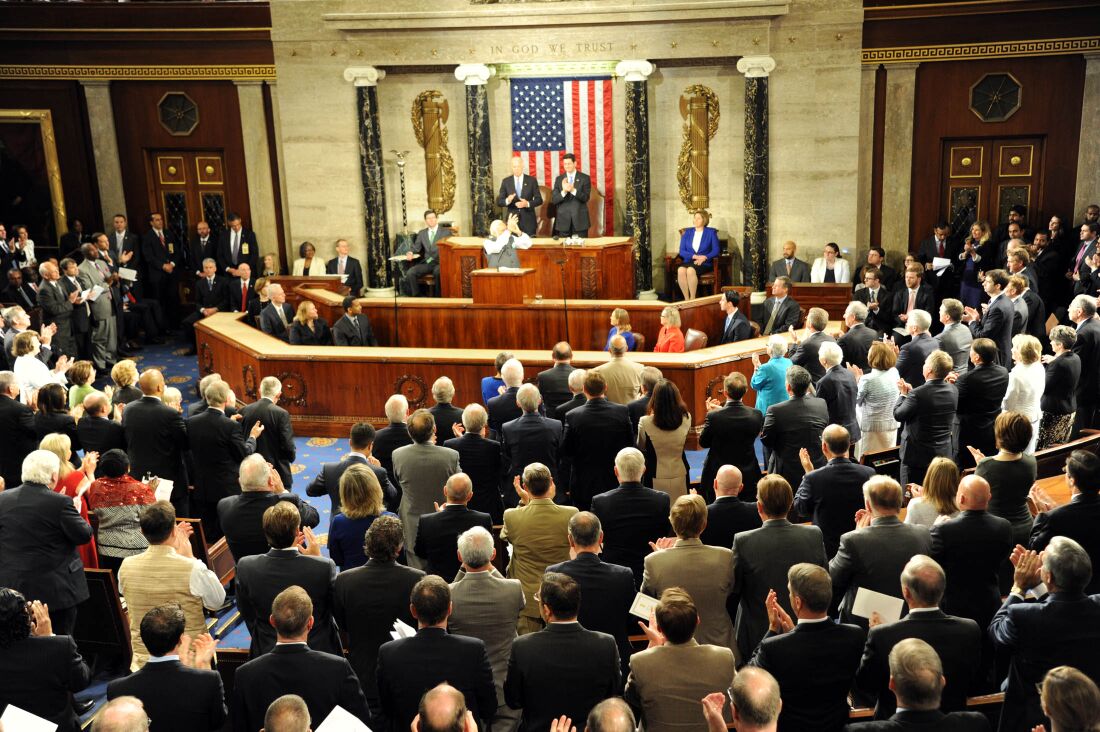 Each legislator is allowed a handful of tickets for the public gallery, so that interested constituents and guests can be present for what is typically the President's most important speech of the year.
This year, Democrats will be using their tickets as part of an organized effort to invite the families of illegal immigrants, DREAMers protected by former President Obama's executive orders on immigration, and Muslim-Americans they claim will be harmed by Trump's temporary travel ban. (A court has stayed Trump's travel ban.)
Dems bringing young undocumented immigrants to Trump's speech

Rep. Ami Bera (D-Calif.) is bringing Alfredo Rivas, a 25-year-old student who came from El Salvador at the age of 13 and wants to be an immigration attorney.
"When people ask me where I'm from, I say 'California' but I have worried every day since the election that my family or I could get deported at any time," Rivas said in a statement.
Trump's joint session speech to feature anecdotes from listening sessions

"A lot of what went into this came from the sit-downs and listening sessions that President Trump has done with healthcare industry leaders, law enforcement officials, union representatives and coal miners," a senior White House official told reporters Monday night in reference to the president's upcoming speech.
The official said Trump is still working with his team to put finishing touches on the major speech which will focus renewing "the American spirit" and providing "an optimistic vision for real Americans."
"Americans have been waiting for help from their leaders for too long and during his speech the president will let them know that help is on the way," the official said.
Widow of Murdered Police Officer Invited to Attend Trump's Address to Congress

Elizabeth Snyder, the wife of murdered St. Louis County police officer Blake Snyder, has been invited by President Donald Trump to attend his address to Congress on Tuesday.
Snyder said she is honored to be invited to sit in House chambers and looks forward to what Trump will say about law enforcement, Fox 2 in St. Louis reported Monday.
Snyder's husband was killed while responding to a disturbance call on the evening of Oct. 6.

Police believe Blake Snyder was shot dead after he asked to see 18-year-old Trenton Forster's hands.
He was rushed to the hospital but later succumbed to his injuries.
Trump invites families of those killed by illegal immigrants to speech
President Trump has invited the family members of those killed by illegal immigrants and the widow of Justice Antonin Scalia to attend his address to a joint session of Congress on Tuesday night.
Maureen McCarthy Scalia will attend the speech, along with Jessica Davis and Susan Oliver — both widows of California police officers killed by an illegal immigrant in 2014.

The president is expected to highlight his campaign to deport illegal immigrants who have committed crimes in the United States.
Times presents 'news' that's just propaganda for Bam

Want to know why President Trump rails about a "dishonest" press? Consider a Page One "news" story in Monday's New York Times.
The headline, "Widespread Cuts in Trump Budget Bypass Military," suggests news about the president's spending plans. But the piece never says much about them — because it gets lost recalling the glories of President Barack Obama to rebut Trump's claim that he inherited a "mess."
By the time Obama gave his first speech to Congress (Trump gives his Tuesday), the Times claims, he already had an "impressive string of accomplishments," including "actions that would ultimately help stabilize the financial and automotive sectors."
Uh, no: Congress OK'd the $700 billion Troubled Asset Relief Program while George W. Bush was president, and it was TARP that calmed the financial crisis. And the $800 billion "stimulus package" Obama pushed through in his first weeks was a flop. He himself later admitted those "shovel-ready jobs" didn't exist.
Truth Doesn't Matter to The New York Times
FROM THE NRA…THE MOST WORTHWHILE 1:15 YOU'LL SPEND TODAY. I PROMISE.

MUSLIM WEDDING DAY