Daily Archives:
February 25, 2017
Two events of note today:
First, and most important (to ME anyway), today marks 22 years I've officially been a pain in my wife's backside. She gets looks of sympathy from everybody from my family to the checkout people at Walmart. I sit on a scooter at the end of the checkout as she's paying for her purchases and crack wise. The looks of pity she gets from total strangers are priceless.
Second, today is the day the DNC chooses the next socialist to send the party farther into the wilderness. The choices are Tom Perez, a friend of the Clintons, Joe Biden, and Eric Holder, OR Keith Ellison, the anti-Semitic, hard-left, community-organizing Muslim who is backed by Bernie Sanders, Upchuck Schumer, and the rest of the usual suspects. It matters not a whit who they choose because their message of violence, intolerance, and total government control will never change.
Michael Moore endorses Ellison for DNC chair: Party needs 'fresh blood'
Moore went on to lay out why he believes Ellison is the best suited to lead the DNC.
"He's from the Midwest," Moore said. "Before he was a congressman in Minnesota, he helped turn Minnesota from what was then a red state into a blue state. He did political neighborhood organizing in the state of Minnesota. We need an organizer who is going to bring people out and turn this party around."
The Case for Tom Perez Makes No Sense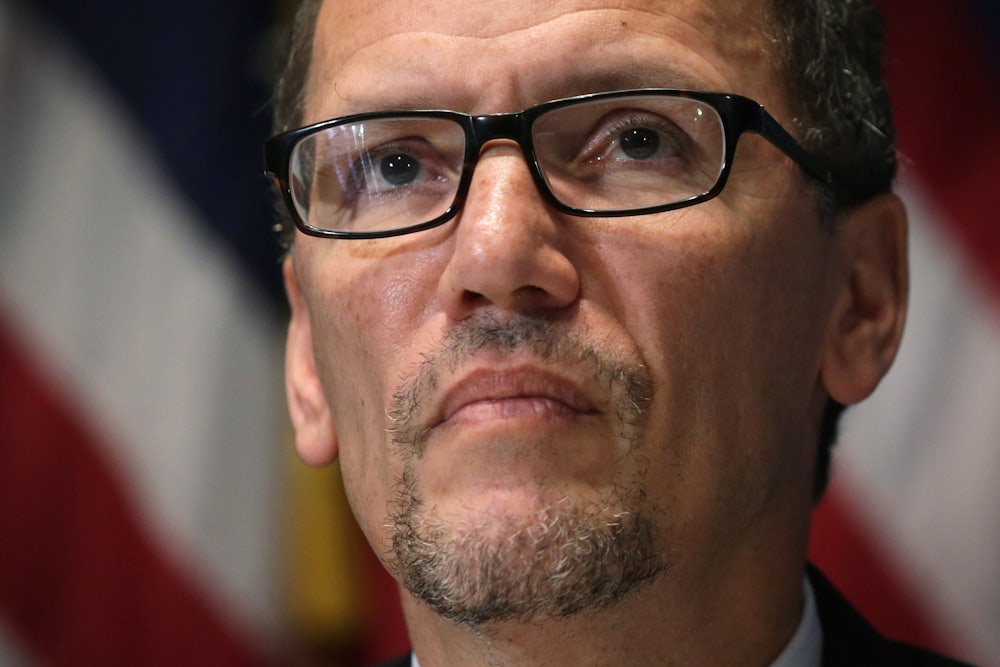 His supporters say he's just as progressive as Keith Ellison. So why bother fielding him at all?  Ellison has captured the support of the left wing. Ellison backed Sanders early in his primary race against Hillary Clinton, and was one of the first candidates to announce his bid for DNC chair. The Hill reports, "Perez supporters have expressed concern about handing the party over to the Sanders wing of the party, arguing that Ellison would move the party too far to the left." And the New York Times suggests that Democratic leaders pushed Perez to run because they viewed Ellison as too close to the Sanders wing.
The Sanders vs. Clinton schism in the Democratic party isn't going away
Keith Ellison is the progressive choice being supported by Sanders himself. As Ed noted yesterday, Ellison is already taking a far left line, pushing for impeachment of President Trump (who has also offered a semi-endorsement of Ellison). But moderates in the party don't like Ellison much.

Case in point, today Alan Dershowitz wrote a piece for the Hill threatening to leave the party if Ellison becomes chairman:
"There has been powerful push from the hard-left of the Democratic Party, led by Sen. Bernie Sanders (I-Vt.), to elect Rep. Keith Ellison (D-Minn.) chairman. If he is elected, I will quit the party after 60 years of loyal association and voting."
Here is a look at the clicker Democrats will use to register their votes, courtesy of Frank Leone, a DNC member from Virginia. Members will also fill out paper ballots that will be collected for a later audit.
There are believed to be several dozen members that are not on hand who instead sent proxies to register their votes.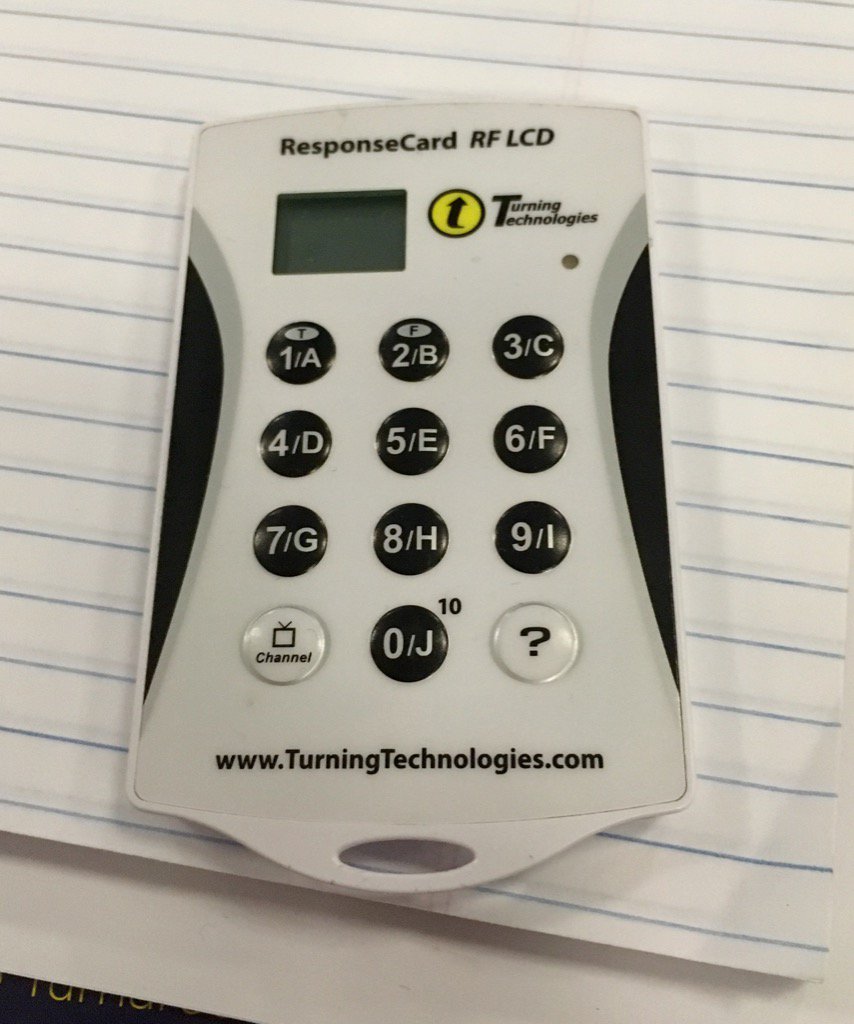 Obama, Democratic 'super group' unite to end gerrymandering, win state races, reclaim majorities

THEY HONESTLY THINK THE PROBLEM IS THAT THEY HAVEN'T GOTTEN THEIR MESSAGE OUT.  THE ACTUAL PROBLEM IS, IT HAS. AND IT'S BEEN SOUNDLY REJECTED.
"America needs non-partisan redistricting commissions," O'Malley said at Boston College Law School, where he's now a visiting professor. "This simple reform … must become the new norm of American democracy. … How can we expect people to vote if their voice has been carved into irrelevance by a political map ahead of time?"
An early test for Democrats trying to win state-level races and stopping the Trump wave arrives this weekend.
Delaware is holding a special election for an open state Senate seat that will decided whether Democrats keep their roughly 40-year hold on the chamber.
"If we lose, a new Republican majority will take power and rubber-stamp every single one of Trump's hateful policies," the Democratic Legislative Campaign Committee said in a recent fundraising letter. "They'll grind all our progress to a halt."
THE ACADEMY AWARDS ARE TOMORROW NIGHT. YEAH, I DON'T CARE EITHER.
Street Artist Mocks Hollywood And The Oscars With Fake Movie Posters
Conservative artist Sabo created fake movie posters to mock Hollywood and the Oscars ahead of Sunday's show to send a message to celebrities who keep attacking President Donald Trump.
The Los Angeles based street artist plastered the movie posters and "fake Redbox kiosks" Thursday night he created in "hard to reach places" near where celebrities will be walking the red carpet at the 89th Academy Awards show, according to the Hollywood Reporter.

"Yeah, we wouldn't have paid full price to watch any Oscar nominated movies either," one of the sayings on the fake RedBox kiosks read.
"These pieces look so legit no one is thinking to take them down," Sabo said. "It almost looks like a real Redbox ad. I consider this piece my representation of the discounting of Hollywood."
Spicer: President Trump Will Not Watch The Academy Awards This Year
President Trump will not watch the Academy Awards Sunday night, press secretary Sean Spicer said at the briefing Wednesday.

"I've got to be honest with you, I think the president will be hosting the Governors Ball that night," Spicer said when asked if Trump would be watching. "The first lady has put a lot of time into this event, welcoming our nation's governors to the capital. I have a feeling that's where the president and first lady are going to be focused on Sunday night, so we'll go from there."
Before that, Spicer was asked why he thinks celebrities like Meryl Streep give politically charged speeches from the stage at awards shows.
"I have no idea. It's a free country. I think Hollywood is known for being rather far to the left in its opinions."