Justin Trudeau, the Canadian glamourpuss whose star is steadily fading, proudly announced all the refugees the US deports are free to come live in Canada. No warm weather, no sun, no sandy beaches. There may be a few who are not so enthusiastic about more Muslims of late.
[CtH: Actually, they're not free to come live in Canada.  Because Canada has, you know, immigration laws that the Prime Minister is supposed to uphold. And before you say "But Trump's order is illegal", from what I've read, he has merely instructed the appropriate authorities to carry out stuff that Congress passed and Obama ignored.]
Police arrest two students – one 'of Moroccan origin' – over the murder of six people shot dead in a Quebec City mosque carnage two days after Canadian PM condemned Trump immigration ban
Six people are dead after shots were fired at a Quebec City mosque where around 50 people were praying

Eight people injured in the mass shooting which happened inside the Quebec City Islamic Cultural Center

Witnesses have claimed they heard shouts of 'Allahu akbar' in a Quebecois accent from the masked shooters

Two people arrested over shooting, described by Canadian Prime Minister as a 'terrorist attack on Muslims'

One suspect reportedly called police to 'confess to his crime' and was found 'with handgun and two AK-47s'

The mosque's president, Mohamed Yangui said of the atrocity: 'Why is this happening here? This is barbaric'
THEY HAVE NOT IDENTIFIED THE TWO SUSPECTS, BUT THEY WISH WITH ALL THEIR MIGHT IT WAS AMERICANS.
[CtH: When my kid tried to get into Canada without a birth certificate or passport, she queried the border official why an American needed this, since we're allies.  He said he had no way of knowing she is an American without proper I.D. and why should he let just anyone into his country. They also confiscated her pepper spray, because they apparently don't hold with women being able to defend themselves with non-lethal weapons.  I was pissed.  I got it for her to keep her safe and it was expensive.]
MAYOR COMMIEPINKOFAG NEVER MISSES A CHANCE TO INSERT HIMSELF

[CtH: Wait … I thought cops were all racist pigs!  NOW they're going to protect Muslims?  When did that happen, Oh Democrat Mayor?]
TWO RADIO NETWORKS BREATHLESSLY REPORTED THAT A PIGS HEAD WAS LEFT AT THIS MOSQUE DURING RAMADAN

ALTERNATIVE FACTS: Majority Of Mainstream Media Failed To Report That The Mosque Shooter Yelled 'ALLAHU AKBAR'

Going through multiple websites at approximately midnight EST we quickly discovered that Associated Press, CNN, Reuters, ABC, CBS, NBC, The New York Times, and The Washington Post FAILED TO MENTION that the Quebec shooter yelled 'Allahu Akbar'.

Fox News, Breitbart, and CBC reported the truth.
Those that ignored an Inconvenient Truth that didn't support their anti-Trump narrative

Those That Reported The Truth

Parody Twitter Account Mocks News For Reporting FAKE NEWS Tweets It Published:
"It's Not My Fault Modern Journalists Are All Gullible Morons"


Journalists Fall For Fake News Put Out By Parody Account
A Twitter account "Reuter New Braek," which identifies itself as a parody account in its profile information, tweeted out late Sunday night that police had identified the gunman in the Canadian Mosque shooting as two white supremacists, David Aurine and Mathieu Fournier.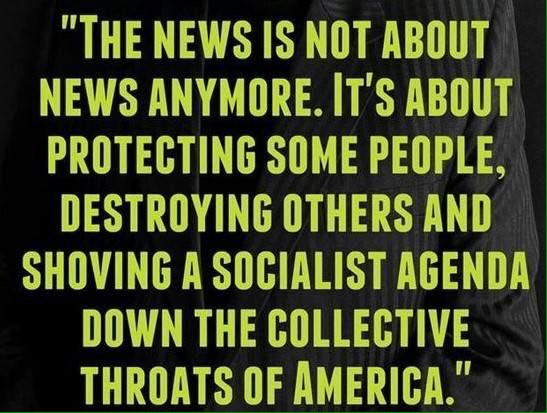 THIS GIVES THE LIE TO WHAT MY GRANDFATHER USED TO SAY: 'YOU CAN'T BULLSHIT A BULLSHITTER.'  FOOLING THE PRESS IS AS EASY AS SHOOTING FISH IN A BARREL.