Today's task is to cull the articles I've bookmarked over the past few days, pick out the ones that are informative, inspirational,thought-provoking and socially significant. After I delete those I'll have the normal mindless drivel you've come to expect from me.
Obama could use 5 minute window to FORCE SCOTUS PICK Garland

Obama has one last chance to force his pick for the Supreme Court, Merrick Garland, on to the highest court in the land. Obama will have a 5 minute window known as "intersession recess" when he can force the move.
The liberal New Republic believes that Obama should put Merrick Garland on the Supreme Court during this intersession recess although they state: "Based on everything we know about Obama's temperament and politics, he won't resort to this."
Most conservatives would say that based on everything we know about Obama's temperament and politics he is highly likely to resort to this.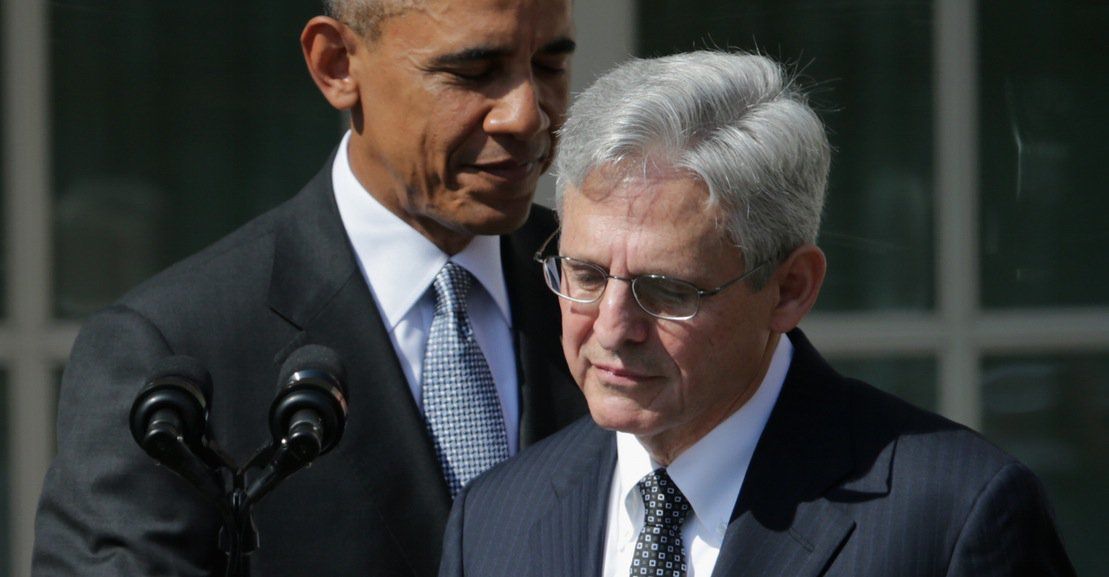 IT IS ALMOST CERTAIN HE'LL TRY THIS. HE ACTS LIKE THE SPOILED BRAT WHO DIDN'T GET EVERYTHING HE WANTED FOR CHRISTMAS SO HE'S SETTING ABOUT BREAKING EVERYBODY ELSE'S STUFF SO THEY CAN'T ENJOY IT.
[CtH: GREAT analogy, Pete.  That's exactly what he's acting like!]
Frank Luntz: Obama on a 'FU Tour,' Trying to 'Settle Scores' With Republicans
Check Out The Jaw-Dropping New Soda Tax in Philadelphia
[CtH:  The new sugary drinks "tax is higher than the one on alcoholic beverages."  Cuz, yeah, THAT totally makes sense.  I'm so sure sugar is worse for you than alcohol.  NOT.]
YOU WONDER WHY PENNSYLVANIA WENT REPUBLICAN?

Sean Spicer: Trump to 'Repeal a Lot' of Obama's Actions on Day One

In an interview with ABC's "This Week", Trump's incoming White House press secretary Sean Spicer said that President-elect Donald Trump plans to repeal a lot of President Barack Obama's executive actions in his first day in office.
Spicer said that the Trump administration will immediately "repeal a lot of the regulations and actions that have been taken by this administration over the last eight years that have hampered both economic growth and job creation."
Obama will give a valedictory speech in Chicago in attempt to save 'Obamacare' as Republicans plot to repeal it
Obama will travel to the Capitol on Wednesday morning for the meeting with House and Senate Democrats, according to an invitation sent to lawmakers.  The White House is casting it as an effort to unite Democrats behind a plan to protect the law, known as the Affordable Care Act. Obama also plans a major valedictory speech in Chicago, his hometown, shortly before his presidency ends.
[CtH: I had lab work today at the hospital, where CNN was blatting in the waiting room.  The talking heads were hyperventilating about Trump's eeeeeeeeevil plan to sabotage Obamacare. I sat there wondering if they'd had even the slightest concern back in 2009 about what negative effects it might have or about the totally bogus way the Democrats passed it … in the middle of the night on Christmas Eve and without a single Republican vote?  I can't say for sure, but my guess is they did not.]
Schumer: "Democrats Will Resist Trump's Picks Vehemently!"

TRANSLATION: WE'RE GOING TO BE THE SAME HATEFUL, DESTRUCTIVE PRICKS WE'VE ALWAYS BEEN
According to the report, Schumer told Senate Majority Leader Mitch McConnell that he will target Trump's pick for the head of State, Sen. Jeff Sessions for head of the Justice Department, and two other notable appointees.
Democrats will also target picks for the Department of Health and Human Services, the Department of Labor, Treasury and the Environmental Protection Agency.
[CtH: And the MSM will self-righteously depict every accusation as totally legit, just like they did back when Anita Hill was the Democrat Lying Shill trying to sabotage Clarence Thomas.]
Kucinich: Obama Hung Democrats Out to Dry for Past Eight Years
The Daily Beast's Jackie Kucinich said to CNN's Nia-Malika Henderson on Sunday that it would be interesting to see what kind of reception President Obama will receive when he meets congressional Democrats next week, adding that the president has hung his party "out to dry" during his time in the White House.
[CtH: I remember hearing a story some years ago about a meeting of top Democrat leaders in Congress.  Obama was "there" via conference call, but reportedly, as he yammered on and on the way he does, someone (I think it was Pelosi) hit MUTE!  Then the continued their meeting.]
Democrats prepare for early 'act of cowardice' with GOP attempt to repeal Obamacare


QUOTH THE FOUR-TERM MINORITY LEADER
House Minority Leader Nancy Pelosi, preparing for her fourth straight Congress in the minority — she lost her speakership in 2010, in an anti-Obamacare backlash — now says it's the GOP that will pay a political price if it moves to dismantle the Affordable Care Act. "You break it, you own it," the California Democrat said.
Alabama band to march at inauguration, igniting controversy

GOOD ON THEM
The marching band of Alabama's oldest private, historically black liberal arts college has accepted an invitation to perform at President-elect Donald Trump's inaugural parade, organizers said.
"After how black people were treated at Trump's rallies, you're going to go and shuck and jive down Pennsylvania Avenue? For what?" Seinya SamForay said in an interview. "What they did is a slap in the face to other black universities."
HOW WERE BLACK PEOPLE TREATED AT TRUMP RALLIES? WITH A HELL OF A LOT MORE RESPECT THAN TRUMP SUPPORTERS WHO WERE ROUTINELY ASSAULTED BY YOUR HATEFUL RACIST BRETHREN.
SO MANY Trump Hate Hoaxes By Deranged Liberal Fascists – The Complete Video
The left has made it a sport to fake hate crimes.  And since the historic November election hate hoaxes are a dime a dozen.
There have been at least 17 faked hate crimes NOT committed by Trump supporters since the November election.
What should be noted is that there were 2,000 verified hate crimes against Trump supporters since the election.
So we all know where the real hate, violence and intolerance exist.
The First Family rung in 2017 at their Kailua vacation rental and spent the night before enjoying a luau
Downbeat-looking Sasha and Malia return from Hawaii with their parents after last family vacation on Air Force One.  The Obamas departed Hawaii around 10pm on Sunday and arrived Monday at Andrews Air Force Base.  Obama spent his last day on the island visiting his grandfather's grave and spending time at the beach.
JUST $298 FOR THE BAG MALARIA IS TOTING. A WONDERFUL BARGAIN.
CHECK OUT MOOCH IN HER WALRUS COAT AND STYLISH JACKBOOTS
Melania Trump Rocked a Black Dolce & Gabbana Minidress for New Year's Eve

WHAT A DIFFERENCE IN FIRST LADIES
On its site, the brand described the dress as being made of virgin wool and spandex. It has bows on each strap, which are embellished with jewels and a fitted silhouette that hits a few inches below the knee. The dress retails for $2,995.
TRUMP PAID FOR IT WITH HIS OWN MONEY … BIG DIFFERENCE.
[CtH: Actually, the real difference is that Trump made his dough creating jobs, while Obama became a multi-millionaire largely due to sale of his autobiography that he probably didn't write.  I'm fairly certain the taxpayers never had to pay for Michelle's wardrobe.  That's probably not true of her staff's salaries and benefits, which include a hairdresser and makeup artist.  But the clothes themselves, no.]
[CtH: Wow … Michelle's dress is truly heinous.  Hillary had a couple of expensive designer outfits during the campaign that were butt ugly too.  What's with their lack of taste?  Both of them can afford to buy beautiful clothes by designers who know how to make a woman look her best.  So why do they shop with designers whose outfits are ugly and unflattering to their figures?]
[CtH: While Dearest and I were enjoying our breakfast date at the cute cafe in the hospital (following my overnight fast for tests), the Garden Club ladies showed up to take down all the beautiful decorations they'd put up for the holidays.  I just had to go thank them.  They're all volunteers and those decorations had cheered me up today while I was feeling so hungry and thirsty and uncomfortable getting all those tests done.  I'm glad I got there before they came down. Tomorrow would've been too late.]