Three more weeks. Three more gut-wrenching, agonizing weeks of putting up the sorry excuse for a human that's been defecating on the nation for the last eight years. You can bet he'll raise as much hell as possible until the last minute of the last day. Yesterday he unilaterally (and likely illegally) expelled 35 Russian diplomats in retaliation for interfering with Hillary's ascent to the throne. That he has absolutely no proof is of no import, he's never needed it. He has also imposed sanctions on the Russians, although Putin is laughing him off as a joke who'll be gone soon.
He's doing what he can to poison international relations ahead of Trump's attempts to enlist the Russkies as an ally to combat terrorism. Paul Ryan, McConnell, McCain, and Graham, quislings all, are screaming for even harsher sanctions against the the godless commies. My personal opinion is that Putin only respects people of strength, which he's always known Obama not to be. That's why he's flexed his muscle throughout Eastern Europe. Considering Russia is a third world country with a first world military he may recognize PEOTUS is not someone to trifle with. Just a guess on my part.
Nearing exit, Obama seeks to tie Trump's hands

President Obama has taken a flurry of unilateral actions in the waning days of his tenure that appear designed to box in President-elect Donald Trump.
Obama's decision Thursday to sanction Russian entities for election-related hacking is just the latest obstacle he has placed in Trump's way.
Day before the sanctions were unveiled, the Obama administration allowed the U.N. Security Council to condemn Israeli settlement activity – something that could have an indelible impact on the Israel-Palestinian conflict.
Obama has also permanently banned oil and gas drilling large swaths of the Atlantic and Arctic oceans, closed off 1.6 million acres of Western land to development and scrapped the last vestiges of a registration system used largely on Muslim immigrants.
Russian Embassy Trolls US Over Obama's New Sanctions With 'Lame Duck' Tweet


Mormons launch petition trying to stop the Tabernacle Choir singing at Donald Trump's inauguration as one member resigns rather than perform at the ceremony
The Mormon Tabernacle Choir are set to sing at Donald Trump's inauguration
The group has already performed at the ceremonies of six former Presidents
But a petition has been started by fellow Mormons urging them not to perform
One choir member has resigned in a refusal to sing for the President-elect
THROW EXCREMENT IN HIS FACE, EMBARRASS HIM ANY WAY YOU CAN, JUST BECAUSE HE WON


Paul Ryan Capitulates, Welcomes Obama's 'Overdue' Russia Retaliation
House Speaker, Paul Ryan welcomes Obama's Russia retaliation and says 'it is an appropriate way to end eight years of failed policy with Russia'.


Enviros Want Tillerson Hearings To Be Public Trial On Exxon's Climate History

Peter Frumhoff, the director of science and policy at the Union of Concerned Scientists (UCS), told reporters Wednesday that Rex Tillerson's hearings should be devoted to holding Exxon responsible for hiding years of climate research
IT IS A CERTAINTY THAT EVERY LAST HEARING OF A TRUMP NOMINEE WILL BE SMEARED WITH DEMOCRAT RANTINGS AND TRYING TO ACT AS JUVENILE AS THE PETULANT ASSHATS THEY ARE
DC private schools giving Kellyanne Conway the brush-off

Kellyanne Conway is worried establishment elites in Washington, DC, are so prejudiced against President-elect Donald Trump that she won't be able to get her kids into private school in the nation's capital.
Conway divulged her fears to other parents at the Elisabeth Morrow School in Englewood, NJ, on Thursday night, when her twins, George and Claudia, performed a concert with other students. Alicia Keys was also there to hear her goddaughter perform.
There Will Be An 'Alternative' Inaugural Ball Called the Peace Ball on January 19
If you're not a big fan of President-elect Donald Trump but you still want to party for America, there's hope for you. You don't need to go to a pro-Trump event or inaugural ball because there are anti-Trump events and balls!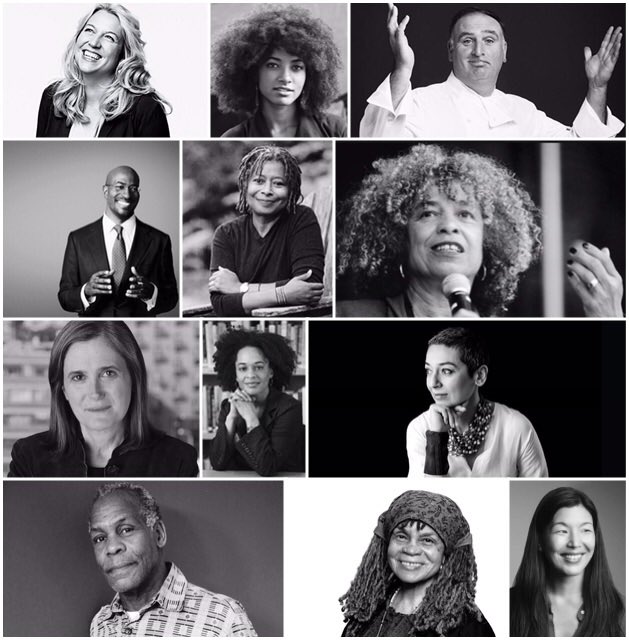 THESE ARE A FEW OF THE NAMES. I NEVER HEARD OF MOST OF THEM.
Angela Davis
Alice Walker
Danny Glover
Van Jones
Ben Jealous
Melissa Harris-Perry
Alicia Garza
Cheryl Strayed
Gina Dent
Naomi Klein
Esperanza Spalding
Amy Goodman
Ai-jen Poo
Katrina vanden Heuvel
HOW WOULD YOU LIKE A NAME LIKE 'POO?'


Obama dines at Nobu as latest Hawaii vacation pushes cost of first family's travel past $96 million
President Barack Obama dined out with his family and friends at hip Honolulu Asian fusion restaurant Nobu on Wednesday night
Obama received a round of applause from other guests as he walked through the restaurant, a video posted to Instagram shows
The first family has been in Hawaii for nearly two weeks – they're parked there until after the New Year holiday
A report published this afternoon puts the price tag of their travel over the last eight years at $96 million; report includes travel White House says was official
The Obamas pay for their food and lodging out of pocket when they're on personal travel but the government picks up tap for flights and security
President-elect Donald Trump's family trip to Florida for Thanksgiving cost taxpayers $7 million; he's there now with his family, too
The city of New York is fuming about security costs to protect Trump Tower – they want the federal government to pick up the tab of $35 million
THE AVERAGE PRICE OF A MEAL AT NOBU IS $180/PER PERSON

PLEASE GET THE HELL OUT OF OUR LIVES AND GO AWAY!!!!


Democrats Have Legalized Child Prostitution In CA, Starting Jan. 1

SB 1322 bars law enforcement from arresting sex workers who are under the age of 18 for soliciting or engaging in prostitution, or loitering with the intent to do so. So teenage girls (and boys) in California will soon be free to have sex in exchange for money without fear of arrest or prosecution.
Painting of Ferguson, Showing Cops as Pigs And Mike Brown On Cross, Hung Proudly in US Capitol

I APOLOGIZE IF THIS OFFENDS… IT'S WHAT WE'RE DEALING WITH SINCE THEY HAVE OBAMA'S TACIT APPROVAL
The untitled artwork, which supposedly symbolizes the unrest that followed the fatal shooting of Michael Brown in Ferguson, MO, was selected as part of the annual Congressional Art Competition. It currently hangs in a tunnel between the U.S. Capitol building and Longworth House Office Building.
HuffPo Editor Slams Obama: He Presided Over The "Destruction Of The Democratic Party"