As my dear Honors English teacher, Mrs. Gladys Ford, used to say, "Your powers of observation are exceeded only by your affection for the obvious." I sure loved that woman. Most kids hated her because she made them think or she flunked them.
D.A. Refusing to Prosecute Planned Parenthood Selling Baby Parts Was Defeated, Replacement Fires Her Staff

You may remember Harris County District Attorney Devon Anderson, the faux "pro-life" Republican who refused to prosecute accused neck-twisting Houston abortionist Doug Karpen. She also later flipped a grand jury that was supposed to investigate Planned Parenthood, but instead indicted pro-life journalists David Daleiden and Sandra Merritt.
Daleiden and Merritt's charges were later dismissed after it was revealed that Anderson had violated the law to indict them.
Illustrating that old adage — "What goes around comes around" — Anderson was soundly defeated in November.
But it gets better.
Her replacement has notified 40 prosecutors that their services are no longer needed.
MORE BAD NEWS FOR BABY KILLERS
Texas officially kicking Planned Parenthood out of Medicaid
Texas health officials on Tuesday delivered a final legal notice to nix the funding Planned Parenthood receives through the Medicaid program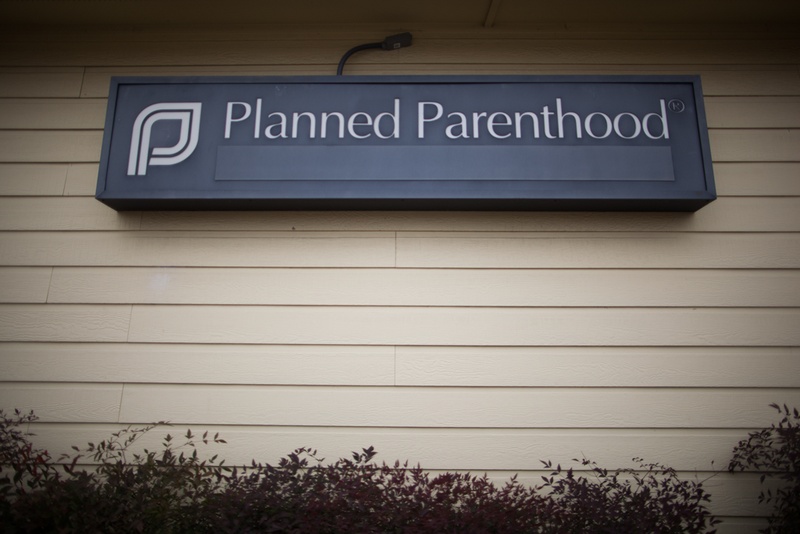 In a move that could affect thousands of low-income women, state health officials on Tuesday delivered a final legal notice to defund the organization from the Medicaid program through which it provides family planning and women's health services to the poor. Planned Parenthood had previously received $3.1 million in Medicaid funding, but those dollars will be nixed in 30 days, according to the notice which was obtained by The Texas Tribune.
Walker urges Trump to restore power to the states

MADISON, Wis. – Gov. Scott Walker is offering President-elect Donald Trump some Tenth Amendment advice on governing.
Walker, whose ambition for the White House was run over early by the Trump train, urges the incoming Republican president to restore state control and ease "incessant federal overreach."
Can Republican senators get to 60 seats in 2018?

Nevertheless, the Senate already bears watching — not to see whether Democrats can retake the body in 2018, which seems unlikely now, but to see whether Republicans can strengthen their hold on the Senate and strengthen the hand of President Trump.
Scarborough Warns: Republicans Will Be 'Wiped Out' in 2018 if They Go Too Far Right
Scarborough drew the analogy to the 1994, and more specifically to the 2010 midterm elections, when Dems suffered cataclysmic losses after an emboldened Obama admin governed from the left in its first two years.
Scarborough misses an important point, in the view of this Insurrectionist. Dems didn't get punished in 2010 because of the abstract notion that they governed too far to the left. They lost because their liberal policies failed. The economy remained in the doldrums. And people could see that Obamacare was heading for failure.
[CtH: A poll I saw yesterday supports the author, not Scarborough. NONE of the top issues for voters were social issues, like abortion, climate change, and gay marriage. The top ones were the economy and national security.]
Andrea Bocelli Backs Out of Trump Inauguration Performance After Backlash
The Italian tenor had reportedly been courted by Trump in person last week after a performance at Madison Square Garden in New York, and was said to be pondering the offer.
Trump is known to be a huge fan of the blind singer, and has previously booked Bocelli to perform at a private party at his club in Florida.
However, under pressure from a backlash by his fans on social media, Bocelli has now stepped back from the proposed performance.
[CtH: I'm sorry to hear he's decided to be a spineless wimp. It only emboldens these leftist bullies to keep on doing this garbage.]
Trump Team: 'No Decision Yet' on IRS Commissioner

I'D BE TICKLED PINK TO SEE THIS ARROGANT SLUG AND HIS CO-CONSPIRATOR, LOIS LERNER, TRIED AND CONVICTED
FedEx offers group discount to NRA. Predictable liberal freakout follows
First the good news for all of you NRA members. (I include this because I didn't even know about it, so perhaps you didn't either.) Federal Express is offering a shipping discount for all of us! That's really nice of them. It's one of only many partnership deals you can receive.


The Art Of Mackin' — Author FREAKS When Tucker Carlson Reads Passages From His Own Book
Nasheed — who writes on a variety of subjects including picking up chicks and the subversive nature of systemic racism — tweeted that Trump's nominees include members of "a white supremacists [sic] sect that literally throw up Nazi salutes."
I SAW THIS LAST NIGHT. CARLSON DESCRIBED HOW THIS RACE-HUSTLING SCUM WROTE ABOUT TELLING WOMEN ANYTHING IN ORDER TO CON THEM INTO LAYING DOWN AND SPREADING THEIR LEGS. HE ALSO USED THE TERM 'ALT-RIGHT' AT LEAST 20 TIMES DURING THE INTERVIEW. APPARENTLY HE HAS TO DEPEND ON HIS TALKING POINTS LIKE MOST LEFTARDS DO.  HE ALSO CLAIMED HIS SEDUCTION TIPS WERE "COMEDIC." HE REITERATED THAT AT LEAST 5 TIMES.
"You say, 'the number one lame thing men say to get sex? I love you.' You describe this as the 'bold lie approach,'" he continued. "And then you say this, 'if a woman isn't ready for sex you 1) question her maturity 2) minimize the significance of sex and 3) tell her what you want to hear."
Pantsuit Nation members revolt after operator cashes in with book deal

IT WOULDN'T SURPRISE ME IF THIS WOMAN PLANNED ALL ALONG TO PLAY THESE IDIOTS FOR THE SHEEPLE THEY ARE.
Members of an underground pro-Hillary Clinton Facebook group are livid after the operator announced she would be cashing in on the page with a book deal.
News that Pantsuit Nation founder Libby Chamberlain would be putting out a tome next May based on comments from the popular page — which has some 4 million members — prompted a flood of angry comments calling the Brooklin, Maine, woman a sellout.
Christians Slam 'Blasphemous' Ornament Featuring Two Gay 'Josephs'
THE DEMOCRATS CAN'T ACCEPT THAT THEY WERE SOUNDLY DEFEATED, IN PART, BECAUSE WHITE CHRISTIANS ARE SICK OF HAVING THIS KIND OF CRAP SHOVED IN OUR FACE AT EVERY TURN.

The ornaments either had two gay Josephs or two lesbian Marys kneeling before baby Jesus.
'They blasphemously portray the Lord Jesus being parented by a homosexual couple. What depths will the LGBT lobby stoop to in order to try and normalise their behaviour?" Andrea Williams, chief executive of Christian Concern, a group that fights for the return of Christianity to the United Kingdom, said in the statement.
[CtH: So much for all that "tolerance" and "respect for others' traditions" that they talk about so sanctimoniously.]
This was deleted once for violating Youtube's policy on bullying. What it is is a spoiled brat badly in need of an ass-whoopin'.
Students of Color Conference turns into 'oppression Olympics,' leads to fights, canceled sessions

THIS WAS PREDICTABLE… THERE WERE NO WHITE PEOPLE INVITED TO SCREAM AT, SO THEY TURNED ON EACH OTHER
The crux of the debate centered around the conference theme: "Fighting Anti-Blackness." Apparently it was not communicated to students that the conference would have a particular theme this year. At the event, held at UC Irvine, students of different minority groups began arguing when it became known that the conference would focus almost exclusively on discrimination against the African American community.
Trump team asks State Dept. what it spends on international environmental efforts

BILLIONS IN TAXPAYER MONEY HAS ALREADY BEEN THROWN AT THIRD WORLD TINPOTS TO "FIGHT CLIMATE CHANGE' WHEN, IN REALITY, THAT MONEY GOES INTO NUMBERED ACCOUNTS FOR THE DICTATORS. I HOPE TRUMP STOPS FUNDING THE U.N. COMPLETELY.
As part of the Paris climate agreement reached a year ago, the United States pledged to donate $3 billion over four years to the Green Climate Fund, a multinational fund aimed at helping poor nations adapt to the most severe climate impacts and develop renewable sources of energy. So far, the administration has provided $500 million to the fund.
YOU THINK YOU'VE SEEN THIS, BUT YOU HAVEN'T. IT IS AN EDIT OF THE ORIGINAL CELEBRITY WHINE-A-THON INTO A POSITIVE TRUMP MESSAGE.
A Message for Donald Trump to Unite For America

[CtH: Ummmmmm … isn't wearing bright orange supposed to make you easier to see?  ::coughcough::]