Obama Warns Trump Against Using Too Many Executive Orders


Keep in mind, though, that my strong preference has always been to legislate when I can get legislation done," the president told NPR. "In my first two years, I wasn't relying on executive powers, because I had big majorities in the Congress and we were able to get bills done, get bills passed
Critics have castigated Obama for what they call his extensive use of executive orders. In January with over a year to go in office, Obama had issued more executive orders in terms of pages of regulations than any other president. Obama's orders have not been as numerous as those of Bill Clinton or George W. Bush, but some have had substantial effects on policy–like his 2014 action on immigration.
http://freebeacon.com/politics/obama-warns-trump-using-many-executive-orders/
Jake Tapper grills Loretta Lynch on her Tarmac meeting with Bill Clinton: 'It was painful for me'
CNN's Jake Tapper grilled outgoing Attorney General Loretta Lynch for her notorious tarmac meeting with former President Bill Clinton in June, while agencies under her supervision were investigating former Secretary of State Hillary Clinton's use of a private email server.
"I do regret sitting down and having a conversation with him, because it did give people concern," Lynch responded. "And as I said, my greatest concern has always been making sure that people understand that the Department of Justice works in a way that is independent and looks at everybody equally

http://www.bizpacreview.com/2016/12/19/jake-tapper-grills-loretta-lynch-tarmac-meeting-bill-clinton-painful-425402
Obama Is Setting Up Shadow Government to Undermine Trump Starting on Inauguration Day


They rented an eight-bedroom mansion in the section of Washington near Joe Lockhart, Bill Clinton's last press secretary. In that house there's enough room for Valerie Jarrett and Michelle and the kids. A place for ten cars to park. They are setting up what they are calling a shadow government.
Pete Hegseth: The Obamas claim it is because the children want to stay in D.C..
Ed Klein: That's not the real reason they are staying there. They are staying there because despite what the president said in his press conference, he's in a sense of outrage over this incoming Trump Administration, which he thinks is going to wipe out his legacy. So he's setting up this kind of almost insurgency, picking people in foreign affairs, labor, abortion, union matters and setting them up to start appearing on television, making speeches and doing op-ed pieces for next four years, you're going to see not only a Trump Administration but you're going to see a shadow government opposing the Trump…


http://www.thegatewaypundit.com/2016/12/report-obama-setting-shadow-government-undermine-trump-starting-inauguration-day/

House Freedom Caucus List: 200 Rules, Regulations, Programs For Trump To Eliminate Jan. 20


"These last eight years, we have seen a disturbing trend of the federal government unnecessarily inserting themselves more and more into the lives of hardworking Americans – and the results have been economically disastrous," said Rep. Mark R. Meadows (R.-N.C.), who is slated to take over the leadership of the House Freedom Caucus in the next session of Congress.
http://www.breitbart.com/big-government/2016/12/15/house-freedom-caucus-list-200-rules-regulations-programs-for-trump-to-eliminate-jan-20/
Psychiatry Professors Ask Obama To COMMAND Trump To Submit To Mental Examination


A trio of psychiatrists has sent a letter to President Barack Obama advising him to command President-elect Donald Trump to submit to "a full medical and neuropsychiatric evaluation."
http://dailycaller.com/2016/12/19/psychiatry-professors-ask-obama-to-command-trump-to-submit-to-mental-examination/#ixzz4TJWKGjNh
200,000 Expected To Protest Trump The Day After Inauguration


D.C. police confirmed Thursday morning that they have issued a permit for the Women's March on Washington to gather for what is expected to be the largest demonstration around the inauguration of President-elect Donald Trump.
http://townhall.com/tipsheet/mattvespa/2016/12/17/200000-expected-to-protest-trump-the-day-after-inauguration-n2260991
Trump of "treason" a month before he takes office


A specter of treason hovers over Donald Trump. He has brought it on himself by dismissing a bipartisan call for an investigation of Russia's hacking of the Democratic National Committee as a "ridiculous" political attack on the legitimacy of his election as president.
http://beta.hotair.com/archives/2016/12/18/democrats-already-accusing-trump-of-treason-a-month-before-he-takes-office/
Laura Ingraham has a 'good-bye' gif for Obama and fans are diggin' it
Fox News contributor Laura Ingraham used a 1973 film noir classic, "The Long Goodbye" to described the excruciatingly slow process of President Obama's departure from the White House.
She called it "The longest goodbye," prompting fans of the conservative talk radio host to nod wearily in agreement.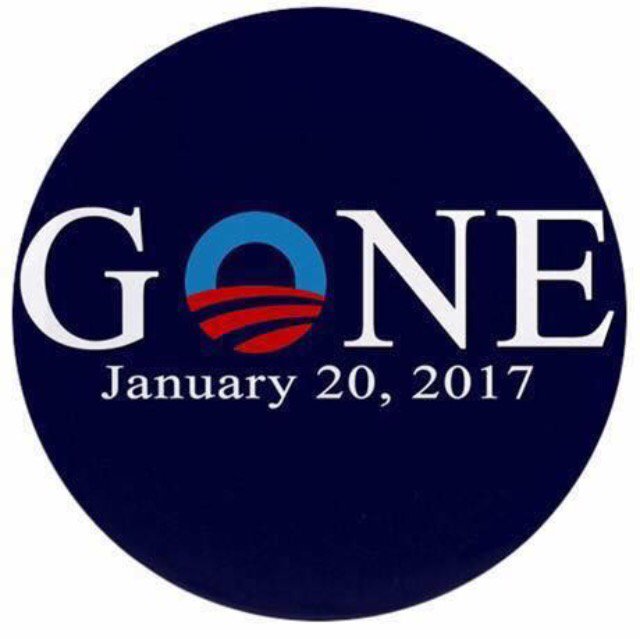 http://www.bizpacreview.com/2016/12/18/laura-ingraham-good-bye-gif-obama-fans-diggin-425269
Now There Are Calls for Consent Before Kids Receive Hugs and Kisses from Grandma
Kids own their bodies, and must give consent before hugs and kisses from Grandma. That's an argument from Scary Mommy:
Teaching children about consent is crucial, so why do some parents still insist their kids hug and kiss relatives even if they don't want to? As consent and bodily autonomy become a bigger conversation, there are those speaking out about how we need to give children agency over their own bodies — even if it means turning down hugs from grandma and grandpa.
The piece shares this meme found on social media:


https://pjmedia.com/parenting/2016/12/15/now-there-are-calls-for-consent-before-kids-receive-hugs-and-kisses-from-grandma/