Apparently the democrats never heard what it's called when you do the same thing over and over again, expecting a different outcome. Nancy Pelosi, Nancy-Pants, San Fran Nan, was re-elected as minority leader in the House. Let me repeat that…MINORITY leader. Look forward to more high comedy as they flop around like a carp out of water.
Great! It's Pelosi! Yay! "We Know How to Win Elections", She Said

THERE ARE FAR MORE REVOLTING PHOTOSHOPS, BUT THIS IS A FAMILY-FRIENDLY WEBSITE (sorta)
Actually, this is a good thing, Nancy Pelosi will continue on as House minority leader. The vote was today and she won. The 76-year old in charge will mean more of the same and the downward spiral of the Democrat Party will continue. Tim Ryan tried to unseat her but she's a major fundraiser for Democrat politicians and they owe here so he lost.
Ryan made a good point when he called the Democrat party the coastal party because that's what it is. They weight heavily in favor of urban areas and pay no attention to middle America, in fact, their policies hurt the average working man and rural areas. He also talked about the need for a strong economic message.
Wait a minute … GOP rejoices over Pelosi win

Before the election, the National Republican Congressional Committee trolled Pelosi. "No single person deserves more credit for House Republicans' historic majority than Nancy Pelosi," NRCC Communications Director Katie Martin said in a statement. "Under Nancy Pelosi's leadership, House Democrats have become completely irrelevant."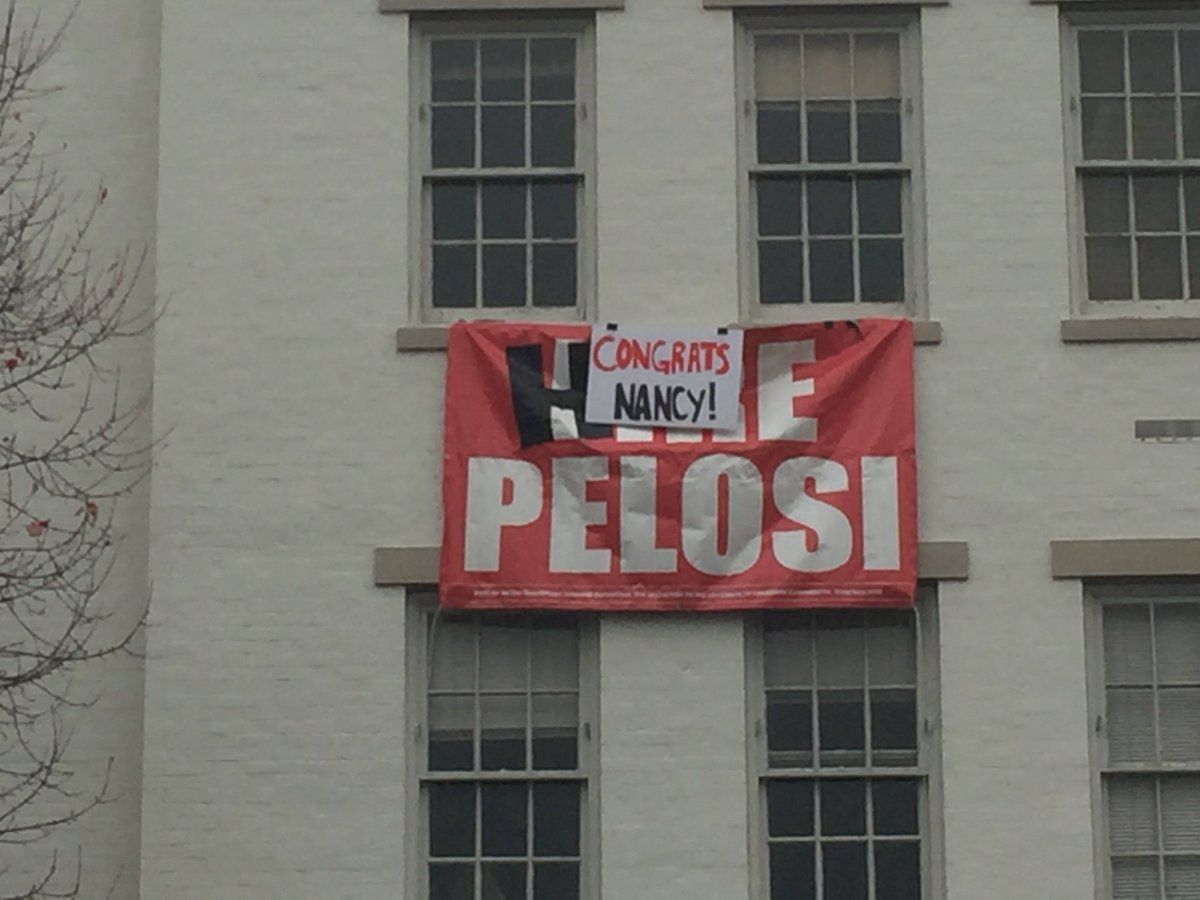 I think there was some voter fraud in Pelosi's leadership election. Someone let Reince Priebus vote 134 times.
Dems (Nov 9): Geez, I guess we are really out of touch with middle America
Dems (Nov 30): That thing we are doing, yeah, let's double down
Hope for the Future?… Average Age of House Democratic Leadership is 76

House Democrats overwhelmingly decided to go with the past by keeping Minority Leader Nancy Pelosi.
The vote was 134 to 63 for second place finisher Rep. Tim Ryan.
Pelosi is 76.
The top three Democrats in leadership are 76 (Pelosi), 77 (Steny Hoyer) and 76 (Jim Clyburn). The average age of the Democratic party leadership is 76.
The top three Republican leaders, in contrast, are 46 (Paul Ryan), 51 (Kevin McCarthy) and 51 (Steve Scalise).
PERHAPS SOME OF YOU REMEMBER JACK CAFFERTY, LATE OF CNN. JUST BEFORE HIS CONTRACT WAS CANCELLED IN 2010, HE DID THIS PIECE ON PELOSI AND HER UNMITIGATED ARROGANCE. IF YOU HAVEN'T SEEN IT YET, I URGE YOU TO WATCH. IT'S ONLY TWO MINUTES, BUT CAFFERTY ABSOLUTELY BLISTERS THE SAN FRANCISCO TREAT.