Daily Archives:
November 26, 2016
5:00 AM and Chrissy's already been working it.
Just some stuff I threw together.
Fidel Assumes Room Temperature


IF HE HAS A SOUL, IT'S ROASTING IN HELL
'The old man is dead': Fidel Castro's death sparks celebrations on streets of Miami
In Miami, where the largest diaspora of Cuban exiles live, news of his death was greeted with celebrations, street parties, and flag waving. Those taking to the streets banged pots and pans and chanted "Cuba Libre!" (Cuba is Free) and "el viejo murió" (the old man is dead).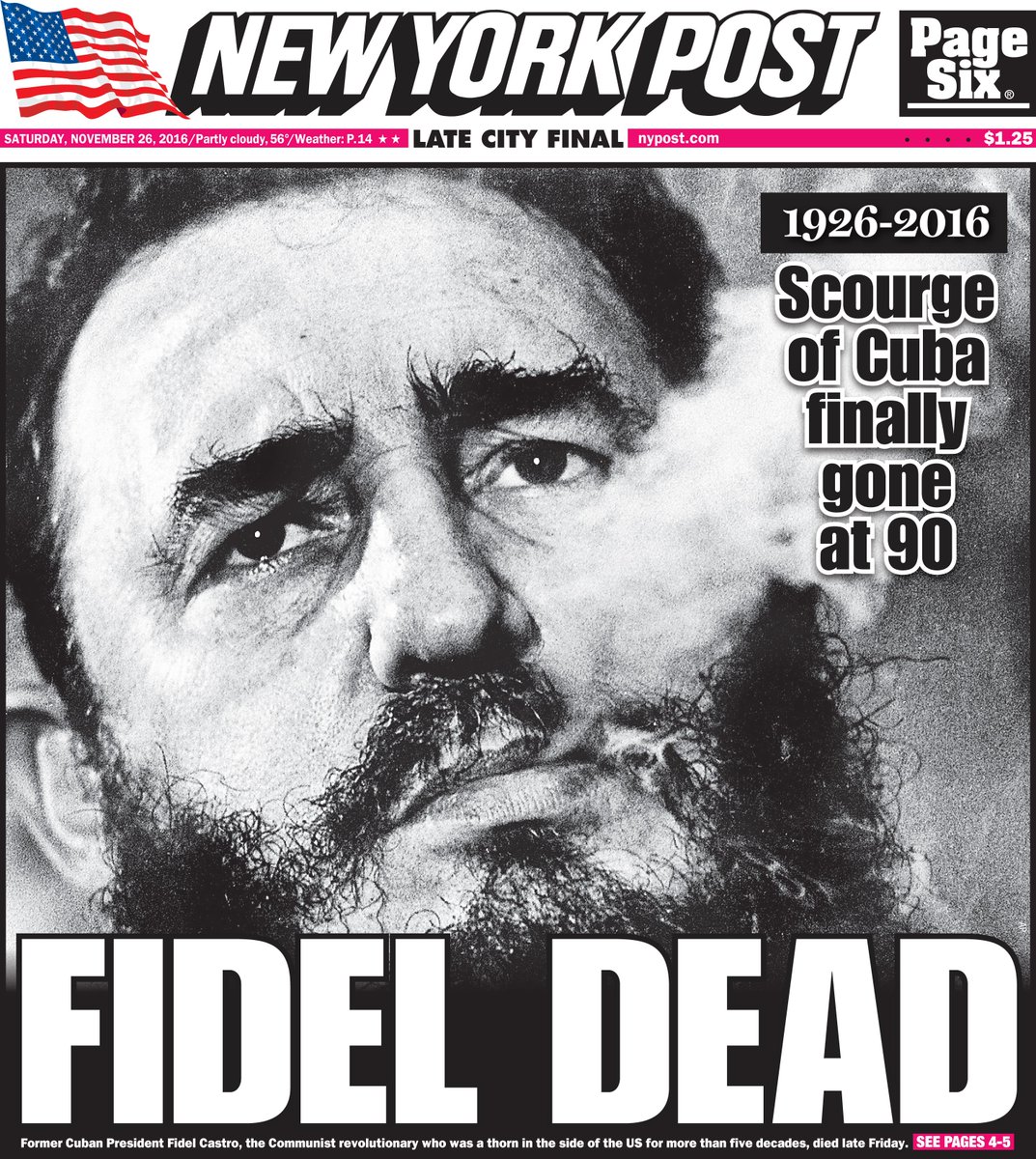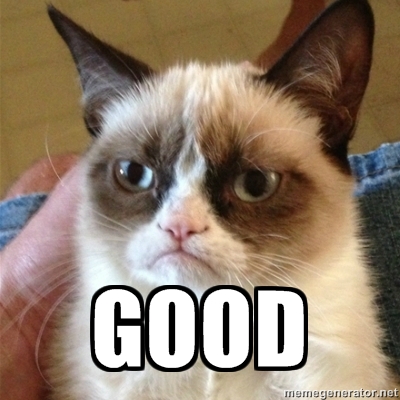 WashPost: Michelle Obama's Departure Ends 'Singular Era for American Fashion'

The piece by Robin Givhan contrasts with the writer's bashing of the looks of conservative women such as Carly Fiorina, who she mocked as a "style bully."
Regarding Mrs. Obama, Givhan fawned, "She helped young people see that fashion is more than catwalk extravaganzas and 'Project Runway.'"
Jill Stein Raises $5 Million…And Says She Can't "Guarantee" A Recount

HER ENTIRE CAMPAIGN SHE RAISED $3.1M. NOW WE'RE SUPPOSED TO BELIEVE SHE RAISED $5M? THIS IS THE CLINTONISTAS IN A BLATANT ATTEMPT AT STEALING AN ELECTION.
We cannot guarantee a recount will happen in any of these states we are targeting. We can only pledge we will demand recounts in those states.
If we raise more than what's needed, the surplus will also go toward election integrity efforts and to promote voting system reform.
Obama Plans to Rule America Outside the White House
…and he might get away with it.

President Obama is over. He knows that. There are still some things that he can do before he leaves office, but everything except the most destructive, can be undone by his successor. The next phase of his campaign will not be fought from the White House. It will be fought against the White House.
The other Obama is emerging in conference calls with his supporters. "One of the challenges that I've discovered being president is I'd like to be organizer-in-chief, but it's hard," he said in one call.
Obama can no longer be commander-in-chief. Instead he's plotting to become organizer-in-chief.
Lands activists urge Trump to revoke Obama's national monuments
But Obama administration critics say now is the time to try to establish a precedent. They say Mr. Obama has wildly abused presidential power in using the 1906 Antiquities Act to cordon off huge swaths of land and sea — mostly along the West and East coasts — to prevent energy exploration. In total, he has earmarked at least 553 million acres of land and water as national monuments, far more than any other president.
National monument markings prohibit oil and gas drilling and coal mining, meaning Mr. Obama has used his monument authority to effectively shut down huge areas of potential energy exploration and has drawn praise from environmental activists in the process.
Sarah Palin: 'Grateful to See the Church Step Up' for Donald Trump Because 'Eight Years Ago, I Felt They Didn't'

"No doubt, divine providence played a huge role in this election," she replied. "I will boldly proclaim that. I saw it first-hand. I was there on the campaign trail. I saw how things were changing. I saw more and more people's eyes open, and I think so much of that was based on the church in general, those people of faith who were praying to God that people would wake up."
Obama urged Clinton to concede on Election Night

The source said the final numbers were so close that Clinton might not have placed her call to Trump without a push.
"If anybody knew what actually happened that night, no one would have conceded," the source said.
But after Obama interceded, Clinton ended any debate.
"Just give me the phone," she reportedly said in frustration. "I'm calling him."
America's Students Are Morons Who Can't Distinguish Real News From 'Fake News'

"The researchers asked participating high school students to look at an Imgur.com photo of some mutant-looking daisies with the caption "this is what happens when flowers get nuclear birth defects." Almost 40 percent of the high schoolers decided that the photo was powerful evidence of nuclear radiation near Japan's Fukushima Daiichi nuclear plant in spite of the fact that the photo actually contained zero evidence suggesting that the daisies were anywhere near the nuclear plant.

Trump Supporter Cries on Election Day: "Finally Someone Gave a Damn That My Dad Lost His Job"
Cody Knotts is a film producer in Pennsylvania. He is also a Trump supporter. Cody broke down and cried when he told FOX News about how he felt when he heard Donald Trump won the presidency.

Pentagon to End Gun-Free Zones on Military Bases

President-elect Donald Trump ran on removing gun-free zones from military bases. On July 9, 2015, Breitbart News reported that Trump pledged to end the gun-free scenarios for U.S. troops by "[mandating] that soldiers remain armed and on alert at our military bases."
Tensions rise at CNN as the network aims for Trump

"CNN has always pledged to hold Trump accountable and that's what we should be doing," another source told the Examiner. "Since the election, CNN has out MSNBCed MSNBC," the source said, referring to the liberal slant at CNN's competitor. "In the long term, that's a dangerous place to be."