Trump Rushed Off Stage Following Security Threat In Reno, Nevada
Near the end of his speech, Trump put his hand above his eyes as if he was trying to look at a specific part of the crowd, when Secret Service agents sprang into action, two of them whisking Trump off stage, while others quickly jumped into the crowd to subdue an individual
Numerous reports that a white male in his 30's or 40's was detained, with witnesses reporting that they heard a man had a gun, but at this point, there is nothing available to confirm the presence of a gun.
HIS NAME IS AUSTYN CRITES…HE'S A HILLARY SUPPORTER
Austyn Crites: 5 Fast Facts You Need to Know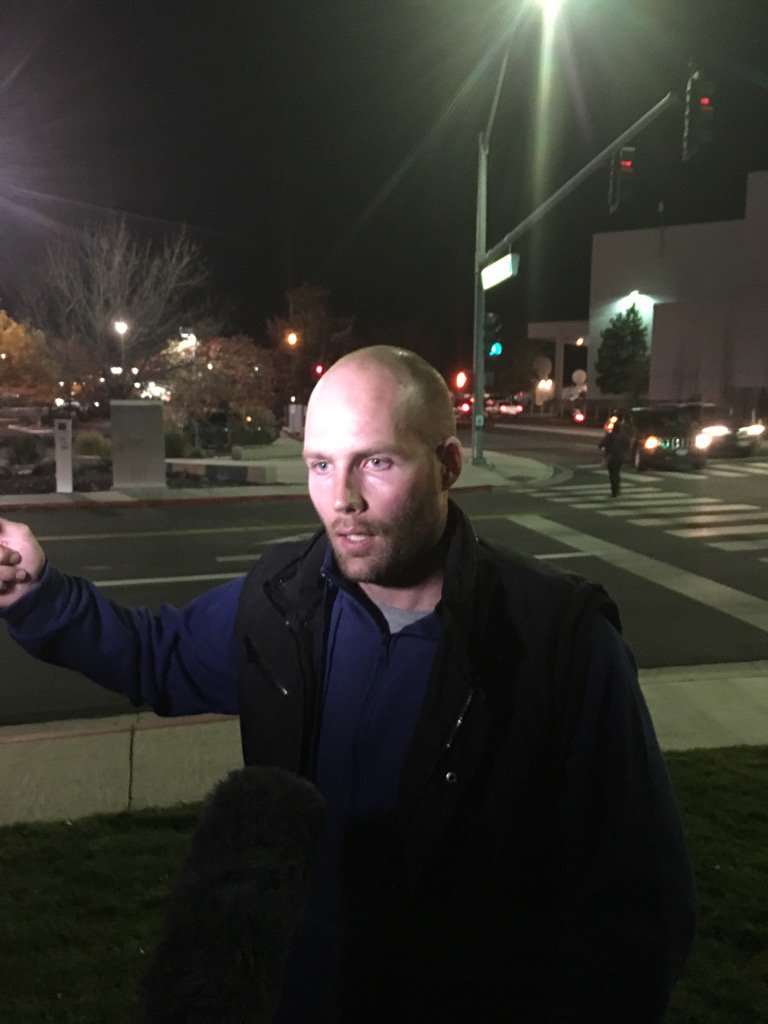 Austyn Crites, 33, was holding a "Republicans Against Trump" sign when he found himself in the center of the commotion. On Facebook, he refers to Trump as a fascist and a dictator and admits he's supporting Clinton.

Some in the media blamed Trump for the climate at his rallies.
Remember: Trump helped foster a climate of violence at his rallies. In February, he promised to cover legal fees for his violent fans.
The Clinton campaign has denied being involved in planting people to incite violence at Trump rallies.


BEHOLD THE COMPASSION OF THE LEFT:
In one of the more absurd statement of this absurd political season, Joy Reid guest Michelle Bernard said it was "hubris" for Donald Trump to imagine that he was "akin" to American leaders who have been the target of assassination attempts such as Lincoln, MLK, JFK, RFK and Reagan.
MEMO TO Michelle Bernard: