The hour is at hand. The winter of our discontent is upon us. Our time together grows short. The Chicago Bears don't play today.
IT'S GOING TO HAPPEN RIGHT BEFORE YOUR EYES
Election Fraud in Broward County: Officials Caught Ballot Stuffing, Destroying Ballots
Under Supervisor of Elections Brenda Snipes, Officials Put Florida Results in Question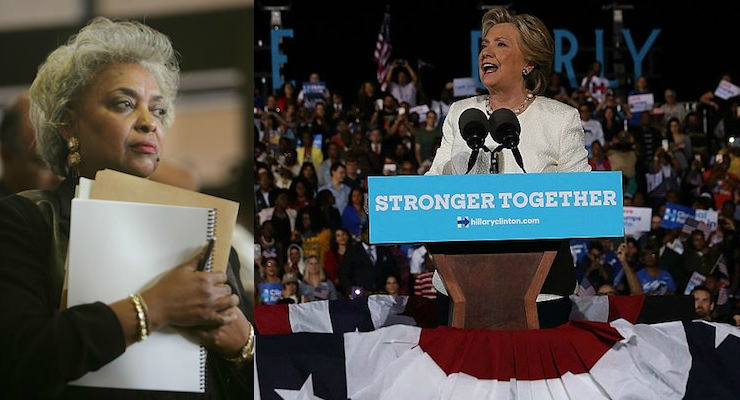 The election fraud scheme is multi-pronged and includes destroying ballots selectively and what is traditionally known as ballot-stuffing, or filling in absentee ballots.
"There is no authentic surge," a source at the Broward County Supervisor of Elections told People's Pundit Daily. "They've been at this [filling out absentee ballots] for days, working 4 to 5 employees some 16 hours a day each. There's no telling how many ballots we are talking about. As many as they can each write in 16 hours a piece."
The volunteer, who was terminated ubruptly after witnessing the mass voter fraud operation in what employees called "The Pitney Bowes Room," stated in their affidavit that they clearly saw these four individuals filling in "stacks" of ballots with the same pen given by the Supervisor of Elections to voters.
TRUMP CAMPAIGN PREPARING LAWSUIT Against Broward Co FL Sec of Elections Brenda Snipes
The affidavit by Chelsey Marie Smith accuses Broward County officials of filling out blank absentee ballots to officials who she saw filling the ballots out at the Supervisor of Elections headquarters.
page 1

'I've never said what he said in my life!' Trump blasts Hillary for appearing onstage with Jay-Z after the rapper drops F-bombs and N-words during concert rally – and draws a larger crowd all by himself!
Donald Trump clobbered Hillary Clinton on Saturday morning for appearing with Jay-Z in Cleveland
The rapper dropped one F-bomb and N-word after another, and then Hillary embraced him onstage
Clinton has been openly critical of Trump's 'tone' and the 'lewd' language he has used in the past
'I tell you what: I've never said what he said – in my life!' Trump declared in Tampa, Florida
Clinton held her campaign rally with Jay-Z and Beyoncé, drawing 10,000 people with free tickets
Many of them exited before Clinton spoke, and Trump drew a larger crowd by himself in Pennsylvania
He told a crowd in the town of Hershey: 'I'm here all by myself… No guitar, no piano, no nothing'
HERE ARE MY NEGRO PROPS. VOTE FOR ME!

BUT… BUT… TRUMP ONCE SAID 'PUSSY.' THAT DISQUALIFIES HIM, RIGHT?
He slams the phoniness of Hillary Clinton for attacking Trump over his lewd language – but then praising Jay Z, who used "every word in the book" last night at a rally for Hillary Clinton.
The media constantly attacks Trump for his language, but sees nothing wrong with a Hillary event featuring gutter language. They are phony. Hillary even said last night after Jay Z's performance, "This is what America is all about."

Hillary Clinton rally speaker goes rogue!
NEVER INVITE A BERNIE BACKER TO SPEAK IF YOU DON'T KNOW WHAT THEY'RE GOING TO SAY

Criminal President Obama Encourages Illegal Aliens to Vote – Promises No Repercussions
Barack Obama openly called on illegal aliens to vote in Tuesday's election.
This whole administration is lawless.
They lie at every turn.
They lied to get Obamacare passed.
They lied about Benghazi.
They lied about Hillary's private server and emails.
And now they are calling on illegal aliens to vote.

Hillary Goes on Ellen Degeneras Show and Jokes About Sleeping with Chelsea
THIS IS JUST SICK
In a regular segment on the show ELLEN guest are asked who they would rather sleep with.
Hillary picks first between Michelle Obama and Beyonce.
They then ask if Hillary if she'd prefer to have sex with Chelsea, her own daughter, over Michelle Obama.
Hillary doesn't recoil in disgust – and approved this beforehand as everything she does is scripted.
Pretty sick and disgusting.

Tim Kaine Cheers End of White Majority in Spanish Address
"By 2050, communities of color will represent the majority of our population," Kaine said. "So, of course, Latinos will help shape the future of America because you are the future of America."
As the Pew Research Center has documented, this demographic transformation is largely the result of the changes to visa issuance policies enacted into law in 1965 that lifted the immigration controls put in place by Calvin Coolidge during the 1920s. In 1965, Ted Kennedy helped usher in policies that offered American green cards to the entire world.
Yet during his remarks, Kaine laid out how a Clinton administration plans to hasten the demographic transformation through expansive immigration policies that would essentially bring about the dissolution of national borders.
Trump's Final Ad: 'The Argument For America'
Well, it's a great ad. A great closing statement by Trump. The only problem is, Trump should have been doing this since the day he became the presumptive nominee way back in May. He could have run so many different ads against Hillary Clinton it wouldn't have been funny. Following the Democratic Convention, Trump should have BLANKETED 10 battleground states with $100 million in ads, with every reminder of Hillary Clinton's 30 year history of corruption. He could have gone after her relentlessly and not allowed her to pull into a double-digit lead, which was uncontested by Trump except for his speeches on the campaign trail. She sat on a huge lead for weeks and ran negative ads against him that painted him into a corner. Trump didn't run his first campaign ad of the General election until August 19th, giving Hillary Clinton a huge head start. Trump, for some reason, thought he didn't need to run ads, he just needed to fly into different cities and make speeches. Why Trump, who has told us repeatedly that he's a billionaire, didn't employ an all the above strategy, I just don't know. I really don't.
UNLESS HE REALLY NEVER CARED ABOUT WINNING IN THE FIRST PLACE
Here's Trump's very last ad of the campaign-

Following epic parade, Cubs poised for SNL appearance, White House visit
It happened: @Cubs win World Series. That's change even this South Sider can believe in. Want to come to the White House before I leave?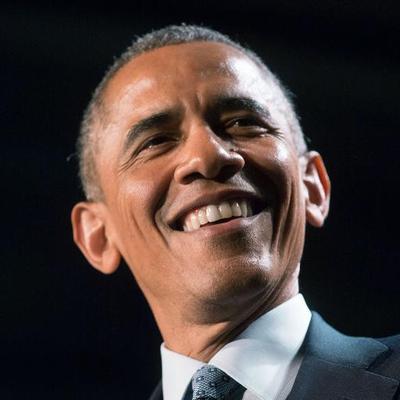 CHECK THE TAPE…. I SAID LAST WEEK HE'D WANT THEM FOR A PHOTO-OP BEFORE HE GETS OUT OF DODGE.
Following Friday's legendary World Series parade – which, Chicago police told WGN-TV, drew an estimated 5 million fans – a bunch of Cubs players will head to New York to appear on the upcoming episode of Saturday Night Live, catcher David Ross told MLB Network.
New Ad Puts Clinton in a Rap Video: 'Pay My Foundation for the Keys to the Nation'
THIS IS FUNNY

Playing off the allegations of pay-to-play and influence-peddling around her State Department and the foreign and financial entities who gave millions to the Clinton Foundation, the narrator raps, "If you want to get to the top, don't let the rules hold you back. Pay my foundation for the keys to the nation." Meanwhile, an actress portraying Clinton dances around the Oval Office with money floating around her.
"Money, money, money, you keep it gushin.' Don't care if you're Arab, Wall Street or Russian," the narrator raps at another point, while Clinton dances with the different interests.
Ebony Editor: I Want Trump Supporters To Die
MY SKIN IS MY SWORD AND SHIELD. I CAN HIDE BEHIND IT, SAY ANYTHING I WANT, AND NOBODY WILL CRITICIZE ME BECAUSE I'M AN OPPRESSED MINORITY.

"Yes, you read that correctly. I want these motherfuckers to lose. And if losing what might be the last winnable election for them in a millennia isn't enough for them to move into the 21st century, I wouldn't terribly mind if they withered the fuck away and died," Young wrote for VerySmartBrothas.com.
Since Trump supporters are motivated by "hate and fear and loathing," Young said he's voting for Clinton because he cannot live in an America where Trump supporters would have any reason "to be optimistic about their beliefs."
Virginia Gov. Pardons 60,000 Felons, Enough To Swing Election

WELL, DUH, THAT'S THE WHOLE IDEA.
Virginia Gov. Terry McAuliffe has granted voting rights to as many as 60,000 convicted felons just in time for them to register to vote, nearly five times more than previously reported and enough to win the state for his long-time friend, Democratic nominee Hillary Clinton.