Some may consider a scattershot approach as a writing style. An imagination so vivid that the thoughts flow about willy-nilly (I always wanted to type that) and somehow appear in some semblance of order. The truth is that most times when I start a post I have no clue where it's going or when it will end. Some call it eccentricity, some call it genius, some call it idiocy. Take your pick.
White House defends Obama evading Senate on Paris climate deal
White House senior adviser Brian Deese said the president has the legal authority to ratify the accord without the two-thirds Senate vote required for treaties. He said the pact negotiated by 195 countries in December is merely an "executive agreement."
"The president will use his authority that has been used in dozens of executive agreements in the past to join and formally deposit our instrument of acceptance, and therefore put our country as a party to the Paris Agreement," Mr. Deese said at a White House press conference.
WHY WOULD HE WORRY ABOUT CONGRESS NOW?

Kelli Ward Vows to Retire John McCain in Historic Arizona Primary


DR. WARD, I HATE TO RAIN ON YOUR PARADE, BUT IT WILL NOT HAPPEN. HE HAS THE FULL BACKING OF THE GOP ELITE AND HE'S THE BEST BUDDY THE DEMOCRATS HAVE. HE PLAYED AT RUNNING FOR PRESIDENT AGAINST OBAMA BECAUSE IT WAS HIS TURN, BUT SPENT $4 MILLION TO DEFEAT A TALK SHOW HOST TO KEEP HIS CUSHY JOB IN THE SENATE.
Surrounded at home by family members making last-minute phone calls, Ward understands the historical significance that a win Tuesday will have on the Republican Party and the future of the nationalist movement that has grabbed hold of the popular consciousness and refuses to let to.
"We the people have a voice and we need to use it," Ward told Breitbart News in a contemplative interview. "And the career politicians and elitists need to hear that roar."
FBI Detects Breaches Against Two State Voter Systems


The FBI is urging U.S. election officials to increase computer security after it uncovered evidence that hackers have targeted two state election databases in recent weeks, according to a confidential advisory.
U.S. intelligence officials have become increasingly worried that hackers sponsored by Russia or other countries may attempt to disrupt the November presidential election.
NOT TO WORRY… THE DEMOCRATS HAVE ELECTION-RIGGING DOWN TO A SCIENCE
Befuddled Hillary Clinton Begs Big Money Donors for Advice on Debating Donald Trump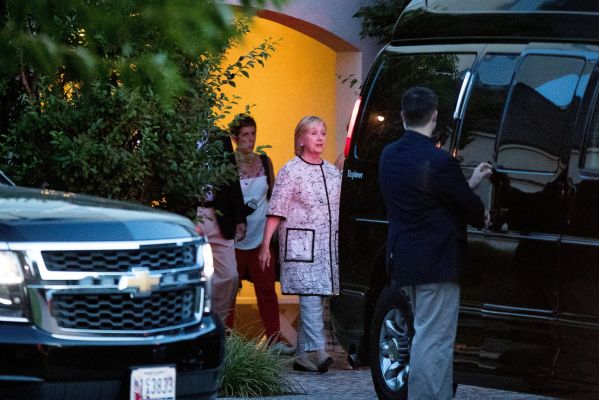 Democratic presidential nominee Hillary Clinton is having so much trouble coming up with a debate strategy against her rival, Republican presidential nominee Donald Trump, that she begged big money donors at a fundraiser in the Hamptons on Monday for advice on how to deal with Trump at the upcoming presidential debates.
"I want any of your thoughts or ideas about how I should debate Donald Trump, just to name one thing. 71 days left in the campaign and I am not taking anything, anyone or any place for granted. This is the most unpredictable electoral season that I certainly can remember and I am running against someone who will say or do anything."
OH, REALLY??
Confirmed: Clinton Camp Debate Prep Includes Discussion of Size of Trump's Hands

Our Democratic source notes that when Marco Rubio during the primary talked about the size of Donald Trump's hands that it flustered Donald Trump taking him off his game while comments like bankruptcy and other financial matters he will be better prepared to answer. Our source indicates the Clintons have 25 researchers looking into four decades of Trump's background.

TRUMP HAS LAURA INGRAHAM PLAYING HILLARY'S PART FOR HIS DEBATE PREP. I THINK INGRAHAM COULD WIPE THE FLOOR WITH EITHER OF THEM.
Huffington Post Contributor: I've Had Stories About Hillary's Health Erased, Publishing Access Revoked

ONE DOES NOT TELL THE TRUTH ON THE EMPRESS-IN-WAITING WHEN YOU WORK FOR A LIBERAL RAG
On Hillary Clinton as a Model for Young Girls


Given that the former secretary of state used her office to enrich herself and her husband; given that she so willfully compromised national security by setting up her own private email server in order to avoid congressional and public oversight; given that she has repeatedly lied about these actions; given that she lied to the mothers and fathers of the men killed by terrorists in Benghazi; and given that she has a long history of lying (a New York Times columnist called her a "congenital liar" in the 1990s), the notion of Clinton as a model for America's girls and young women is nothing, if not depressing.


Voters Clueless on What Hillary Clinton's Previous Job Was

Bill Clinton: Rebuild Detroit with Syrian Refugees
Detroit has 10,000 empty, structurally sound houses—10,000. And lot of jobs to be had repairing those houses. Detroit just came out of bankruptcy and the mayor's trying to do an innovative sort of urban homesteading program there. But it just gives you an example of what could be done. And I think any of us who have ever had any personal experience with either Syrian Americans or Syrian refugees think it's a pretty good deal.
It is unclear from the video why Clinton seems to think it would be better to fill these Detroit jobs with imported foreign migrants rather than unemployed Americans already living there, who could perhaps benefit from good-paying jobs.

MSNBC Host Says He Doesn't Want to 'Deal With' or Discuss Anthony Weiner Scandal

MSNBC anchor Thomas Roberts voiced his discomfort with discussing the latest Anthony Weiner sexting scandal on Monday, telling his panel at the outset that it was not a subject he wanted to talk about or "deal with."
OF COURSE NOT… IT'S NOT LIKE HE'S A REPUBLICAN OR ANYTHING
Baltimore Residents Beg Police To Protect Their Neighborhoods


About 40 people, most of them older black women, gathered in a West Baltimore church basement to ask police to return order to their community.
A gas station owner whose parking lot had been taken over by loiterers begged for help; a 17-year old was also fatally shot there. Another man asked about the foot patrol officers that were promised to the community.
BUT… BUT… ALL COPS ARE RACISTS WHO ONLY WANT TO SHOOT INNOCENT BLACK MEN WITH THEY HANDS IN THE AIR.
THE DEMOCRATS… YOU KNOW, THE ONES 97% OF YOU VOTE FOR FAITHFULLY? AXE THEM WHY THEY'RE AGAINST YOU HAVING GUNS TO DEFEND YOURSELVES. HOW ABOUT THAT?
Watch this Video Montage of #ParanoidHillary's KKK Speech

Trump supporter shouts "Pepe!" during Hillary Clinton's Alt Right Speech

New Trump Ad Shows Racist Remarks Made by Hillary Clinton in 1996

When dealing with "super-predators" in society, it is the government's job to bring them to "heel."
This is what Democratic nominee Hillary Clinton had to say about crime in the 1990's while her husband Bill Clinton was president.
Donald Trump posted a video on Friday showing Clinton's infamous speech discussing the controversial crime bill signed into law that increased mandatory minimums for first time offenders, specifically "certain kinds of kids" Clinton said.
"Looking back, I shouldn't have used those words, and I wouldn't use them today," Clinton said earlier this year about her "super-predator" remark.

The 14 House Primaries To Watch Tuesday

The next slate of con­gres­sion­al con­tests will be de­cided in Ari­zona and Flor­ida on Tues­day, one of the busiest primary days of the en­tire cycle. In Ari­zona, Re­pub­lic­ans will choose their can­did­ate in the seat that Demo­crat­ic Rep. Ann Kirk­patrick is va­cat­ing, one of the party's few op­por­tun­it­ies to play of­fense.
McCAIN AND WASSERMAN-SMUTZ ARE ON THE BALLOT
In defiant fight against 'climate change,' Obama jets to Hawaii to give a speech about a reef or something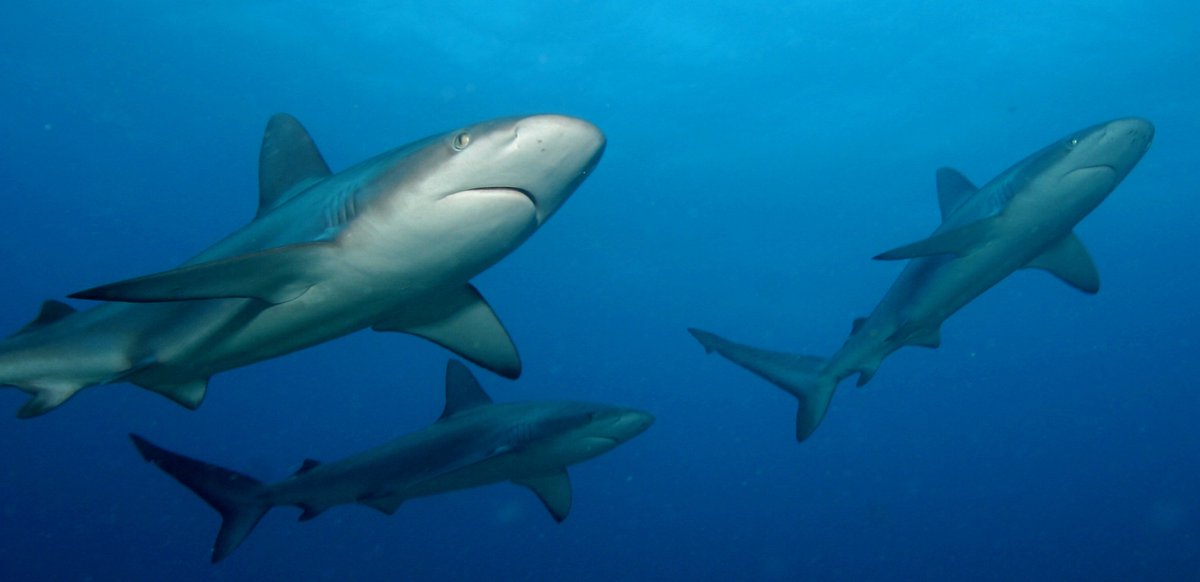 Sucking up all the tax dollars they can, the Obama's have been on a jet-setting, vacation-tour to make any A-list Hollywood celebrity jealous.
An upcoming stop happens to be the Papahanaumokuakea Marine National Monument that was recently expanded to make it the largest protected marine area on planet earth.
No events or appearances again tomorrow on Pres Obama's schedule. Leaves Wed. on 10 day trip to Lake Tahoe, Hawaii, Midway, China & Laos.
Pres Obama's visit to Midway Atoll on Thursday sounds intriguing. @Deese44 says @POTUS will get to "interact directly with the wildlife."