Growing up in the 1960's we all remember certain songs that we related to a date or significant event in our formative years. John Sebastian and The Lovin' Spoonful recorded this in 1966. I was 16 and had just gotten a drivers license. Every Saturday night my grandparents would go out to eat at the same restaurant. I knew I had about 2 hours after they left to take granddad's 1960 Chevy station wagon and cruise the two lane blacktops around the area, radio blasting. Good times. Only got caught when they came home early once.

FAST FORWARD TO TODAY'S REALITY
Chicagoland: 23 Wounded, 3 Dead Since Last Saturday

 2 Brothers Charged In Fatal Shooting Of Dwyane Wade's Cousin


SHE WAS WALKING HER KIDS TO REGISTER FOR SCHOOL, INCLUDING A BABY IN A STROLLER
Black Disciples also suspected in shooting last week of Chicago rapper King Yella. So where is the Black Lives Matter effort to stop gang violence?
Murder cases in Chicago set to hit highest level in 20 years with as many as 90 shootings a week… but the detective force is shrinking
THE POLICE CAN'T KEEP UP
Chicago, with a population of 2.7 million, has more shootings and homicides than any other U.S. city
It also has more shootings by law enforcement than other major cities, according to police department figures
In a city with as many as 90 shootings a week, homicides this year are on track to hit their highest level since 1997
Meanwhile, the number of detectives on the Chicago police has dropped to 922 from 1,252 in 2008


Two Nuns Found Stabbed To Death In Their Mississippi Home

Two beloved nuns who spent decades helping the poor in rural Mississippi were found stabbed to death in their home after they failed to show up for work at a medical clinic.
The nuns, who worked as nurse practitioners, were identified as Paula Merrill, 58, and Margaret Held, 68.
Man Charged With Capital Murder in Killing of Mississippi Nuns

Rodney Earl Sanders, 46, was charged with two counts of capital murder "after an exhaustive interview" Friday night, the Mississippi Bureau of Investigation said in a statement.
Media Protects Hillary Clinton after Weekend of Mega-Fundraisers with Elitist Donors
Hillary Clinton attended two mega-fundraisers in the Hamptons on Long Island, New York on Sunday where she raised well over $3 million–and the media (with rare exception on Twitter) is not reporting on the Democratic presidential nominee's activities for the days.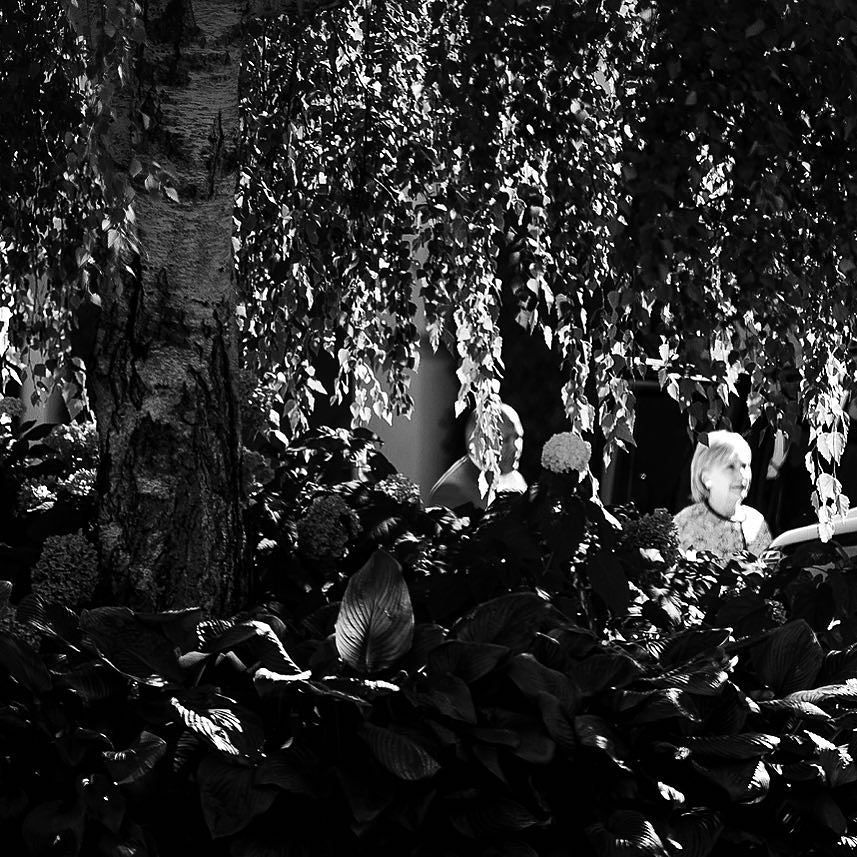 SHE WILL NOT BE DENIED
State Dept. says no more Hillary schedules before November election; public should assume the worst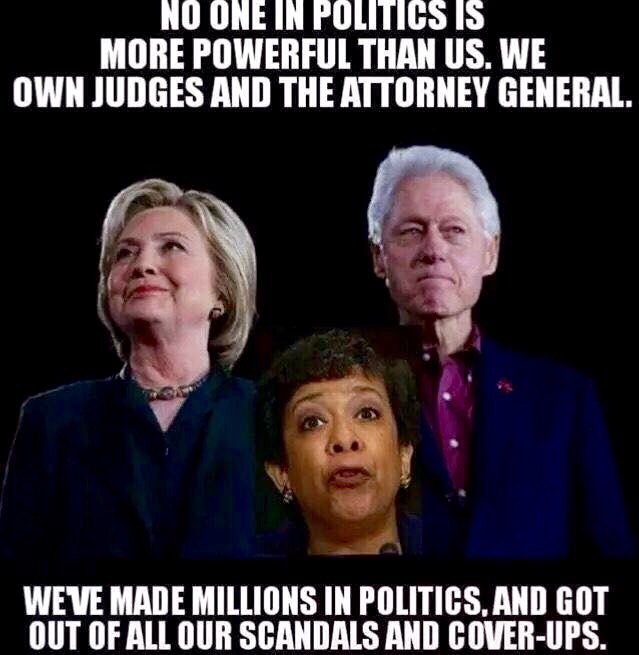 Ann Coulter told to 'kill yourself' at Comedy Central Rob Lowe roast
THIS WAS SUPPOSED TO BE A COMEDY ROAST…..THE LEFT NEVER MISSES THE OPPORTUNITY TO INFLICT PAIN ON THOSE THEY DISAGREE WITH
"Ann is one of the most repugnant, hateful, hatchet-face b—-es alive," British comedian Jimmy Carr declared, as audience members cheered. "It's not too late to change, Ann. You could kill yourself!"
The conservative commentator — eager to promote her new book, "In Trump We Trust" — was one of nine celebrities invited to take pot shots at the star of "The West Wing" and "St. Elmo's Fire."
But it was Coulter, 54, who spent much of the evening in the hot seat — at one point being labeled a "two faced b—-h" and a "transvestite whore."

Beyonce Continues to Trash Police at MTV VMAs
HOW I DESPISE THESE "ENTERTAINERS"

On Sunday Beyonce was back at it.
Beyonce met with the mothers who lost sons in police shootings — despite the fact that all of their sons were found guilty of criminal behavior when they were shot dead by the police.

Beyoncé posed for pictures with Sybrina Fulton (second left), Gwen Carr (left), Lesley McSpadden (second right), and Wanda Johnson (right) – the mothers of Martin, Garner, Brown and Grant respectively. (Daily Mail)
** Beyonce did not invite the children and spouses of the dead cops in Dallas or Baton Rouge to the awards show.
Beyonce continued with her anti-police campaign during her performance.

Beyonce's dancers were dressed as angels during her performance… Because thug Mike Brown was an angel(?) Each 'angel' fell to the floor during her performance and were covered in red light, in protest of gun death and police brutality.
Plouffe Annoys Chuck Todd When He Calls Trump a 'Psychopath'

HOW DID A POLITICAL PARTY BASED SOLELY ON BIGOTRY AND HATRED BECOME SO PREVALENT?
I think the assessment was that Donald Trump would try and do some things to appeal to the middle of the electorate, to appeal to the suburban college educated women. He's not. Basically we have a psychopath running for president," Plouffe said. "He meets the clinical definition, OK?"
Todd immediately took issue with Plouffe diagnosing Trump on television and stopped him and asked if he had a degree in psychology.
"Is that fair? We're jumping to conclusions here," Todd said. "I think this is what gets voters a little frustrated with this campaign."
Humiliated Huma FINALLY dumps sexting Weiner: Hillary's top aide separates from her husband just hours after he sent an admirer a photo of his crotch while their four-year-old son slept beside him
Huma Abedin has revealed in a statement that she is separating from her husband Anthony Weiner in the wake of his latest sexting scandal
'Anthony and I remain devoted to doing what is best for our son, who is the light of our life,' said Abedin in a statement, referencing their four-year-old son Jordan
Abedin was seen smiling in the Hamptons Sunday at around 7pm while travelling to a fundraiser with Hillary Clinton
Hours later, it was revealed that Weiner had allegedly been caught in a sexting scandal for the third time in five years
One of the photos Weiner, 51, allegedly sent to the unknown woman was a picture of his manhood in boxer briefs while his son lay asleep next to him in bed
Later that evening, Clinton was seen leaving the fundraiser and getting into a waiting van, but Abedin was nowhere to be seen


PRIVACY…..RIGHT

 Julian Assange: Hillary Clinton is Protected by "Elite Immunity" from Prosecution
"What's happening is a form of elite immunity. Now, Hillary Clinton, her administration with Obama has prosecuted more journalists and journalist sources, including us and our sources, under the Espionage Act, than all previous presidents combined… When you see that Hillary Clinton has not been prosecuted for over 100 classified messages that she has exchanged including ones with classified labels, that is elite immunity."

DNC Compares Women's Suffrage Movement To Electing Hillary Clinton

Ohio burglar sentenced to 45 YEARS behind bars for killing police dog Jethro after judge called his actions 'intolerable'
Kelontre Barefield, 23, pleaded guilty to shooting K-9 officer Jethro
He also pleaded guilty to multiple unrelated burglary and robbery charges
Judge sentenced him to 34 years for killing Jethro and 11 for other charges
Jethro was shot by Barefield in January while responding to grocery store
Barefield's actions were called 'intolerable' by an Ohio judge

BETTER TO PUT KELONTRE IN A ROOM WITH SOME OF JETHRO'S BROTHERS AND SISTERS

 Immigration Expert: U.S. to Resettle Nearly One Million Muslim Migrants Under One Term of Clinton Presidency

"WE WILL LIVE OFF THE TAX-PAYING INFIDELS AND RAPE YOUR WOMEN. IT IS THE WILL OF ALLAH."
THANK YOU, DEMOCRATS
Camarota explained that this large expansion in Muslim migration would be part of a massive increase in overall immigration, which the U.S. could experience under a President Hillary Clinton. Camarota noted that Clinton could potentially add as many as 10 million new immigrants to the U.S. during her first term alone, on top of the millions of illegal immigrants to whom she would grant immediate amnesty.
DNC Chair Completely Dodges Questions About State Department Links to Clinton Foundation

"Based on what I've seen, I understand that there's a new round of fresh eyes looking at more emails that might be released," Brazile said on ABC This Week. "I've been dealing with another situation involving emails that were leaked. Private information that has been put out—"
"Let's stick with the foundation," host Martha Raddatz said.
"Well, I've got to stick with what I know," Brazile said, laughing. "I'm not an official at the State Department."


ANOTHER HOT MESS…