To quote a famous whore: 'step back, take a deep breath'
This is the normal distended stuff that you've become accustomed to seeing here.
Iranian Regime Harasses, Attempts to Intercept US Destroyer in Strait of Hormuz
US defense officials confirmed Wednesday the Iranian regime attempted to intercept a US Destroyer in the Strait of Hormuz.
Four Iranian ships harassed and carried out a "high speed intercept" in the strait of Hormuz.


THEY CAN GET AWAY WITH THIS BECAUSE THEY KNOW THE PRESIDENT IS A GUTLESS MUSLIM PRICK

CEO Got 671% Pay Raise While Hiking the Price of Epi-Pens

The CEO of the company that drastically increased the price of EpiPens got huge pay increases over the years, with her salary reaching nearly $19 million annually.
According to filings reported by NBC News, Mylan Pharmaceuticals CEO Heather Bresch's yearly compensation rose from $2,453,456 in 2007 to $18,931,068 last year.
In 2007, the Epi-Pen's wholesale price was $56.64, but it has now grown 460% to a whopping $317.82. The company's stock price more than tripled over that period.
Bresch is the daughter of Sen. Joe Manchin (D-WV) and some have called for congressional hearings after learning of her huge pay hikes amid the Epi-Pen price increases
GO FIGURE
Mizzou Loses Nearly One-Quarter of Freshman Class Thanks to Black Lives Matter


The University of Missouri's (MU) flagship Columbia campus has officially lost a staggering 23 percent of its freshman class this year, an even worse figure than administrators initially predicted in the wake of major racial strife.
The decline is wreaking havoc on the school's budget, which has a hole of about $30 million. To contain costs and reflect its shrinking population, the school has already shuttered several dormitories.
WHAT WHITE STUDENT WHO IS SERIOUS ABOUT GETTING AN EDUCATION WOULD WANT TO PUT UP WITH THESE MOUTH-BREATHING RACIST SCUM ATTACKING THEM, HARASSING THEM, THEN RUSHING TO THEIR 'SAFE SPACE?"
Heroin laced with elephant tranquilizer hits the streets

Carfentanil is the most potent opioid used commercially, 10,000 times stronger than morphine. It is a version or analogue of fentanyl, the painkiller that most recently made headlines with its role in the death of pop star Prince.
Carfentanil can slow breathing significantly. It's not approved for human use but is used commercially to sedate large animals, such as elephants. About 2 milligrams can knock out a nearly 2,000-pound African elephant.
THAT'S SOME SERIOUS SH!T


Barack Obama Creates New National Monument in Maine's North Woods

JUST ANOTHER FEDERAL LAND GRAB
Two of Maine's representatives in Congress are not happy after President Obama signed an executive order creating the "Katahdin Woods and Waters National Monument," placing 87,563 acres of Maine's woods under federal control. It is thought that the area may eventually be designated as a national park, but Sen. Susan Collins and Rep. Bruce Poliquin aren't too thrilled.
Trump makes Minnesota's ballot

Republican presidential nominee Donald Trump was added to Minnesota's ballot on Thursday.
Ryan Furlong, a spokesman for Minnesota's Secretary of State's office, said that Trump's filing is completed and the GOP ticket will appear on the office's website listing those on the ballot soon.
He noted that major party candidates have until Monday to file for ballot access.
IT WOULD HAVE BEEN EMBARRASSING NOT TO HAVE YOUR CANDIDATE ON THE BALLOT, WOULDN'T IT?
Donald Trump Is Right. Black People ARE Poor. Stop Lying to Yourselves.

Cartoonist's Website Suspended After Posting Mocking Clinton Cartoon

Popular conservative cartoonist Ben Garrison had his website suspended for the third time after he published a mocking cartoon of Hillary.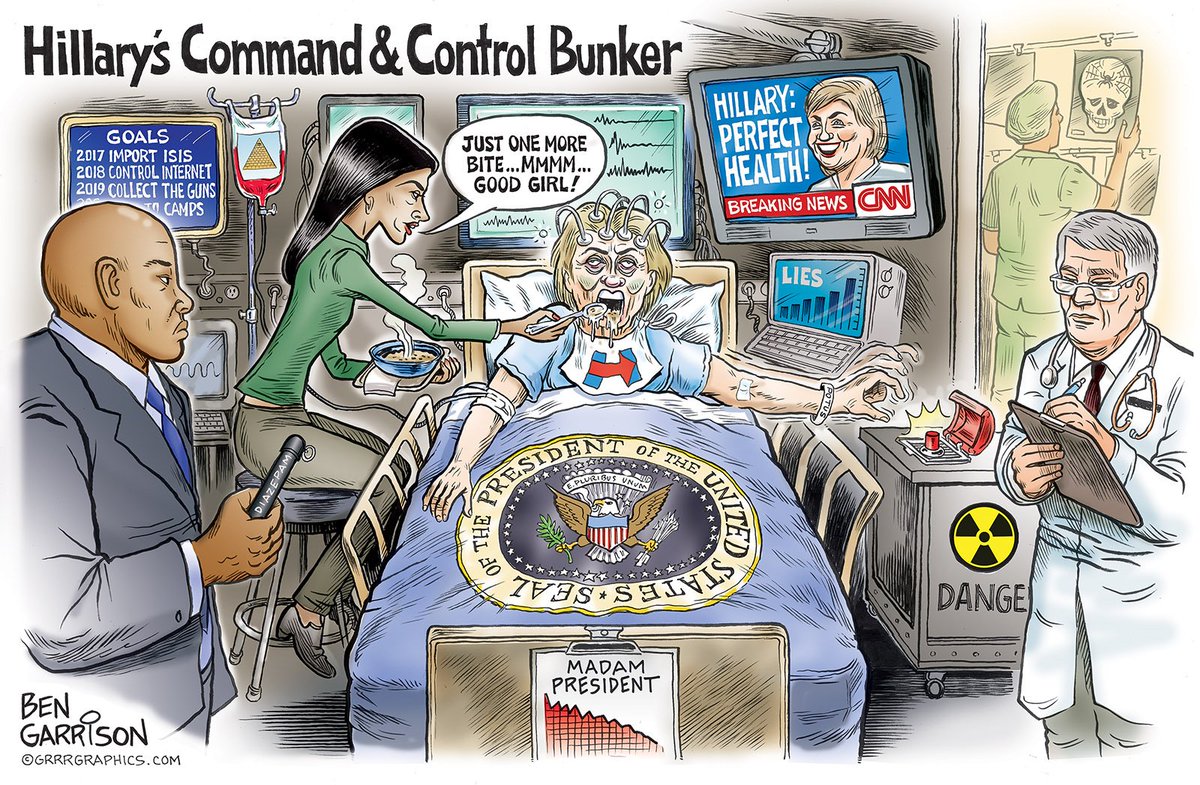 THOU SHALT NOT MAKE FUN OF THE QUEEN
Bakery Bakes Cake Shaped Like Transgender Ken Doll – Tells Detractors "Just Eat It"

Freeport Bakery, a well-known business in Sacramento, posted a picture online nearly two weeks ago showing a special-ordered cake that depicted Ken wearing a puffy pink dress, flowery sash and a tiara.
AT LEAST THEY DIDN'T GO TO A CHRISTIAN BAKER AND FORCE THEM TO MAKE THIS GARBAGE OR GET SUED… JUST BECAUSE
Five police officers denied service at Louisville Taco Bell

The Louisville Police Department says the officers went to the Taco Bell on Preston Highway for their lunch break. They say a man at the counter turned to other employees and said he wasn't taking their order and then walked away.
The officers say another employee walked toward the register to take the orders, but they say they then overheard a conversation between two employees making the food.
"One of these young men, told the other employee, 'I wanna mess with them. I wanna mess with them.' And then he followed that up by saying, 'I'm going to mess with them," Louisville FOP President Dave Mutchler said.
The police officers say they walked out of the restaurant at that point.
In a statement, both Taco Bell and the Louisville franchise owner said they have apologized to Louisville Police and directly to the five officers. The franchise owner says police made it clear that they didn't want any of the employees to be fired.
The owner said he plans to re-train staff at his Taco Bell.