Did you ever wonder what it's like to be able to tell the most outlandish lies and never, ever get called on it? Promise people things you never deliver on and they still remain blindly loyal? Keep your power over those either too ignorant, apathetic, or both by buying their loyalty with money you take from people who disagree/despise/loathe you? Welcome to the world of liberal politics. We've suffered irreparable damage at the hands of a sadistic, uncaring Muslim bastard who attained the highest job in the world on absolutely nothing more than his skin color and a media horde who carried him on their shoulders, never letting anybody know about the past he had sealed by court order before he ever ran for office. He won every race by getting his competition eliminated. He used whoever was useful and promptly threw them all away save one… Valerie 'Rasputin' Jarrett. He's never hidden his utter contempt for the country and enough people don't care that he lasted 8 long years. If he could, he'd run again and win in another landslide.
Now comes Hillary Clinton, the jilted woman left at the altar as the MSM fell head over heels with the Chicago street hustler. Since the day he took the nomination and the job she'd been promised away from her, she has assumed the role as the heir apparent. Nothing on earth will stop her. Even if Trump didn't run for president as a massive ego trip, even if he could/would do any of the things his supporters think he will, he has virtually no chance of winning. No republican would. I doubt we'll see another Republican president within 20 years, if ever. Cankles will get to pick 2-3 Supreme Court justices, and the Constitution as we have known it will be no more. A majority of the black-robed demigods will view it as a 'living, breathing document' and be free to interpret it any way they like.
The media whores have hardly mentioned a word about the devastating floods in Louisiana this week, where 13 people died and 40,000 homes have been destroyed. Why? Bush isn't president anymore. King Barack I was on his last free vacation and he wasn't going to cut it short since there weren't enough blacks displaced to make it worth the effort. There's this thing called youtube to show his blatant hypocrisy. He couldn't care less.
When Obama Blasted President Bush For Flying Over Louisiana Devastation

What a difference a few years makes. The lib media and the left hammered George W. Bush mercilessly during Hurricane Katrina. Today in Louisiana, we have the worse natural disaster since Hurricane Sandy, 40,000 homes in Louisiana underwater, 30,000 people rescued, thousands packed into emergency shelters and President Obama is playing golf on Martha's Vineyard with no intention whatsoever of cutting his 2 week vacation short because he's getting 'updates' on what's happening in Louisiana. And the media? The very same people who gave Bush hell give Obama a pass. Nothing to see here…

Obama Eats Out After Day At Beach, Some In Louisiana Eat Out Too…
HE RELISHES RUBBING OUR NOSES IN IT


Some in Louisiana also ate out, perhaps not as finely as Mr. Obama, but with a lot of camaraderie.

SOME FOLKS DON'T SIT ON THEIR LAZY ASSES AND WAIT FOR SOME GOVERNMENT AGENCY TO GIVE THEM STUFF
Vacation Obama Squeezes in Tenth Round of Golf Before Louisiana Trip


'LINE UP SOME DARK FOLK FOR ME TO ACT LIKE I GIVE A SHIT'
After Republican presidential candidate Donald Trump drew attention to the area by visiting on Friday, the White House announced that the president would also visit the disaster area on Tuesday — once his vacation was over.
Hillary Clinton joins Obama in Martha's Vineyard on fundraising tour: She holds a series of exclusive events including summer party with Cher
Hillary Clinton is in Martha's Vineyard where she was attending a fundraiser on Saturday
Her visit coincides with President Barack Obama's annual summer vacation with the first family on the island
On Friday evening, she celebrated her husband and former president Bill Clinton's 70th birthday
The Clinton fundraiser on Saturday was held at the Edgartown home of Clinton supporters Frank and Carol Biondi
It was one of several fundraisers Clinton is scheduled to attend on the island this weekend including one with special guest Cher on Sunday
SHE'S CLOSE TO HER GOAL OF RAISING ONE-HALF BILLION DOLLARS. YOU CAN NEVER HAVE ENOUGH MONEY.


Mook Defends Clinton Not Holding Press Conference in 260 Days: She's Not 'Shying Away From Tough Questions'

"Well, the real question here is whether Secretary Clinton has been taking questions from reporters, which she absolutely has," Mook said. "We went and counted and she has been in more than 300 interviews with reporters this year alone. I know she's been on your show, and we're going to continue to do that and there are a lot of different formats in which she can engage with reporters, whether it's those one-on-one interviews, whether it's talking with her traveling press reporters, or a press conference, and we're going to look at all of those as we move forward.
HEY, LET'S JUST MAKE UP ANYTHING… THE PRESS WILL LET IT SLIDE AND OUR VOTERS DON'T CARE
SECRET SERVICE AGENT Says Hillary Has Parkinson's Disease…Has Trouble Walking…Flashing Lights, Strobes Cause Seizures

IF THIS IS TRUE, THEY'LL PROP HER UP JUST TO GET THROUGH THE ELECTION. THEY WILL NOT LET THE PRESIDENCY FALL INTO REPUBLICAN HANDS… ESPECIALLY TRUMP'S.
Hillary had several chances over the years to treat her Secret Service detail with kindness and respect. She chose instead to berate them and treat them like second class citizens.
Her arrogance and mistreatment of those who have been hired to protect her life is now coming back to bite her.
New York Times Tech Columnist Calls on Google to Hide Hillary Health Info

"Go online and put down, 'Hillary Clinton illness,' and take a look at the videos yourself," Rudy Giuliani recently said on Fox News, during an argument about how sick Clinton really is.
Manjoo of the Times called for Google to "fix" the problem of search results possibly hurting the Democratic nominee.
THE QUEEN MUST PROTECTED AT ALL COSTS
Giuliani: Hillary Doesn't Need To Campaign Because The 'Media Empire' Does It For Her

SHE DOESN'T HAVE A WORRY IN THE WORLD
Clinton Spokesman Denies Huma Abedin Edited Islamic Magazine She Edited

When in doubt, assume your audience is stupid and lie to them. It worked for Hillary Clinton and Anthony Weiner, the two people closest to Huma. So why not give it a try? That seems to be the reasoning here.
Top Hillary Clinton confidante Huma Abedin played no formal role in a radical Muslim journal — even though she was listed as an editor on the hate-filled periodical's masthead for a dozen years, a campaign rep claimed Sunday.
THE VERY SAME MEDIA WHO DELIBERATELY IGNORES THE ABOVE ALSO IGNORES:
PROTESTERS Crash Trump Fundraiser, BEAT AND ROB Trump Supporters Leaving MN Convention Center
The liberal media and #NeverTrumpers frequently report on the angry and hostile Trump supporters who hurl verbal insults at the far left press during rallies.
This same media continually covers up the bloody frequent physical assaults of Trump supporters attending rallies and fundraisers for the GOP candidate.

Last night in Minneapolis Hillary supporters beat and robbed Trump supporters and stormed the convention center during the Trump fundraiser.
A Trump supporter was repeatedly punched in the gut by a Hillary supporter outside the Minneapolis Convention Center on Friday night.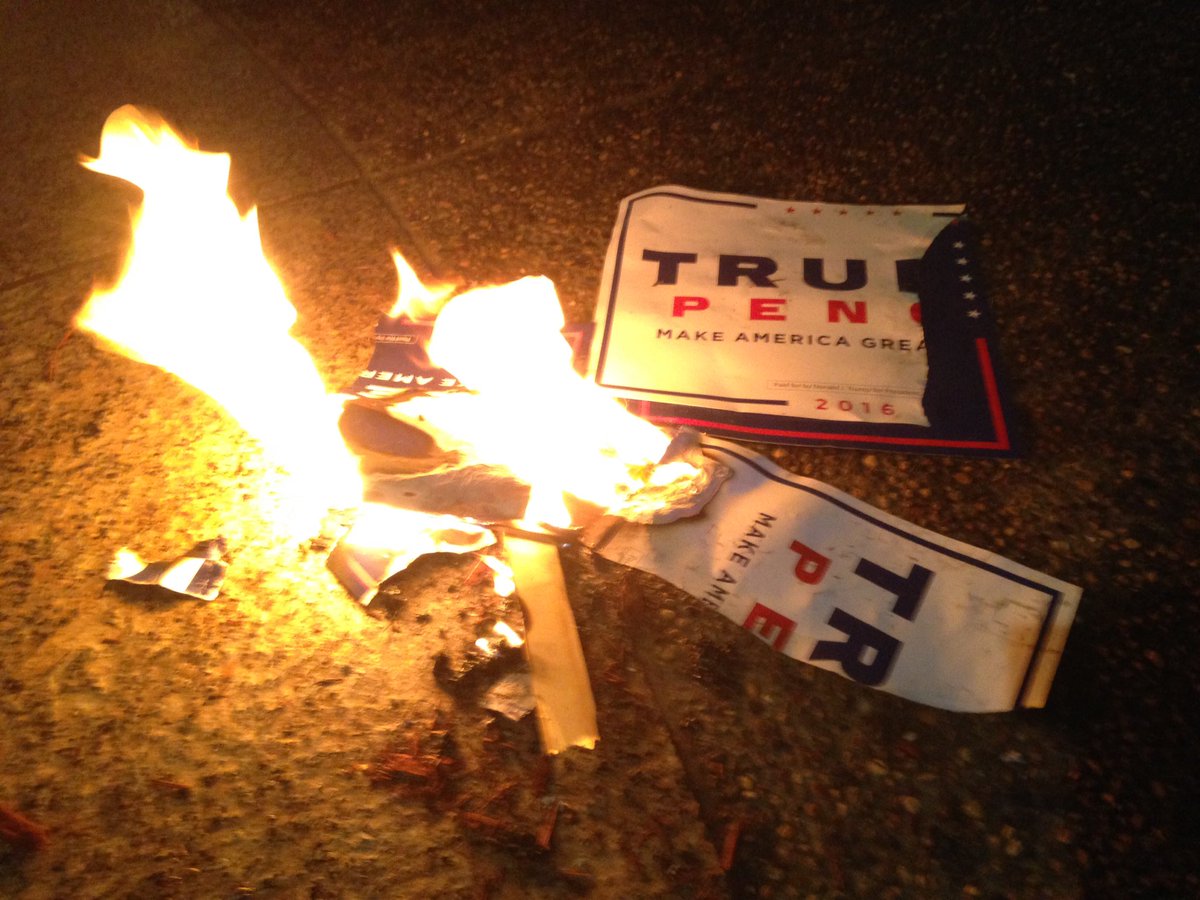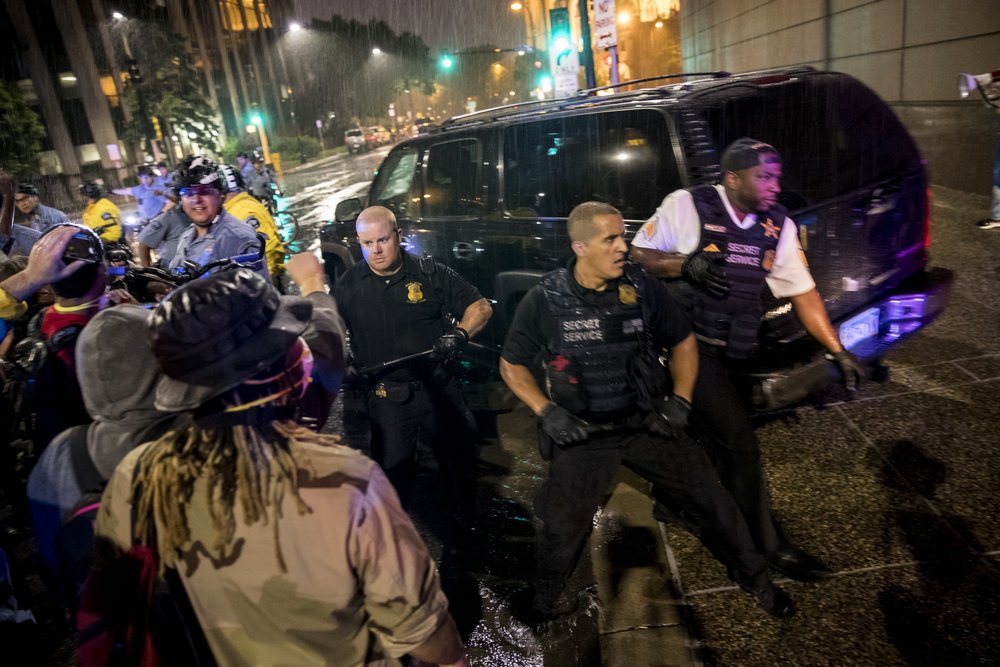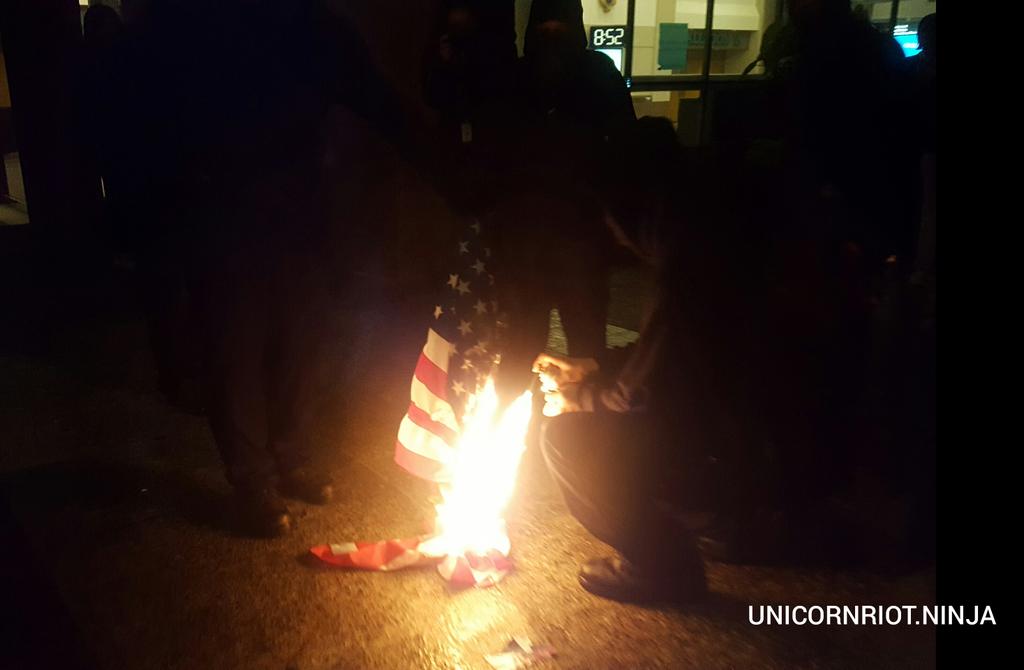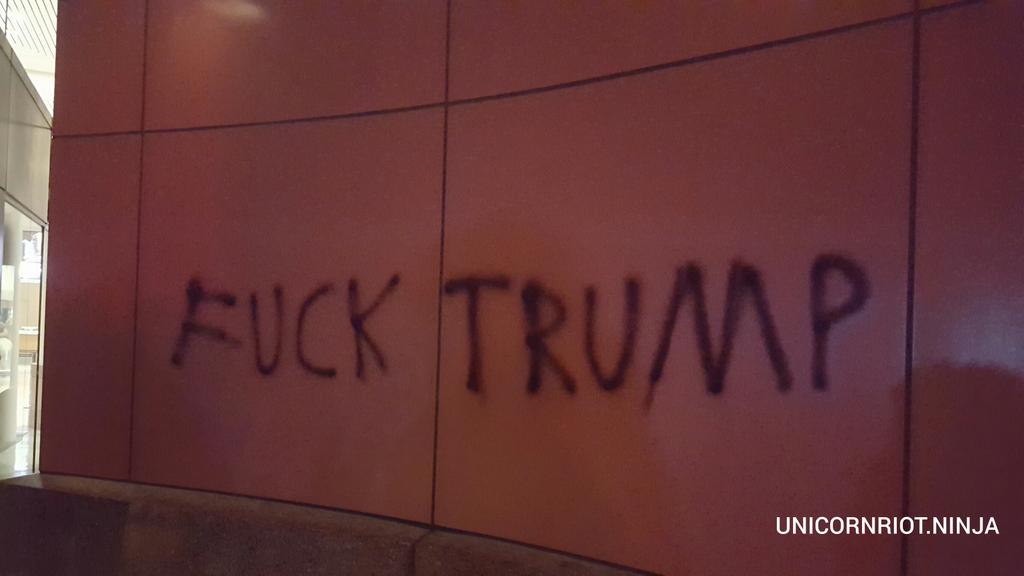 Police and Media Silent in Wake of Brutal Attacks on Trump Supporters

Mary Susan, a Donald Trump supporter does not blame the police for the incident last night but called the actions of anti-Trump protesters "vile."
In an interview with Alpha News, Mary Susan says "the true victims of the protesters were the young children that had to watch."
SUPPORT TRUMP…GET YOUR ASS KICKED
Hillary Supporters Commit Voter Fraud in Nevada
The two Hillary supporters were signing up individuals to vote in the upcoming election while displaying 'Stand Up to Trump' posters with a crazy picture of Donald Trump and what looks like the same Democratic line translated at the bottom of their poster in Spanish.
Individuals who sign people up to vote are expected by law to be non-partisan.

THEY'RE DEMOCRATS… THEY'RE ALLOWED
Imagine the Liberal Outrage If Those Naked Trump Statues Were of Hillary Clinton


LET'S PUT UP STATUES OF OBAMA….SKINNY NEGRO, EARS LIKE AN ELEPHANT, AND LIPS LIKE INNER TUBES. EVERYBODY WOULD THINK THAT WAS HILARIOUS, RIGHT? RIGHT?
Here in New York, the erection of the statue — which features a teeny Trumpy weeny and testicles nowhere to be seen — was an immediate hit in Union Square. It became a popular selfie destination on Thursday, before the NYC Parks Department took it down.
Black Man Calls Out Black Lives Matter For Not Helping Louisiana Flood Victims

THAT'S EASY, HOMEY…THEY CAN'T LOOT STORES THAT ARE UNDERWATER
McAuliffe Restores Voting Rights For 13,000 Felons In Virginia

THE VIRGINIA STATE SUPREME COURT STRUCK DOWN HIS EXECUTIVE ORDER GRANTING VOTING RIGHTS TO 200,000 FELONS.
McAULIFFE: F*CK YOU, I'M DOING IT ANYWAY. GOTTA HELP MY GIRL STEAL THIS ELECTION.
McAuliffe will announce that he has restored voting rights to the 13,000 felons, making them free to register once again, according to the two people, who spoke on condition of anonymity because they were not authorized to disclose his plans. McAuliffe also will lay out his plans to restore rights to the remainder of the 200,000.
These voters are most likely to vote Democratic in an effort to shift the purple state to a more reliably blue one. This will certainly boost Hillary Clinton's chances come November
DEMOCRATS WILL NEVER LOSE A MAJOR ELECTION WHEN THE MEDIA ARE WORKING HARD TO HELP THEM


H/T:DIANNY
I'LL BET IT WAS EDDIE HASKELL