Given the wonderful news we received today the Democrat convention, in perspective,  seems awfully trifling. Still and all, it promises to be more eventful than the GOP get-together. It may have had something to do with the 6,000 armed security forces protecting the convention goers from the few protesters, like the mope who tried to burn Old Glory and nearly immolated himself. So pop some corn, get comfortable, and ON WITH THE SHOW!
Wikileaks released 20,000 democrat e-mails which confirmed what we already knew. Liberals are a bunch of bottom-feeding mutants.
DID I DO THAT?


The damage is so bad, Debbie Downer is stepping down, but not until after the soiree, although she'll have no speaking part.


Hillary wasted little time in rewarding The Debster for her loyalty
Surprise, Surprise! Hillary Names Wasserman Schultz Honorary Chair Of Campaign For Taking One For The Team


Presumptive Democratic nominee Hillary Clinton scooped up outgoing Democratic National Committee Chairwoman Debbie Wasserman Schultz Sunday afternoon as the honorary chair of her campaign's 50-state program.
New Dem Convention Chair Now Marcia Fudge, Who Called For Bernie To Step Aside In March
THE JOSTLING FOR A POSITION OF POWER HAS BEGUN


She replaces embattled Debbie Wasserman Schultz, who is now resigning as DNC head because of fallout over the WikiLeaks emails that appear to show DNC officials conspiring against Bernie Sanders.
Political strategist and commentator Donna Brazile will lead the DNC as interim chair, while Fudge presides over the convention.
RECALL, IF YOU WILL, DONNA "WE AIN'T GONNA LET THE WHITE BOYS WIN" WAS AL GORE'S CAMPAIGN CHAIR
Donna Brazile Will Remain On CNN For Convention Coverage Before Taking Over As DNC Chair – Update


UPDATED, 5:53 PM: Donna Brazile will continue to appear on CNN as it covers the Democratic National Convention next week, a knowledgeable source tells Deadline. Despite her being named today as the interim chair of the Democratic National Committee, plans remain intact for Brazile to be among the network's key talking-head contributors for the event. The source said, however, that she won't be paid for her appearances. Brazile is set to take the committee's reins after the convention, which wraps Tuesday.
Activists Plot Civil Disobedience, Mass Arrests, Infiltration Attempts at DNC


During an in-person interview outside the Pennsylvania Convention Center in downtown Philadelphia, Newkirk revealed that, besides street protests, activists from his group will attempt to infiltrate and disrupt this week's DNC events from the inside.
Democracy Spring claims it is a movement attempting to "end the corruption of big money in politics and guarantee the right to vote for all Americans."
DNC erects four-mile eight-foot tall fence around Philly convention site
The DNC has erected a four-mile fence around its convention site at Philadelphia's Wells Fargo Center. (Isn't it ironic they're doing so much to protect a site named after a bank?)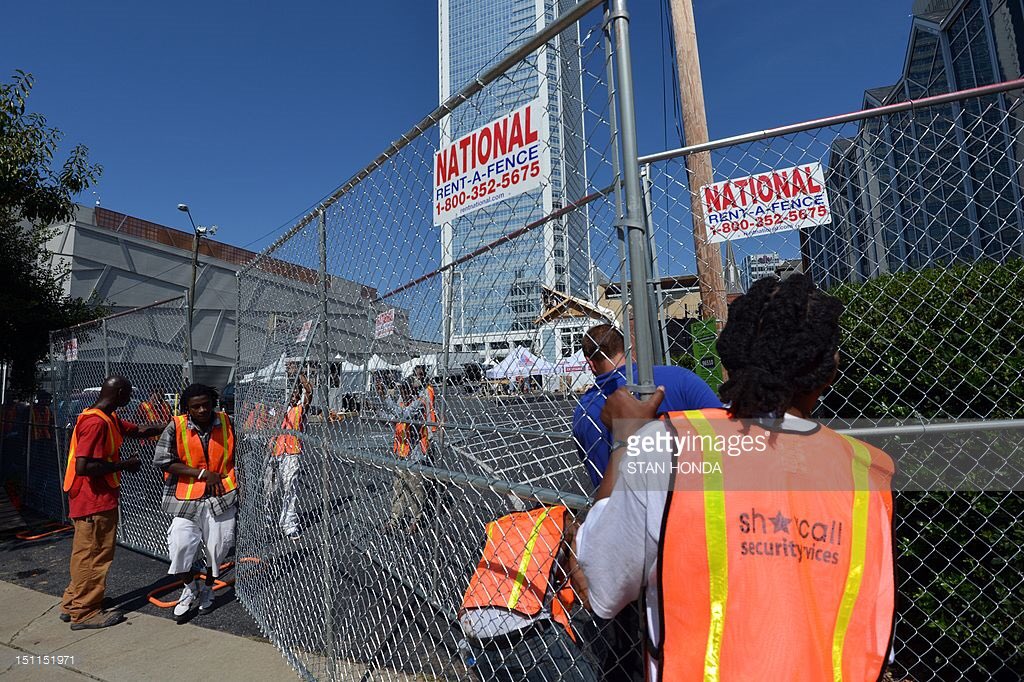 CHAOS! Bernie Supporters CRASH Wasserman Schultz Presser with "Email Scandal" Signs and 'Boos'
Former DNC Chair Debbie Wasserman Schultz addressed the Florida delegates in Philadelphia. Wasserman Schultz resigned on Sunday following the devastating Wikileaks DNC email scandal.
Bernie supporters heckled the former chair and held up "email" signs in reference to the Wikileaks hacked DNC email scandal.



THERE'S BEEN A LOT OF NOISE ABOUT DISILLUSIONED BERNIE BACKERS SO INCENSED ABOUT THE RIGGED NOMINATION THEY PROMISE TO EITHER NOT VOTE FOR HILLARY OR VOTE FOR TRUMP. THIS REMAINS TO BE SEEN. THAT WOULD REQUIRE A MODICUM OF PRINCIPLE, WHICH MOST DEMOCRAT VOTERS ARE SORELY LACKING IN.


LOVE THIS ONE