In a society that seems to idolize bad behavior, these untalented, overpaid, jaded empty souls think that the fact they have fame and fortune deserves for their opinions to be respected and followed. Not even close.
'It's a kind of anti-black mood': Reverend Jesse Jackson points the finger at Donald Trump and his followers for the rise of 'mean-spirited division' in America
Rev Jesse Jackson said there was a climate of fear and division in the US
He was commenting in the aftermath of the murder of five police officers
He accused Trump and his followers of 'scapegoating' black people
Human rights activist Jessie Jackson has pointed the finger at Donald Trump and his followers for helping to create a rising climate of fear in America which has contributed to the shocking deaths of five police officers in downtown Dallas.
BULLSHIT…HE'S A RACE BAITER AND EXTORTIONIST

Jay-Z Releases Anti-Police Brutality Anthem 'Spiritual'


"Yeah, I am not poison, no I am not poison / Just a boy from the hood that / Got my hands in the air / In despair don't shoot / I just wanna do good," he raps over the nearly four-minute-long track.
The rapper ended his statement with a quote from abolitionist Frederick Douglass: "Where justice is denied, where poverty is enforced, where ignorance prevails, and where any one class is made to feel that society is an organized conspiracy to oppress, rob and degrade them, neither persons nor property will be safe."
Earlier Thursday, Jay-Z's wife Beyoncé released a statement begging law enforcement officers to "stop killing" black people.
"We are sick and tired of the killings of young men and women in our communities," the Lemonade singer wrote in a letter posted to her website. "It is up to us to take a stand and demand that they 'stop killing us.'"
The singer also held a moment of silence for victims of police brutality during a concert in Glasgow, Scotland Thursday night.
THAT DIDN'T GO SO WELL
Beyonce concert descends into violence as fight breaks out forcing stewards to form 'human barrier' in crowd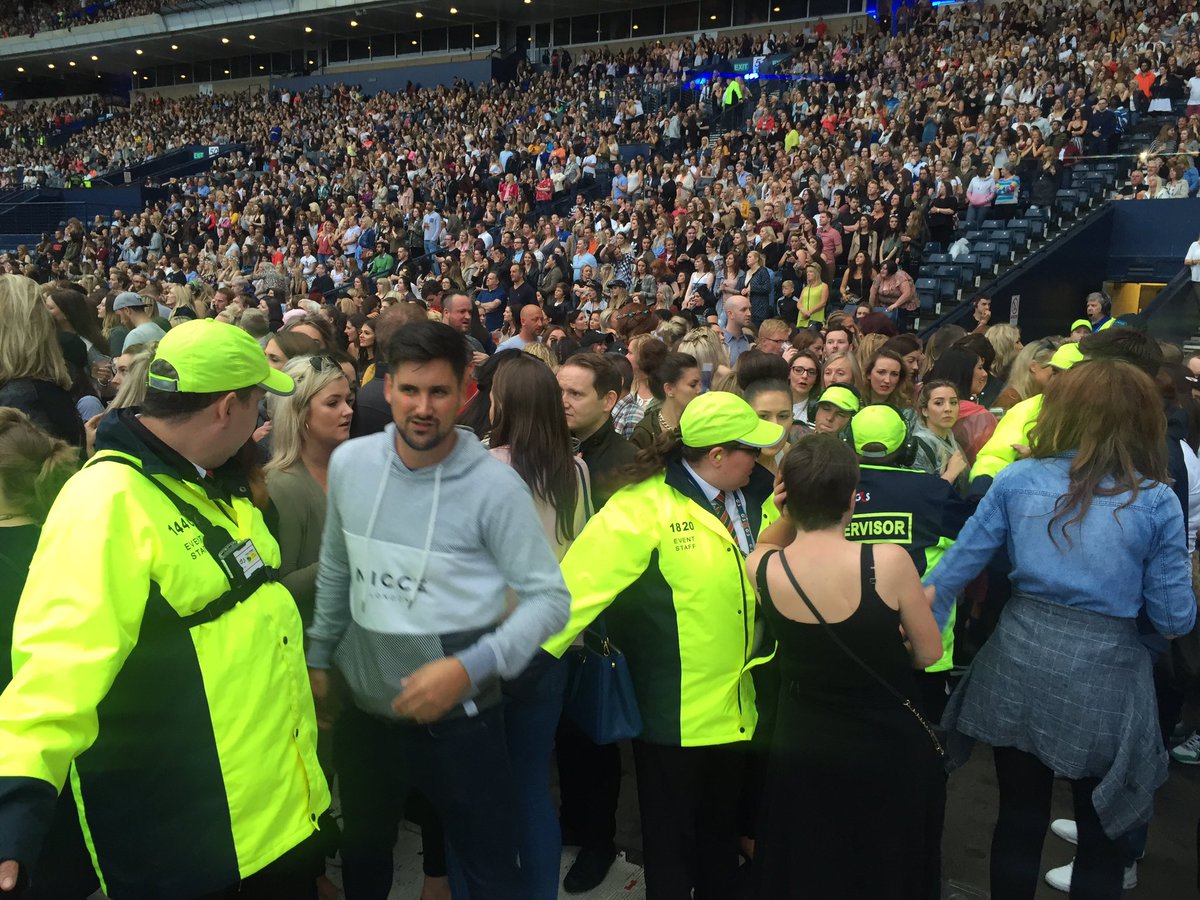 Beyonce Posted Letter Hours Before Dallas Shooting, Calling To "Fight" Against Police, That Murder Should Not Go "Unpunished"


She also put the names of alleged victims of police brutality up in lights at her concert last night, including the name of Sandra Bland, who was not killed by police, but who killed herself.


'Speechless and numb' Kim Kardashian posts Black Lives Matter message saying, 'I do not ever want to have to teach my son to be scared of the police'
Kim wrote that murders of Alton Sterling and Philando Castile left her 'speechless, angry and numb'
She spoke out in defense of 'peaceful' protest and called for an end to fueling anger with 'more hate or violence'
But Kim did not mention the officers who were killed in Dallas shooting


THE ONLY THING THIS BIG ASSED WHORE IS FAMOUS FOR IS THAT HER DAD NOW CALLS HIMSELF A WOMAN AND SHE CRAVES DARK MEAT.
Piers Morgan: Some cops will always be racist, some cops will always make mistakes and some people will always be full of hate – but if America wasn't awash with guns it wouldn't have to be a bloodbath.
"It would appear that the police officers murdered in Dallas were killed by black, white-hating racists intent on revenge for the killing of two black men by other police officers this week. It would also appear that those two black men were murdered by cops whose own actions may have been racially-inspired.
"Alton Sterling was selling CDs by a gas station, Philando Castile committed a minor traffic violation. Neither did anything to justify their senseless deaths. Both, I strongly suspect, would still be alive if they were white, not black.
"There is still an undeniable endemic racism strewn through America's police force which shows no sign of abating. Too many cops see a young black man and automatically think: 'criminal.'
"No wonder the African-American community is so outraged by this. Their people are being murdered by the very people supposed to be protecting them. It's disgusting, it's illegal and it's a complete violation of every value America is supposed to stand for.

"The NRA always claims that good guys have to be armed with guns to kill bad guys with guns. How does that facile, devious, sales-driven bulls**t stack up today when a bunch of heavily armed good guys with guns were taken down by bad guys with guns?
"What does the NRA suggest we do now after Dallas? Give everyone even more guns? The putrid logic of these Neanderthals makes me vomit. All they care about is selling guns, because their chief benefactors are the gun manufacturers."

YOUR SORRY BRITISH ASS GOT FIRED AT CNN FOR GOSH SAKES. JUST SHUT YOUR MOUTH AND WORRY ABOUT THE MUSLIM MAGGOTS CRAWLING ALL OVER YOUR COUNTRY. WE GOT THIS
Todd: Obama Needs to Give a Primetime Address After Killings in Dallas

HE WILL WHEN HE CAN CAUSE THE MOST DAMAGE WITH IT.
"It's tough because you're just not here," Todd said. "It feels like we need, I'll be honest, we need a primetime speech from him. It feels like we just need one of those moments."
Todd said that it was tough for the president to be out of the country and on the wrong side of the clock with the time difference.
IF YOU BELIEVE A WORD HE SAYS… WHICH MOST INTELLIGENT PEOPLE DON'T